Earthjustice Names Abigail Dillen as New President
Dillen will guide Earthjustice's dramatic growth and crucial fights with the Trump administration
San Francisco, CA
—
Earthjustice, the nation's largest environmental law organization, announced this week that Vice President of Climate and Energy Abigail "Abbie" Dillen will replace retiring president Trip Van Noppen on Oct. 1.
Dillen, who leads Earthjustice's litigation and advocacy to shift the nation from fossil fuel dependence to renewable energy, plans to continue the organization's rapid growth and the battle against the Trump administration's destruction of environmental safeguards.
During Van Noppen's decade as president, the organization more than doubled in size, with a current staffing level of more than 120 environmental attorneys, a budget of nearly $80 million and 14 regional offices.
Earthjustice has already filed 95 lawsuits against the Trump administration's illegal actions—more than any other environmental organization—and has scored a string of court victories defending public health and the environment.
Earthjustice Board of Trustees Chair Fern Shepard praised Dillen for her leadership and potential to further strengthen the organization and wage battle in federal court against Trump.
"Abbie is exactly the leader Earthjustice needs now," Shepard said. "With her grit and determination, she will ensure that Earthjustice's team of lawyers are in court fighting to defeat every Trump administration effort to gut our nation's health and environmental laws."
Dillen said she was honored to be given the opportunity to serve Earthjustice.
"No organization is better positioned to defend our bedrock environmental protections and harness the law to protect people and foster healthy communities, to preserve and restore our wildlands and oceans, and to address the existential threat of climate change," said Dillen. "Earthjustice has a crucial role to play in building an ever more powerful environmental movement in this country and around the world, a movement that is genuinely focused on justice. I look forward to the exciting, hard work ahead."
Dillen, who came to Earthjustice in 2000, has overseen a major investment of work at the state level, the development of a robust and influential energy law practice, and the expansion of Earthjustice's climate and energy work internationally.
Van Noppen commended Dillen for her leadership, saying: "Abbie Dillen possesses an unmatched combination of deep litigation experience and strategic leadership, and is profoundly committed to Earthjustice's values of justice, partnership, inclusion and excellence. She is perfectly suited both for the fight to defend bedrock environmental protections and to lead the way to a cleaner, healthier and more equitable future for all. I could not be happier that Abbie will be Earthjustice's next president."
Larry Kramer, president of the William and Flora Hewlett Foundation, a major Earthjustice supporter, had this to say about Van Noppen's leadership and Dillen's new role:
"Trip Van Noppen oversaw an enormous amount of growth and change at Earthjustice, and he helped make it one of the world's preeminent environmental organizations. He is a tough act to follow. But Abigail Dillen is a worthy successor, and we are thrilled that she will lead the organization into its next chapter of environmental defense and protection."
For Dillen, the battle over the environment is deeply personal. "I have a super smart, super sensitive, super funny 5-year-old boy who thinks about who he's going to be when he grows up. It makes this work so concrete," Dillen said. "Now I see what the world could look like if we don't drastically change, and it's not a future I can bear to envision for my son."
Over the decades, Earthjustice has played a leading role in strengthening environmental laws such as the Clean Water Act, the Clean Air Act and the Endangered Species Act, often representing other large environmental groups like the Sierra Club and the Natural Resources Defense Council, as well as tribal groups and community, health and labor organizations.
Former U.S. Environmental Protection Agency Administrator Gina McCarthy, who served during the final years of the Obama administration, praised Van Noppen.
"Under Trip's strong leadership, Earthjustice has grown into a powerful watchdog, ensuring that EPA does its job and that those who fail to follow the environmental laws in this country are held accountable," McCarthy said. "All of us who care about the health and wellbeing of our families owe Trip and Earthjustice a huge debt of gratitude."
In addition to growing Earthjustice, Van Noppen strengthened the organization's commitment to diversity by hiring a vice president of diversity, equity and inclusion, and placing an emphasis on diversifying staff, cases and partnerships.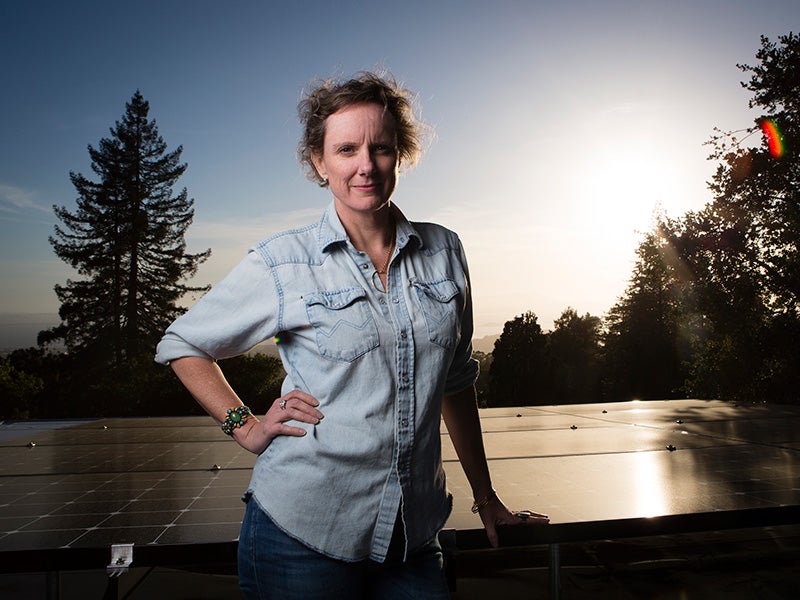 Earthjustice is the premier nonprofit environmental law organization. We wield the power of law and the strength of partnership to protect people's health, to preserve magnificent places and wildlife, to advance clean energy, and to combat climate change. We are here because the earth needs a good lawyer.