Court Rules Montana Illegally Approved Gold Exploration License Near Yellowstone
Victory
—
Montana Department of Environmental Quality must complete more extensive environmental review of Lucky Minerals' drilling plan
Livingston, MT
—
A Montana district court ruled last week that the Montana Department of Environmental Quality (DEQ) illegally approved a gold exploration drilling license for Canadian mining company Lucky Minerals Inc. in the Emigrant Gulch area just north of Yellowstone National Park. The Court found that the DEQ gave "unwarranted deference to Lucky's proposal, without conducting an independent analysis of alternatives." The Department must now conduct a more extensive review of the proposed drilling plan.
The lawsuit was brought by Earthjustice on behalf of conservation groups Park County Environmental Council and Greater Yellowstone Coalition. The groups argued that DEQ failed to consider the significant harm to Park County's environment and economy from full-scale mine development, and did not account for the risks posed by the project to the Yellowstone region's iconic grizzly bear and wolverine populations, as well as to water quality in Yellowstone River tributaries.
The DEQ now must conduct a more thorough analysis via an Environmental Impact Statement (EIS) for the drilling permit to be validated.
"The court's ruling recognized that exploratory drilling is the leading edge of a much larger threat to these sensitive lands in Yellowstone's gateway," said Earthjustice attorney Jenny Harbine, who represented the groups. "We will continue our fight to stop Lucky's plans to profit by placing our water, wildlife, and magnificent natural landscapes at risk."
Local residents and businesses have long expressed concerns that the mineral exploration near Montana's Paradise Valley is just the first step in Lucky's plans to develop large-scale gold mining that will threaten Park County's tourism economy, which depends on clean water and access to the County's spectacular public lands. "We went to court to fight for our community and the resources that help make it so special, but this victory doesn't end that fight," said Park County Environment Council Executive Director Michelle Uberuaga. "We won't rest until Lucky Minerals leaves town for good.
"This is great news and simply more proof that Yellowstone is more valuable than gold," said Greater Yellowstone Coalition Executive Director Caroline Byrd. "The court agrees with us that DEQ didn't take a 'hard look' at the whole picture of Lucky's proposal and the rights to minerals under public lands that Sec. Zinke, Sen. Tester, Rep. Gianforte, the Forest Service and more than 400 business owners have all agreed should be off limits to protect our economy and way of life."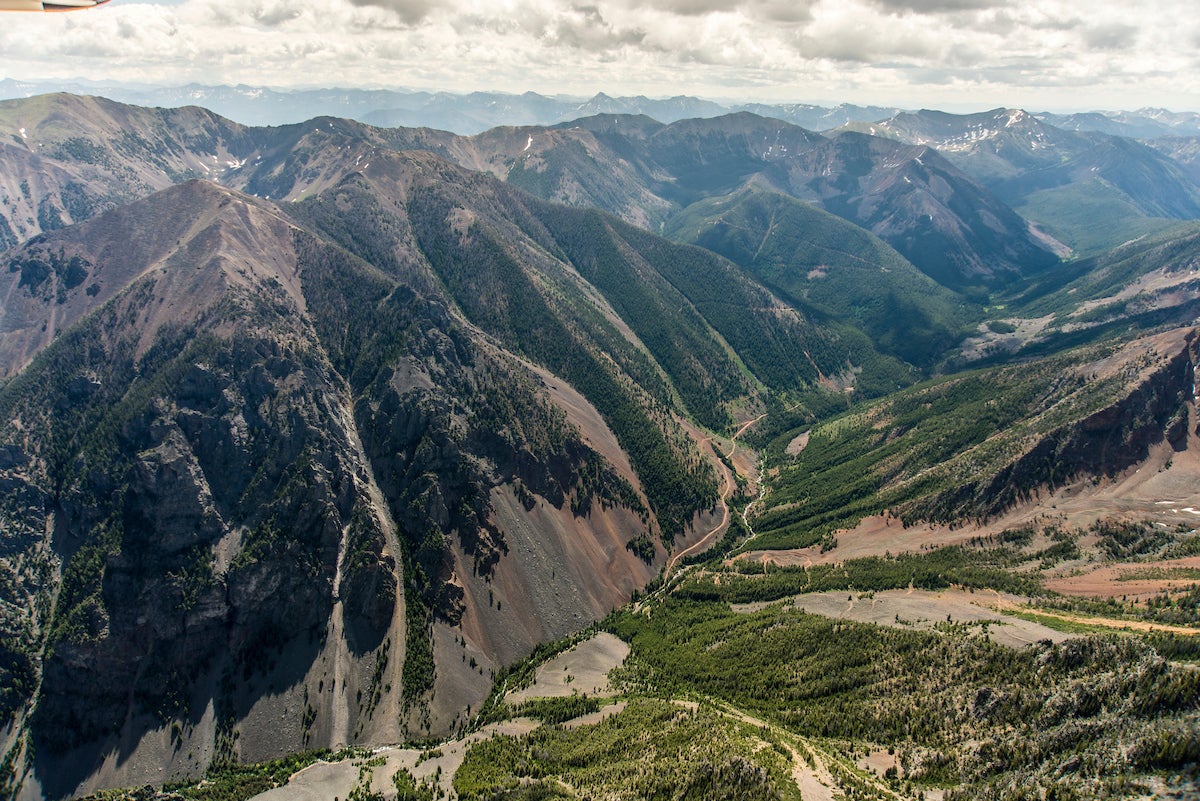 Earthjustice is the premier nonprofit environmental law organization. We wield the power of law and the strength of partnership to protect people's health, to preserve magnificent places and wildlife, to advance clean energy, and to combat climate change. We are here because the earth needs a good lawyer.