Earthjustice Praises New Legislation to Protect National Forests
Legislation would enshrine the 2001 protections of wild forests in law
Washington, D.C.
—
Led by Senator Maria Cantwell (D-WA), a broad group of federal lawmakers today unveiled a proposal to build on the success of the 2001 Roadless Area Conservation Rule and permanently ensure protections for tens of millions of acres of America's wildest pristine forests and waters in the face of unprecedented attacks. The legislative proposal comes as the State of Alaska is asking the Trump administration to circumvent the rule in the wildest forests in our National Forest System, the Tongass and Chugach National Forests in Alaska.
The following is a statement from Martin Hayden, Vice President of Policy and Legislation, Earthjustice:
"Long a champion of defending our wildest forest lands, Senator Cantwell and her colleagues deserve our thanks for standing strong and working to protect our forests from the assault of big-money interests all too happy to slash them. For nearly two decades, the Roadless Rule has survived withering attacks in the courts and administratively, and the threats have only escalated under the Trump administration. That's why it's more important than ever that we enshrine the  protections for these pristine forest lands in law.
"Wild forests and the clean water, wildlife, and recreation opportunities they offer are national treasures. Let's save them for future generations — not turn them over to wealthy corporations."
Senator Cantwell's Roadless Area Conservation Act would limit the growth of new road building in pristine, unroaded national forest areas and keep the Forest Service's focus on maintaining the over 300,000 miles of national forest roads already in existence. Advocates contend that Cantwell's approach would cut costs and preserve the wildest areas of the forest system, such as the Tongass National Forest in Alaska, which contains some of the largest remaining tracts of temperate old-growth rainforest in the world.
Over 240 million Americans live within a hundred miles of a national forest or grassland, and national forest lands provide access to an abundance of outdoor recreation activities, from hiking, camping, and biking to backcountry skiing.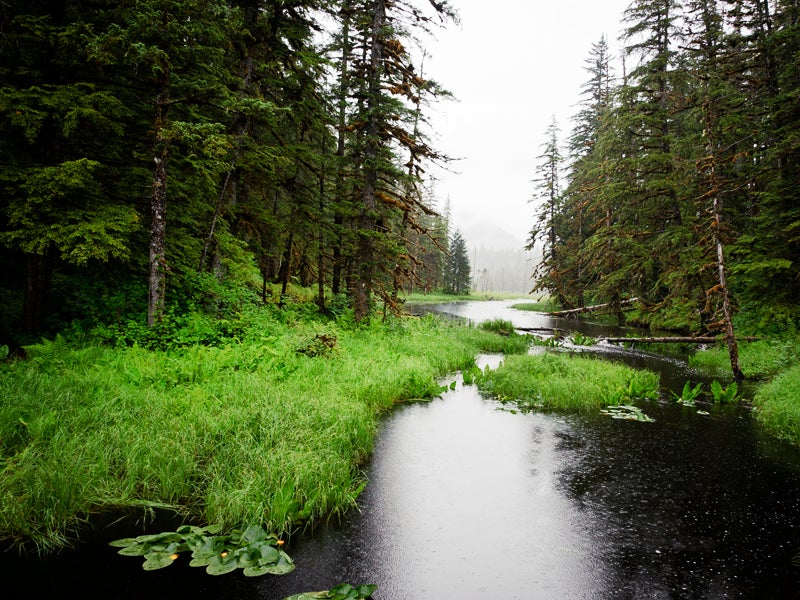 Earthjustice is the premier nonprofit environmental law organization. We wield the power of law and the strength of partnership to protect people's health, to preserve magnificent places and wildlife, to advance clean energy, and to combat climate change. We are here because the earth needs a good lawyer.