Earthjustice Applauds Passage of House Dream Act Legislation
Legislation would provide urgent and needed fixes for Dreamers
Washington, D.C.
—
The U.S. House of Representatives passed the Dream and Promise Act (H.R. 6), legislation to build on the legacy of the 2010 Dream Act. The vote follows weeks of concerted effort from hundreds of local, state, and national groups across the country. The legislation would permanently protect Dreamers and beneficiaries of Temporary Protected Status (TPS) and Deferred Enforced Departure (DED).
The following is a statement from Abigail Dillen, President of Earthjustice:
"As a legal organization firm in the belief that every human being has a fundamental right to a clean and healthy environment, Earthjustice is proud to support the Dream and Promise Act. We are grateful to our many clients and allies in the Latinx, labor, immigrant rights, and civil and human rights communities whose relentless advocacy made this moment possible and with whom we have long fought to protect farm workers from pesticides and border communities from harm. We applaud Representative Roybal-Allard, Speaker Pelosi, and all the Members of Congress who made today's passage of H.R. 6 possible.
"We applauded President Obama's creation of DACA to eliminate the threat of deportation for hundreds of thousands of immigrants who have become an intrinsic part of our communities and our country as a whole. Since then, we've seen the toxic legacy of the current administration's hateful policies at our border: migrant children separated from their parents; detention centers planned atop toxic waste sites riddled with chemicals that induce nausea, headaches, and damage to the nervous system and vital organs; sacred cultural and historical sites threatened by a divisive and unnecessary wall. Today, however, a majority within the House of Representatives showed us there is a better way.
"There is a way that respects the dignity and fundamental value of every human being. There is a way that respects the interconnectedness of all life on Earth and its fragility in a dangerous and changing environment. There is a way that values democracy, legal norms, and mechanisms for public input. This legislation chooses that way.
"We recognize the work of the organizations large and small who fight every day for what's right to prevail. We see you, we stand with you, and we will continue to work with you now and in the future."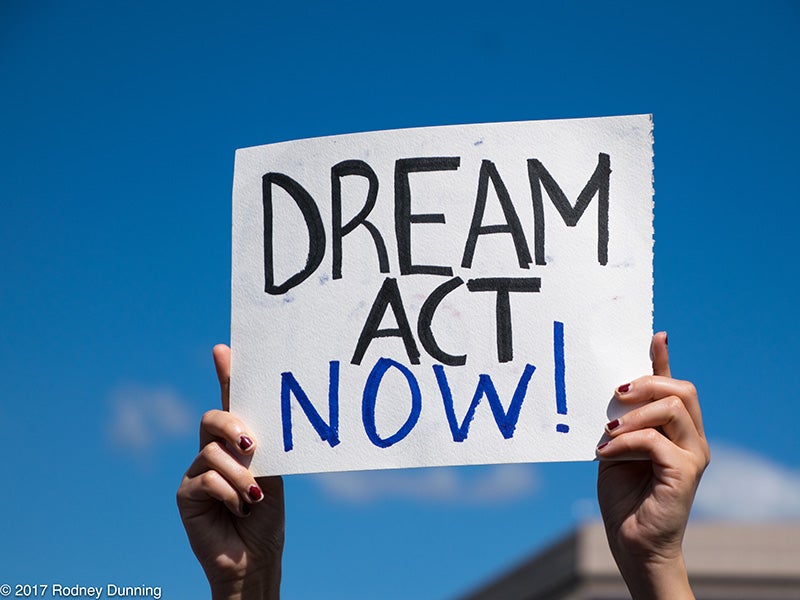 Earthjustice is the premier nonprofit environmental law organization. We wield the power of law and the strength of partnership to protect people's health, to preserve magnificent places and wildlife, to advance clean energy, and to combat climate change. We are here because the earth needs a good lawyer.