Earthjustice Slams Trump Administration's Withdrawal from the Paris Agreement
Even as the Trump administration drags us backwards, the momentum for bold climate action is unstoppable
Washington, D.C.
—
The Trump administration announced today that it will begin the process of formally withdrawing the U.S. from the Paris Agreement — a historic global climate agreement signed by 197 countries. The withdrawal takes effect one year from today on November 4, 2020. It will make the U.S. the only country in the world that is not part of this landmark agreement.
The following is a statement from Earthjustice's Vice President of Litigation for Climate and Energy, Jill Tauber:
"At this critical moment, our country should be leading the charge to combat the climate crisis. Instead, the Trump administration is once again trying to drag us backward and undermine global progress to benefit big polluters. Withdrawing from the Paris Agreement is the wrong decision for our planet, our economy, and our role on the world stage. And the American people know it — 77% want the U.S. to stay in the agreement.
"But the momentum for bold climate action and a clean energy future is unstoppable. States, cities, and businesses across the country are stepping up and affirming a commitment to keep America's Paris pledge. Young people are marching in the streets and holding leaders accountable to safeguard their futures. And in partnership with communities most impacted by pollution, we are demanding just and equitable climate solutions that confront racial, economic, and environmental injustice.
"It's time to go Zero to 100 to combat our climate crisis by moving urgently to zero emissions and 100% clean energy. In the absence of leadership from this administration, we need bold action at every level to protect our planet and our communities."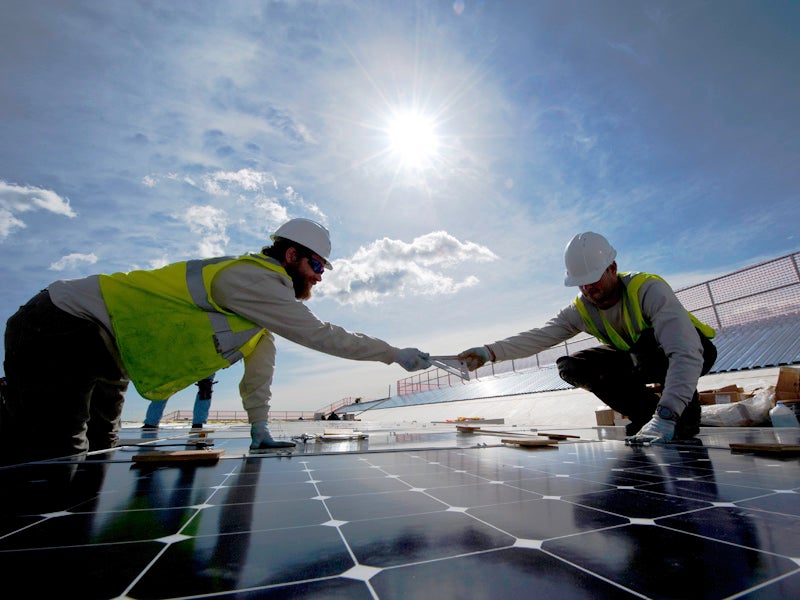 Earthjustice is the premier nonprofit environmental law organization. We wield the power of law and the strength of partnership to protect people's health, to preserve magnificent places and wildlife, to advance clean energy, and to combat climate change. We are here because the earth needs a good lawyer.