FERC Commissioner McNamee Barred From Ruling On Future Trump Coal Bailouts
Ethics guidance provides crucial new limits based on McNamee's prior work on the Trump bailout efforts
Washington, D.C.
—
In a letter to Senator Cortez Masto dated January 7, 2019, Commissioner Bernard McNamee shared guidance from the Federal Energy Regulatory Commission (FERC) ethics officer that precludes him from deciding a case that "replicate or closely resemble" prior Department of Energy efforts to bailout coal and nuclear plants based upon their so-called "fuel security."
Commissioner McNamee's original ethics agreement provided no limits on his participation in any matter, in spite of the appearance of serious conflicts in violation of ethics rules. Last month, Earthjustice filed a motion on behalf of environmental groups requesting Commissioner McNamee step down from two ongoing matters because of his prior work on the bailout while at the Department of Energy. In the first proceeding, FERC is considering whether to alter its earlier decision unanimously rejecting the Department of Energy's proposed bailout. In the second proceeding, the "resilience docket," FERC is examining claims raised by the Department of Energy that the resilience of the bulk power system is under threat.
While Commissioner McNamee is currently recusing himself from only one of those matters, the ethics guidance makes clear that McNamee must recuse himself if the resilience docket, or any other matter, begins to resemble prior Department of Energy efforts to bailout uneconomic coal and nuclear plants.
The following is a statement from Kim Smaczniak, Clean Energy Staff Attorney at Earthjustice:
"The ethics guidance is a big step forward toward ensuring impartiality and integrity of FERC decision making, and a real win for the public. Rest assured that Earthjustice will be watching to ensure that this guidance is followed closely in all of FERC's future work. The law requires nothing less."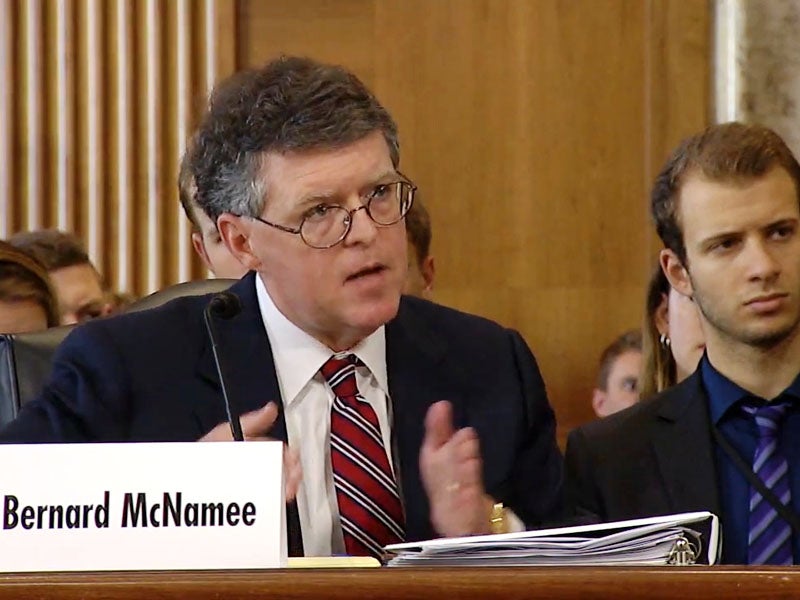 Earthjustice is the premier nonprofit environmental law organization. We wield the power of law and the strength of partnership to protect people's health, to preserve magnificent places and wildlife, to advance clean energy, and to combat climate change. We are here because the earth needs a good lawyer.