Earthjustice President Condemns Attack on Peaceful Protesters and First Amendment
"These are clear and abhorrent violations of the First Amendment right to free speech and lawful assembly."
San Francisco, CA
—
Earthjustice President Abigail Dillen issued this statement Tuesday afternoon:
"On Monday evening, federal and local law enforcement authorities, including military police, pushed away peaceful protesters and members of the media who had gathered near the White House, using gas and projectiles.
"We condemn government officials' use of police officers, the National Guard or military to quash constitutionally protected free speech in D.C. or any other parts of the nation. These are clear and abhorrent violations of the First Amendment right to free speech and lawful assembly. Democracy cannot exist in an atmosphere where the ability to speak freely is suppressed by the state.
"Earthjustice fights in courts of law around the nation for public health, environmental protection, and justice under the U.S. Constitution. We continue to offer our support for peaceful protests demanding justice for George Floyd, full accountability for unwarranted police violence, and a renewed commitment to rooting out racism and addressing anti-blackness throughout this nation."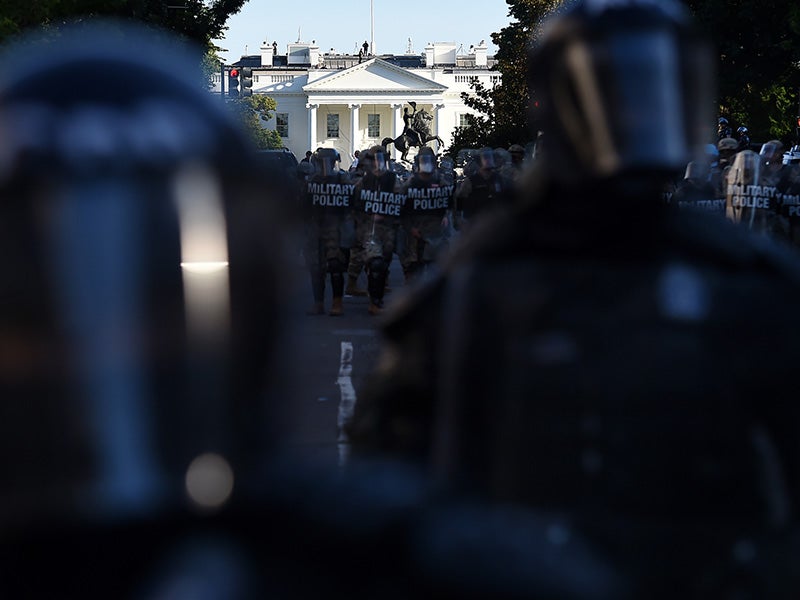 Earthjustice is the premier nonprofit environmental law organization. We wield the power of law and the strength of partnership to protect people's health, to preserve magnificent places and wildlife, to advance clean energy, and to combat climate change. We are here because the earth needs a good lawyer.