Earthjustice: The Trump Administration's Assault on Public Protections is a Handout to Corporate Special Interests
Administration issued executive order requiring agencies to search for rules to suspend in the middle of a global pandemic
Washington, D.C.
—
The White House is ordering federal agencies to seek out public protections to roll back, change, or eliminate while in the middle of a global respiratory pandemic that's killed over 90,000 people in the United States and forced over 35 million people into unemployment.
Abigail Dillen, President of Earthjustice, issued the following statement in response to the administration's announced attack on essential public protections:
"The Trump administration is showing that it won't let a good crisis go to waste if it can help its friends in dirty industries. Instead of focusing on sound science and sensible public safety recommendations, they're using an economic downturn aggravated by their own inaction as an excuse to advance a deregulatory agenda that existed long before this pandemic. If this administration follows through on its promise to hand out regulatory rollbacks to its corporate polluter allies during the crisis, the country will suffer from those actions long after the COVID-19 pandemic has passed.
"Earthjustice will never stop working to defend and enhance the bedrock environmental protections that the Trump administration is trying to destroy. We will carefully monitor which rules he and his industry cronies are targeting and respond as necessary using the full force of the law."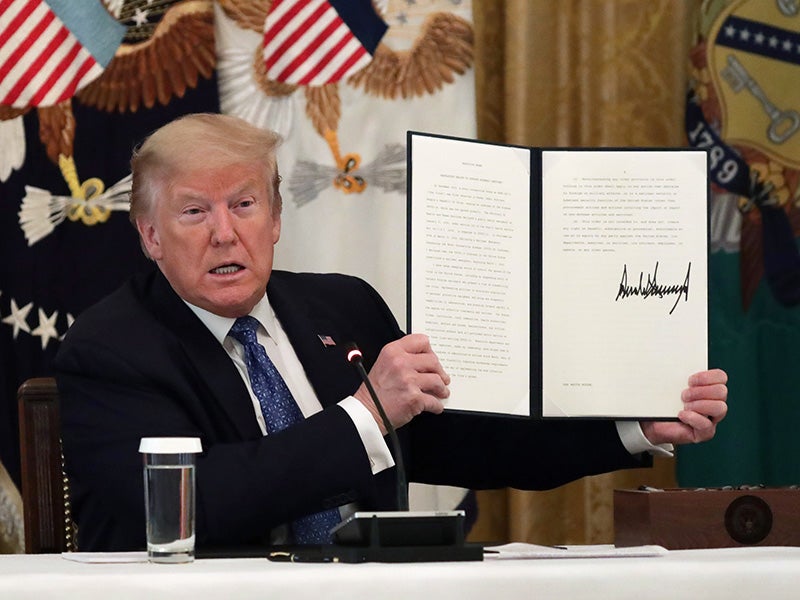 Earthjustice is the premier nonprofit environmental law organization. We wield the power of law and the strength of partnership to protect people's health, to preserve magnificent places and wildlife, to advance clean energy, and to combat climate change. We are here because the earth needs a good lawyer.