Constitution Pipeline Project Scrapped
Victory
—
Decision is a major win for advocates fighting to protect clean water and our climate
Moneen Nasmith, Earthjustice, (202) 468-8153
New York, NY
—
One of the companies behind the Constitution Pipeline has reportedly abandoned the project, following a series of legal challenges by Earthjustice and our partners. The proposed 124-mile gas pipeline was slated to run through Pennsylvania and New York, threatening water quality, wildlife, and public health. The project also would have increased demand for fracked gas, locking in more climate pollution.
The following is a statement from staff attorney Moneen Nasmith, who led Earthjustice's work to stop the pipeline:
"Defeating the Constitution Pipeline is an enormous victory for advocates who have been fighting for eight years to protect New York State and its waterways. At this critical moment for our climate, we cannot afford unnecessary fossil fuel projects that will lead to more fracking and exacerbate our climate crisis. It's time to embrace a 100% clean energy future, and today's news is an important step in the right direction."
On behalf of clients such as Catskill Mountainkeeper, Riverkeeper, and Sierra Club, Earthjustice has been engaged in close partnership with other groups in numerous legal battles to stop the project, including challenging the original approval of the pipeline by the Federal Energy Regulatory Commission and helping to defend the State of New York's decision to deny Constitution's application for a critical permit under the Clean Water Act.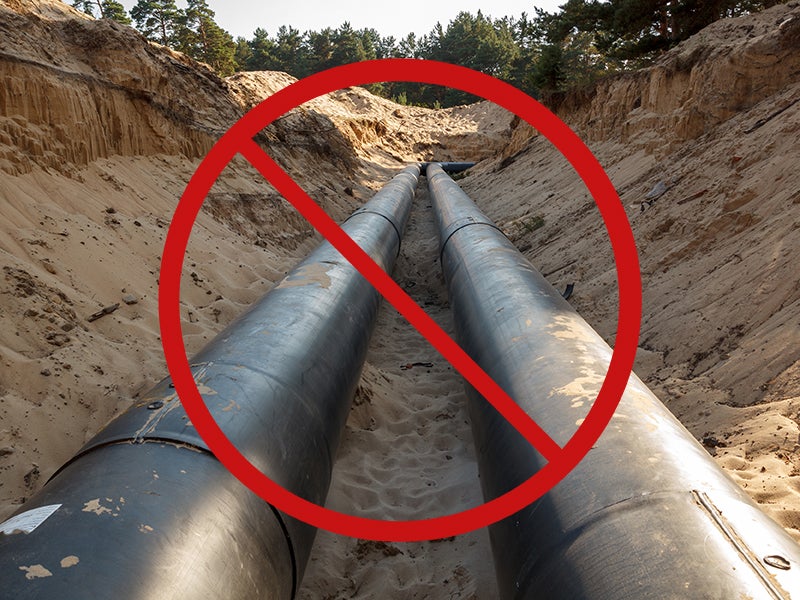 Earthjustice is the premier nonprofit environmental law organization. We wield the power of law and the strength of partnership to protect people's health, to preserve magnificent places and wildlife, to advance clean energy, and to combat climate change. We are here because the earth needs a good lawyer.