Yurok Tribe and Earthjustice Statement on Bureau of Reclamation Shut Off of Needed Klamath River Flows
Temporary restraining order filed to restore essential water flows for Klamath River salmon
San Francisco, CA
—
The Yurok Tribe, the Pacific Coast Federation of Fishermen's Associations (PCFFA), and the Institute for Fisheries Resources (IFR), represented by the nonprofit environmental law firm Earthjustice, are seeking a temporary restraining order to reinstate water flows in the Klamath River to protect threatened salmon. Earlier this year, the plaintiffs successfully obtained a new three-year plan from the Bureau of Reclamation (Reclamation) for operating the Klamath Irrigation Project to increase springtime flows in the Klamath River. On Monday however — and without warning — Reclamation shut off the augmented flows required under that plan, pushing the Klamath River to dangerously low water levels and placing juvenile salmon in peril. A hearing is scheduled May 22, 2020.
"Salmon are in crisis and we absolutely cannot afford to operate the river at minimum flow levels," said Yurok Tribe Vice-Chairman Frankie Myers. "Reclamation's unilateral decision to cut off water flows is in clear violation of the plan and comes as a shock, especially given the productive, collaborative meetings to find a way to meet the needs of the salmon." Myers added that May and June are the critical months for fish, when the disease risk is at its worst and the need for habitat flows the greatest.
"Reclamation had adopted a plan to secure more water for Klamath River salmon, and it's unacceptable to abandon it now," said Patti Goldman, Earthjustice managing attorney. "Monitoring shows salmon infection rates are at 98% with 90%of those infections so severe they will be fatal. Without these additional flows, we don't have any hope of saving the salmon."
In March of 2020 and as a result of litigation, Reclamation had developed a new three-year operations plan that allocates more water for river flows in most hydrologic years to help the salmon. Reclamation has also agreed to develop a longer-term operations plan through a collaborative process with the Tribe. In return, the Tribe and commercial fishing groups had withdrawn their motion for a preliminary injunction and stayed their lawsuit subject to the implementation of the three-year plan. Now that Reclamation has violated the plan, they are returning to court to seek additional flows.
Background
Klamath River salmon are integral to the Yurok Tribe's sustenance and way of life. Under the 2019–2024 Klamath Project Operations Plan, which the Tribe had no opportunity to help craft, the Klamath fishery experienced a disease outbreak and degraded habitat due to artificial drought conditions created by the Plan. Because of "weak stock management" constraints, the health of Klamath River salmon stocks also determines whether ocean coastal commercial Chinook fisheries are open or closed, affecting coastal communities across a large portion of the West Coast. The Bureau of Reclamation had crafted an operations plan using erroneous data, which was severely flawed and allocated far too little water to provide essential habitat for young salmon in the Klamath River.
The Tribe and commercial fishing families filed litigation to secure adequate water flows necessary to prevent further collapse of Klamath salmon populations, which were lacking in Reclamation's 2019–2024 water operations plan. The situation on the Klamath River is critical and deteriorating rapidly. In 2019, Tribal members suffered from an absence of an expected salmon return, and coastal salmon fishing-dependent families were also economically harmed by repeated ocean fishing closures.
For more, watch Earthjustice's original video, "Reclaiming the Klamath":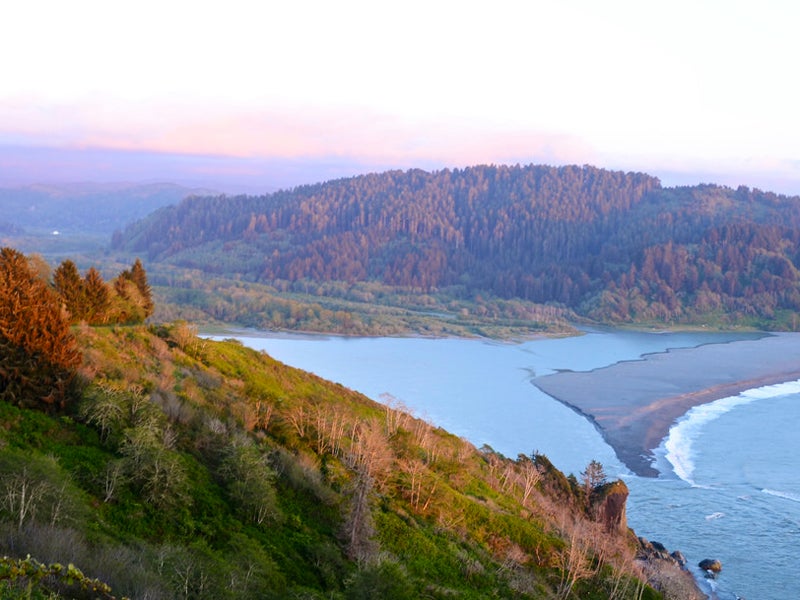 Earthjustice is the premier nonprofit environmental law organization. We wield the power of law and the strength of partnership to protect people's health, to preserve magnificent places and wildlife, to advance clean energy, and to combat climate change. We are here because the earth needs a good lawyer.