Court Rejects California's Approval of Bee-killing Pesticide Sulfoxaflor
Victory
—
Sulfoxaflor ruling comes just in time to protect bees pollinating California's almond crop
Alameda, CA
—
A California Superior Court ruled late Friday that the bee-killing pesticide sulfoxaflor can no longer be used in the state because its approval violated state environmental law. The ruling comes in a case brought by the American Beekeeping Federation and the Pollinator Stewardship Council, represented in court by Earthjustice, against the California Department of Pesticide Regulation. The decision will protect commercial bee colonies visiting the state for the massive almond crop bloom, as well as native pollinators like Monarch butterflies in the spring.
"Just about every commercial honey bee colony in this country spends at least part of the year in California, so this ruling is incredibly important for protecting pollinators in the United States. In recent years, we've seen astounding losses to our honey bee colonies. Removing systemic insecticides such as sulfoxaflor will help ensure honey bees have a healthy future," said Steve Ellis, president of the Pollinator Stewardship Council.
Touted as a "next generation neonicotinoid," sulfoxaflor is like other bee-killing neonicotinoid insecticides: it is systemic, meaning it is absorbed into the growing plant, making it toxic to insects for many days thereafter. When foraging honeybees bring back to the hive pollen and nectar tainted with sulfoxaflor, the effect on the entire colony can be catastrophic.
"The American Beekeeping Federation strongly supports one less systemic insecticide exposure that affects our honey bees. We hope this ruling in California will set a precedent for other systemic insecticides that threaten honey bees," said Joan Gunter, president of the American Beekeeping Federation.
Sulfoxaflor is produced by Corteva, formerly Dow AgroSciences. Sulfoxaflor can kill adult bees at low doses, and when brought back to the hive it can impair the colony's ability to breed, forage, fight disease and survive the winter, scientists say.
"Honeybees and other pollinators are incredibly important in our food systems and our wider ecosystem, but they're dying in droves because of pesticides like sulfoxaflor. With this ruling, the bees in California are getting much-needed relief just as we're seeing some of the worst signs of colony collapse." said Greg Loarie, Earthjustice attorney. "Now, California needs to turn its attention to protecting pollinators from the entire class of neonicotinoid pesticides that threaten our future."
Honey bee colony collapse poses a serious threat to the country's food systems and the wider ecosystems upon which we all depend. From April 2020 to April 2021, beekeepers in the United States lost an astounding 45.5% of their managed honey bee colonies. Within the wider universe of insects, scientific research has suggested that 40% of all insect species are in decline and could die out in the coming decades.
Earthjustice is representing the Pollinator Stewardship Council, the American Beekeeper Federation, and beekeeper Jeff Anderson in a separate lawsuit going after EPA's federal approval of sulfoxaflor in 2019. The EPA's federal approval went even further than California's, allowing the application of sulfoxaflor on crops at all times, despite potentially devastating impacts to pollinators. A decision in the federal case is expected soon.
California's Department of Pesticide Regulation is overdue to release a new set of regulations on the entire class of neonicotinoid pesticides in order to protect pollinators.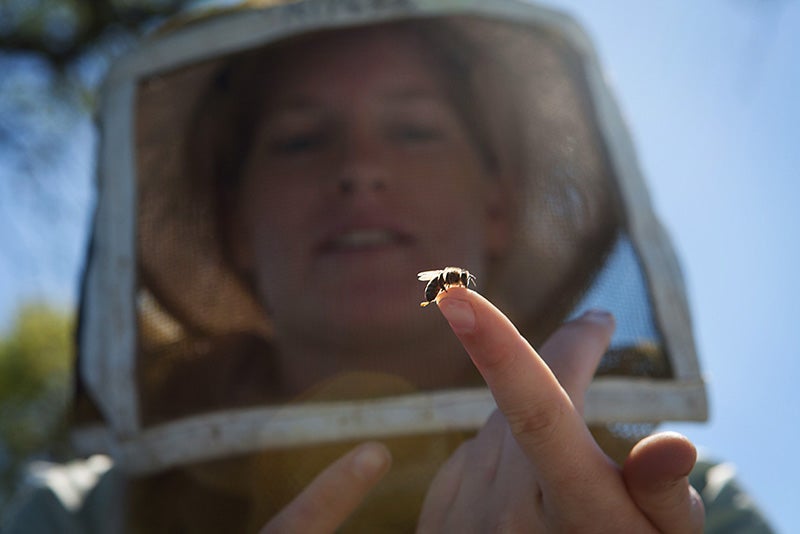 Earthjustice is the premier nonprofit environmental law organization. We wield the power of law and the strength of partnership to protect people's health, to preserve magnificent places and wildlife, to advance clean energy, and to combat climate change. We are here because the earth needs a good lawyer.