Appellate Court Upholds Expanded Cascade-Siskiyou National Monument
Victory
—
Major victory for the Monument and the spectacular variety of plants, fish, and wildlife that depend on the Monument's ecological integrity
Susan Jane Brown, Western Environmental Law Center, (503) 680-5513, brown@westernlaw.org
Kristen Boyles, Earthjustice, (206) 930-6660, kboyles@earthjustice.org
Dave Willis, Soda Mountain Wilderness Council, (541) 944-2247, sodamtn@mind.net
Joseph Vaile, Klamath-Siskiyou Wildlands Center, (541) 621-7808, joseph@kswild.org
Steve Pedery, Oregon Wild, (503) 998-8411, sp@oregonwild.org
Seattle, Washington
—
The Ninth Circuit Court of Appeals today upheld the expansion of the Cascade-Siskiyou National Monument made by President Obama in January 2017. President Clinton designated the Monument in 2000 under the Antiquities Act as a biological crossroads and ecological wonder known for its incredible diversity of wildlife and plant species. Cascade-Siskiyou is the only National Monument in the nation specifically established to protect biodiversity.
The Court decision confirms protection of this special area of federal land and is a major victory for the Monument and the spectacular variety of plants, fish, and wildlife that depend on the Monument's ecological integrity.
"The Cascade-Siskiyou National Monument is a great gift to present and future generations," said Dave Willis, Soda Mountain Wilderness Council chair and long-time Monument-area advocate. "We're very glad this Court saw fit to not let the logging company take any of this gift away."
The Court stressed that Congress meant these forest lands to provide many benefits to society. "[W]e never held that the O&C Act required timber production to be the exclusive use of O&C Land. Although saving the spotted owl might have been beyond Congress's vision of 'forest production' [at the time] … the statute's specific reference to "watersheds" and recreational facil[i]ties" underscores that Congress contemplated alternative, secondary uses for the lands."
Today's court decision affirms a 2019 decision of an Oregon federal court that President Obama lawfully expanded the Monument and that the expansion did not violate the Oregon and California Lands (O&C) Act. A similar case brought by timber industry groups in Washington D.C. remains pending in that appellate court.
"In rejecting Murphy's lawsuit, the Ninth Circuit today definitively concluded that conserving O&C Lands for their ecological values is consistent with the law," said Susan Jane Brown, senior attorney with the Western Environmental Law Center. "Confirming the Bureau of Land Management's discretion to manage the O&C Lands for conservation values is essential to ensuring these lands will continue to provide ecosystem services for future generations."
"The Cascade-Siskiyou is a national treasure, and like all Bureau of Land Management land in Western Oregon, we should manage it for its greatest value to all of us, not just for the benefit of the timber industry," said Joseph Vaile with Southern Oregon based KS Wild."
Monument supporters, ranging from local residents and conservation groups to elected officials including two consecutive Oregon governors and both of Oregon's U.S. Senators, plus tribes, business owners, scientists, hunters, and anglers, have fought for decades to protect this special area straddling southwest Oregon and northwest California that is renowned for its remarkable biodiversity.
"The Cascade-Siskiyou National Monument, and other O&C Lands, are public lands that belong to all Americans," said Steve Pedery, conservation director with Oregon Wild.  "We are thankful that the Court found that the president could protect old-growth forests, clean water, and wildlife."
Earthjustice attorneys Ashley Bennett and Kristen Boyles and Western Environmental Law Center attorney Susan Jane Brown represented Soda Mountain Wilderness Council, Klamath-Siskiyou Wildlands Center, Oregon Wild, and The Wilderness Society in defense of the Monument's expansion.
Background
Originally designated in 2000 by President Clinton and then expanded in 2017 by President Obama, Cascade-Siskiyou is the first and only national monument established specifically to protect biological diversity.
The Monument includes four distinct ecoregions that include a wide range of topography, climate, and geology, and is widely recognized as one of the most biologically diverse places in North America. It is an important ecological link for migration, genetic dispersal, and the process of evolution in the Pacific Northwest.
President Obama expanded the Monument in 2017 based on recommendations from a large group of scientists and strong support from local residents, tribes, conservationists, local business leaders, hunters, anglers, a large group of local, state, and federal elected officials, and others.
The expanded National Monument consists of approximately 114,000 acres of forest, meadow, and oak grasslands at the junction of the Cascade Range and the Siskiyou Mountains spanning southwestern Oregon and northwestern California.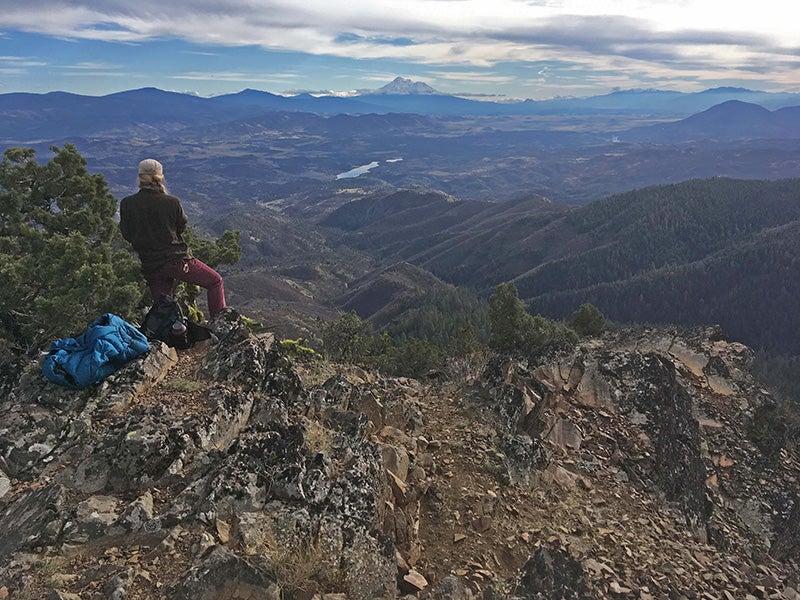 Earthjustice is the premier nonprofit environmental law organization. We wield the power of law and the strength of partnership to protect people's health, to preserve magnificent places and wildlife, to advance clean energy, and to combat climate change. We are here because the earth needs a good lawyer.