Earthjustice Statement: New Report Dubs Six New York Cities as "Asthma Capitals;" Solution for NY Governor Hochul lies in "Green Transit, Green Jobs" Legislation
Advocates and unions urge Governor Hochul to include the Green Transit, Green Jobs bill in State Budget; Legislation requires all state transit authorities to purchase only zero-emission buses starting in 2029 and would establish protections for existing workers during transition
Albany, NY
—
A new report released by the Asthma and Allergy Foundation of America, "Asthma Capitals 2023: The Most Challenging Places to Live with Asthma," ranked six New York cities within its top 100 for asthma prevalence, emergency department (ED) visits for asthma, and deaths due to asthma. Three of these cities fall within the top 20 on the list. The report also details the risk factors that contribute to these outcomes, which includes poor air quality.
The six cities listed (including their rank) are:
Poughkeepsie (6) (ranked 1 for asthma prevalence)
Rochester (10)
New York City (15) (ranked 5 for asthma-related deaths)
Albany (23)
Syracuse (59)
Buffalo (66)
Air quality in New York, and across the world, is made worse by reliance upon fossil fuels, and communities face direct public health impacts from their use in vehicles. New York's transportation accounts for 45% of all fuel combustion emissions in the state. More than 2,000 New Yorkers die prematurely each year from ingesting toxic pollution from tailpipe emissions. A Harvard study found that emissions from buses in New York State are, pound-for-pound, the most damaging to human health out of all vehicle classes. This is an expensive problem. Public health damages from vehicle emissions cost the state $21 billion annually.
The report makes numerous recommendations, including electrification of public transit buses. Advocates and unions have called on Governor Hochul to include the Green Transit, Green Jobs bill, which requires all state transit authorities to purchase only zero-emission buses starting in 2029, in her SFY2024-25 budget.
The following statement can be attributed to Alok Disa, Senior Research and Policy Analyst for Earthjustice:
"After New York experienced a climate crisis summer choking on dangerous air from Canadian wildfires, it is an especially dishonorable distinction that New York has 6 of the top 100 cities dubbed 'Asthma Capitals.' As climate change worsens and our reliance upon fossil fuels continues, asthma, and ER visits, and deaths related to asthma, will only grow unless Governor Hochul takes swift action. The Green Transit, Green Jobs bill would address a key source of air pollution by transitioning our public transit fleets off polluting fossil fuels, while also creating good jobs for our communities. The Governor should not hesitate to include this policy in her upcoming budget."
Background
The Green Transit, Green Jobs bill (S06089/A06414) would require all transit agencies across the state to purchase only zero-emission buses starting in 2029. In addition, it would establish several protections for existing workers during this transition, such as requiring a comprehensive Workforce Development Report to identify the impact of the transition on the existing workforce, the necessary resources to retrain existing workers, and the development of a plan to train or retrain impacted workers. Several provisions would help ease the transition for smaller transit agencies to ensure that bus riders across the state benefit from the transition to a zero-emissions fleet.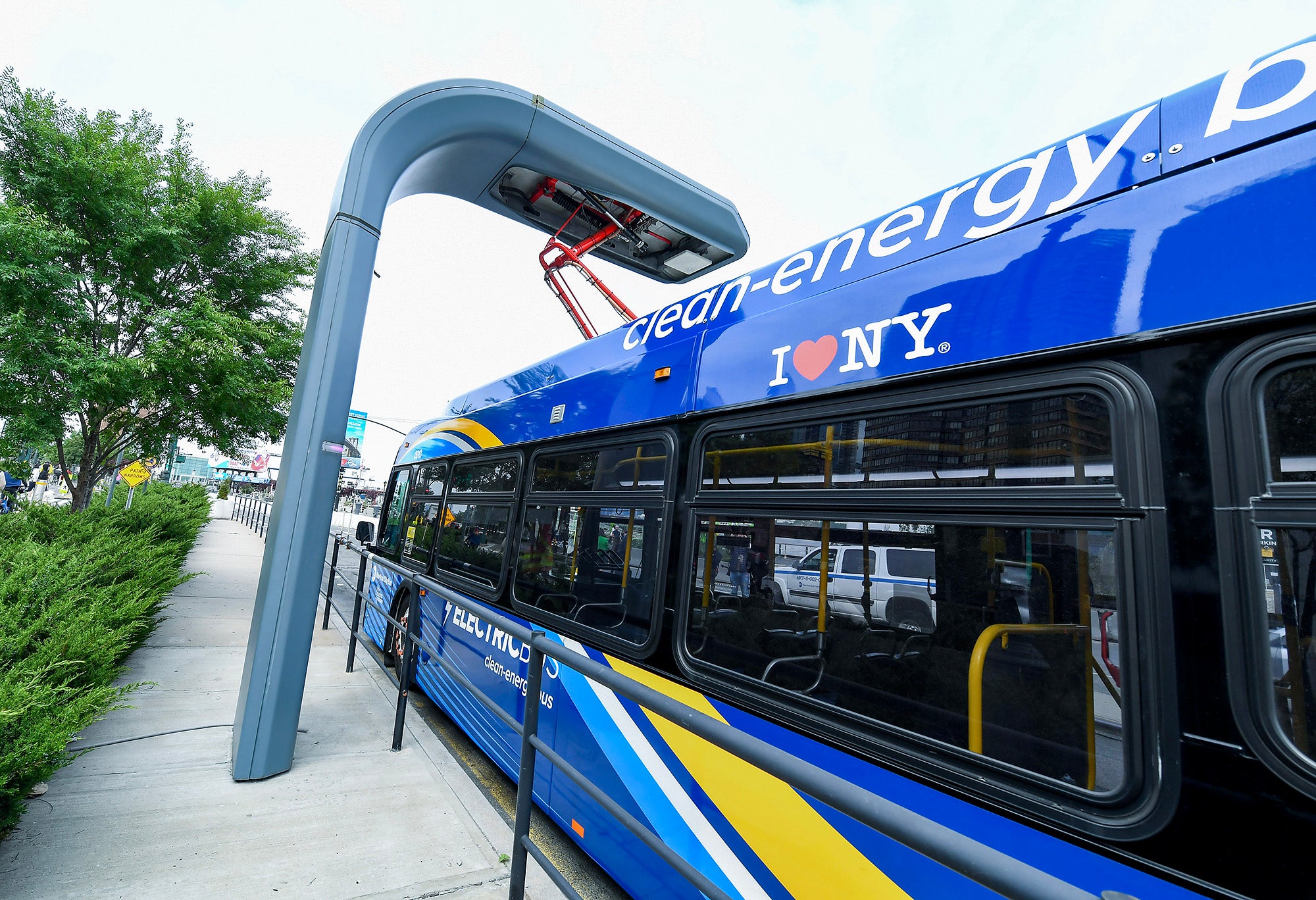 Earthjustice is the premier nonprofit environmental law organization. We wield the power of law and the strength of partnership to protect people's health, to preserve magnificent places and wildlife, to advance clean energy, and to combat climate change. We are here because the earth needs a good lawyer.