EGLE, EPA Retreat from Civil Rights Agreement with Flint Groups
Advocates call on Michigan to overhaul its discriminatory air permitting program
Flint, MI
—
After more than 10 months of negotiations with Flint community groups, Michigan's environmental agency (EGLE) and the U.S. Environmental Protection Agency (EPA) backed away from a Title VI civil rights resolution agreement that would have secured local protections for residents suffering from industrial pollution and reform Michigan's air permitting program to fix discriminatory. Instead,  EGLE and EPA signed a watered-down resolution agreement that makes only cosmetic changes to the state's problematic air permitting program, allowing the state to continue its historical practice of packing dirty industries into low-income communities of color.
The negotiations stem from the Title VI civil rights complaint three community groups filed with EPA in November 2021, over a toxic asphalt plant that EGLE authorized in a low-income Black community just outside Flint. Before agencies dismissed advocates' reform requests, EPA agreed to let Environmental Transformation Movement of Flint, Flint Rising, and St. Francis Prayer Center, to participate in the negotiations to resolve the matter.
"I'm outraged, we all are," said Nayyirah Shariff, director of Flint Rising. "Our community invested substantial time and resources into building trust with EPA and EGLE, and they squandered it. With the EPA's permission, EGLE just washed their hands of us so they can continue serving their real constituents, the corporations."
Represented by Earthjustice and Great Lakes Environmental Law Center, the groups worked for months as they sought local air monitors, community health studies, and statewide reforms that would force EGLE to assess the cumulative health impacts of adding more pollution to overburdened communities before granting a permit. But Michigan backed away soon after the EPA dropped three civil rights complaints in Louisiana's Cancer Alley, abandoning Black residents who are dying from toxic petrochemical air pollution.
"We had high hopes that EGLE, with a new agency director, and under Governor Whitmer, was going to finally fix the environmental discrimination that has been so systemic and pervasive," said Mona Munroe-Younis, executive director of the Environmental Transformation Movement of Flint. "They're all talk."
The Ajax Materials Corporations asphalt plant will emit harmful chemicals across the street from two public housing developments where nearly 400 families live, in a community where residents are hospitalized for asthma at over three times the state average. In partnership with the National Housing Law Project, the community groups are still pursuing a Title VI civil rights complaint with the U.S. Department of Housing and Urban Development over the local government, Genesee Township, and its racial discrimination in approving the asphalt plant.
"EGLE has acted as a rubber-stamp for industrial polluters for decades," said Ted Zahrfeld, board chair of the St. Francis Prayer Center. "It is critical for EPA and EGLE to change course and make civil rights compliance their utmost priority. We call on Governor Whitmer to take significant strides towards environmental justice and prioritize the protection of public health."
"Michigan must steer clear of adopting Louisiana's questionable playbook on Title VI," said Debbie Chizewer, Earthjustice managing attorney. "As the new director of EGLE, it is incumbent upon Director Roos to intervene and change course to favor public health over business profits."
"The fight for environmental justice and public health is an ongoing battle that Michigan must tackle head-on," said Nick Leonard, executive director and attorney with Great Lakes Environmental Law Center. "Our state bears the responsibility to rectify injustices faced by residents and address the systemic issues perpetuating environmental disparities and preventable diseases."
A court recently agreed that EGLE has the authority to consider environmental justice issues to strengthen permits.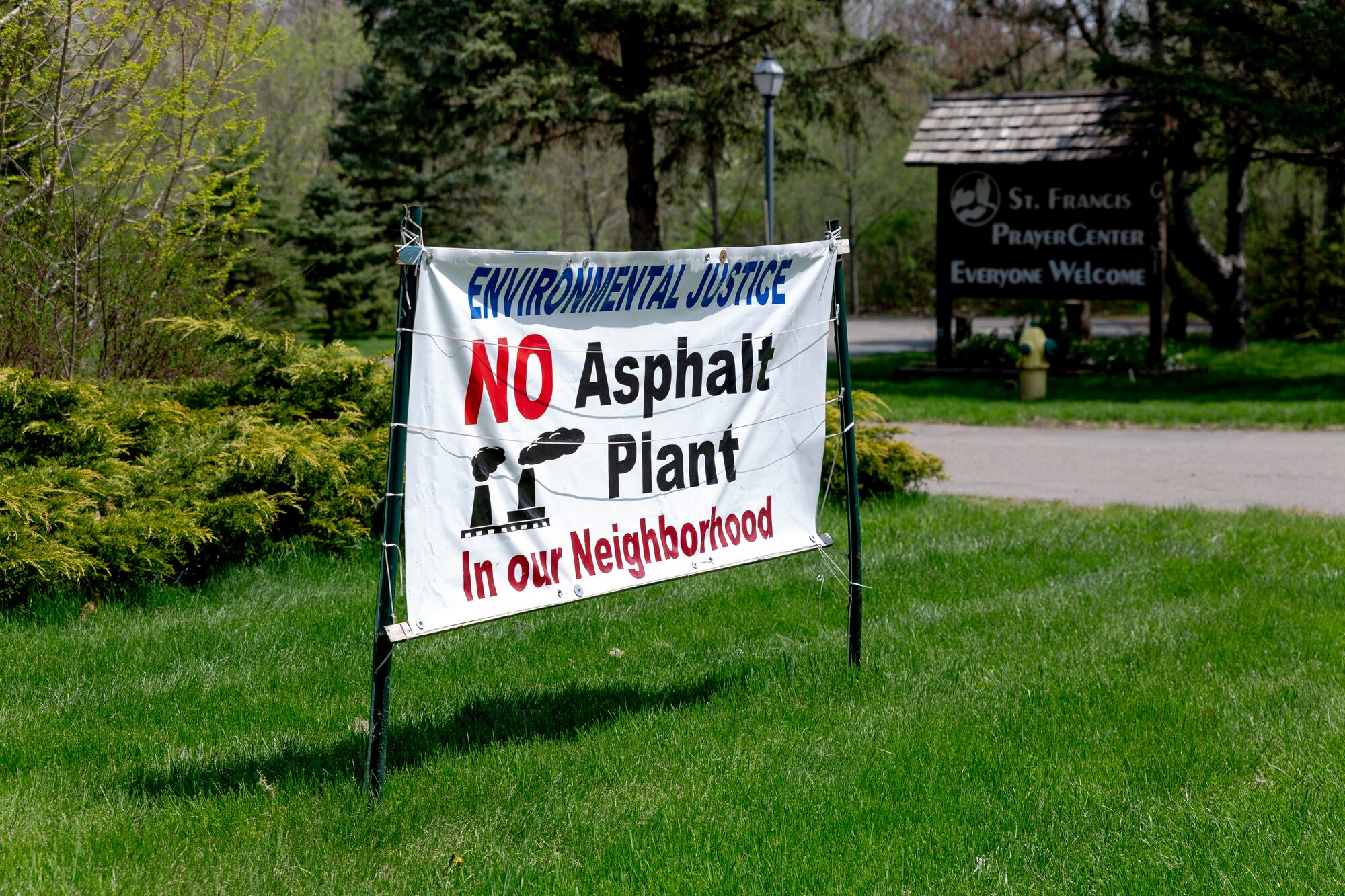 Earthjustice is the premier nonprofit environmental law organization. We wield the power of law and the strength of partnership to protect people's health, to preserve magnificent places and wildlife, to advance clean energy, and to combat climate change. We are here because the earth needs a good lawyer.