New report details dangerous conditions Doral, FL residents endured during three-week Covanta waste incinerator fire
Report's findings underscore the dangers that waste incineration facilities pose to Florida communities
Doral, FL
—
Today, Earthjustice and Florida Rising released an in-depth report detailing the air pollution and public health and safety hazards that Doral residents endured from the massive fire at the Covanta Energy waste incinerator which broke out on February 12, 2023. The report found dangerous concentrations of toxic pollutants and chemical contaminants at the facility and across the city as the fire burned for almost three weeks.
Analyzing official air quality reports from monitoring stations across Doral, the report found concentrations of Particulate Matter 2.5, a toxic air pollutant, at levels deemed "unhealthy" by the Environmental Protection Agency (EPA) as early as February 14th, despite the Miami-Dade County's early official statements that there were no air quality or environmental safety concerns from the fire. Exposure to Particulate Matter 2.5 is linked to a host of health conditions, including asthma, decreased lung and organ function, and irregular heartbeat.
Concentrations of volatile organic compounds, chlorine, carbon monoxide, and hydrogen cyanide were also detected in the air at concentrations that EPA classifies as unsafe for human exposure.
Assessing records from Miami-Dade County's Department of Environmental Resources Management (DERM), the report also documents water quality issues at the incinerator site during the fire and asbestos contamination in the walls and roof of the incinerator facility that was demolished, with asbestos-containing materials taken to the nearby Medley Landfill.
The report notes that there have been four other fires at Covanta's Doral facility in the past four years, and that prior to this latest fire, Florida's Dept. of Environmental Protection warned Miami-Dade County of potential violations at the facility that included fire safety hazards.
Photos and videos of the enormous plumes of black smoke engulfing the community circulated widely across social media, along with renewed outrage that not only was the 40-year-old trash incinerator still in operation, but that the County has not definitively ruled out building a new incinerator in Doral or elsewhere in the County.
Florida Rising documented in a civil rights complaint to EPA last year that Florida's municipal trash incinerators disproportionately harm communities of color and communities where people have limited English proficiency. Florida Rising and Earthjustice join other environmental and public health advocates in demanding that Miami-Dade Mayor Daniella Levine Cava remove funding for waste incineration from the County's Zero Waste and Climate Action plans.
"No community should have to endure the nightmare that Doral residents went through," said Sebastian Caicedo, Miami Regional Director of Florida Rising. "It will take a long time before the public health effects of this disaster are fully realized, but this report makes one thing immediately clear: trash incineration is not clean, safe, or sustainable, contrary to what industry would want us to believe. We welcome the chance to provide public input into a true Zero Waste plan for Miami-Dade County."
"Miami-Dade has a historic opportunity to be a leader in our state in reducing harmful emissions, improving public health, and strengthening racial equity through the County's Zero Waste Action Plan," said Dominique Burkhardt, Earthjustice Senior Attorney and the report's lead author. "Rather than focusing on an industry of the past, Miami-Dade should be prioritizing true Zero Waste solutions like waste reduction, composting, and recycling, instead of propping up an industry that will lead to dirtier air and increased sickness."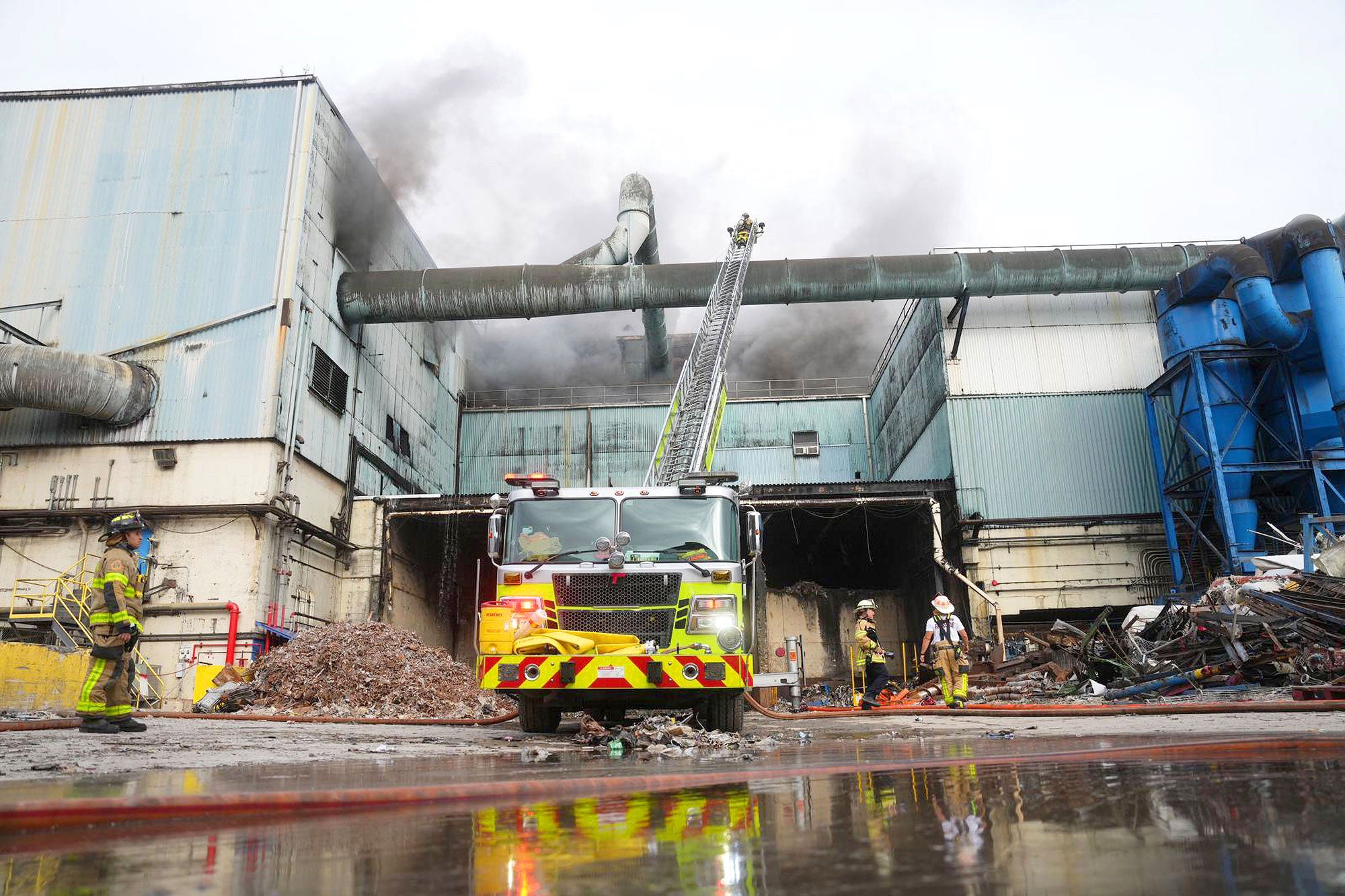 Earthjustice is the premier nonprofit environmental law organization. We wield the power of law and the strength of partnership to protect people's health, to preserve magnificent places and wildlife, to advance clean energy, and to combat climate change. We are here because the earth needs a good lawyer.