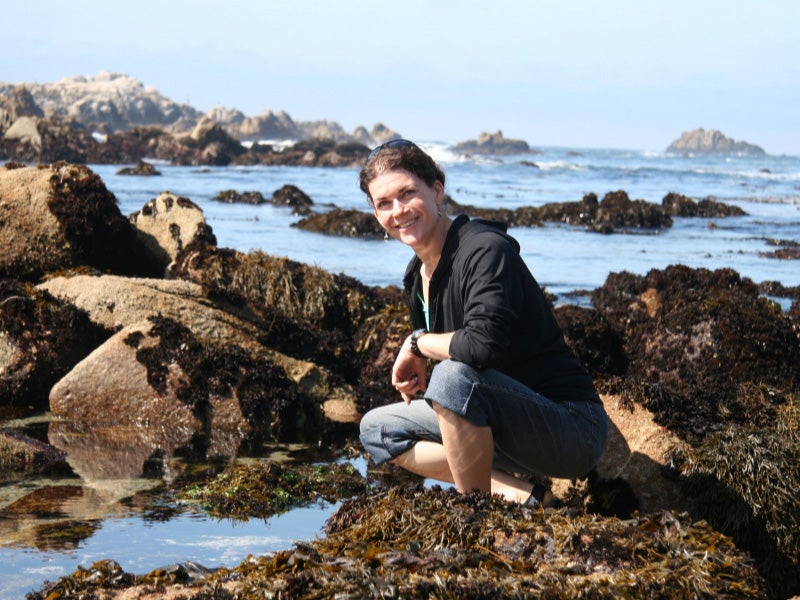 Andrea Treece is a senior attorney with the Oceans Program. Her work focuses on protecting marine biodiversity and promoting abundant, resilient ocean ecosystems. She has dedicated much of her career promoting ecosystem-based fishery management—shifting from an approach that treats fish as commodities to be exploited to one that recognizes that fish are wildlife that play critical ecological roles. She loves the challenge of weaving together law and science to develop better marine conservation policies and revels in a good analogy.
Prior to joining the Earthjustice Oceans Program in 2011, Andrea worked as a senior attorney in the Center for Biological Diversity's Oceans Program, where she worked to protect majestic imperiled species like the leatherback sea turtle and blue whale (among others) and as an associate attorney with Earthjustice's California Regional Office, where she worked to protect the equally majestic (in her eyes) delta smelt and salmon. She began her legal career with the U.S. Environmental Protection Agency's Honors Program. Andrea received her B.A. in government and marine science from Smith College and received her joint law degree and masters of coastal environmental management from Duke University.
Outside of work, Andrea enjoys hiking, paddling, scuba diving, wildflower seeking, and critter-watching.
The Latest by Andrea Treece