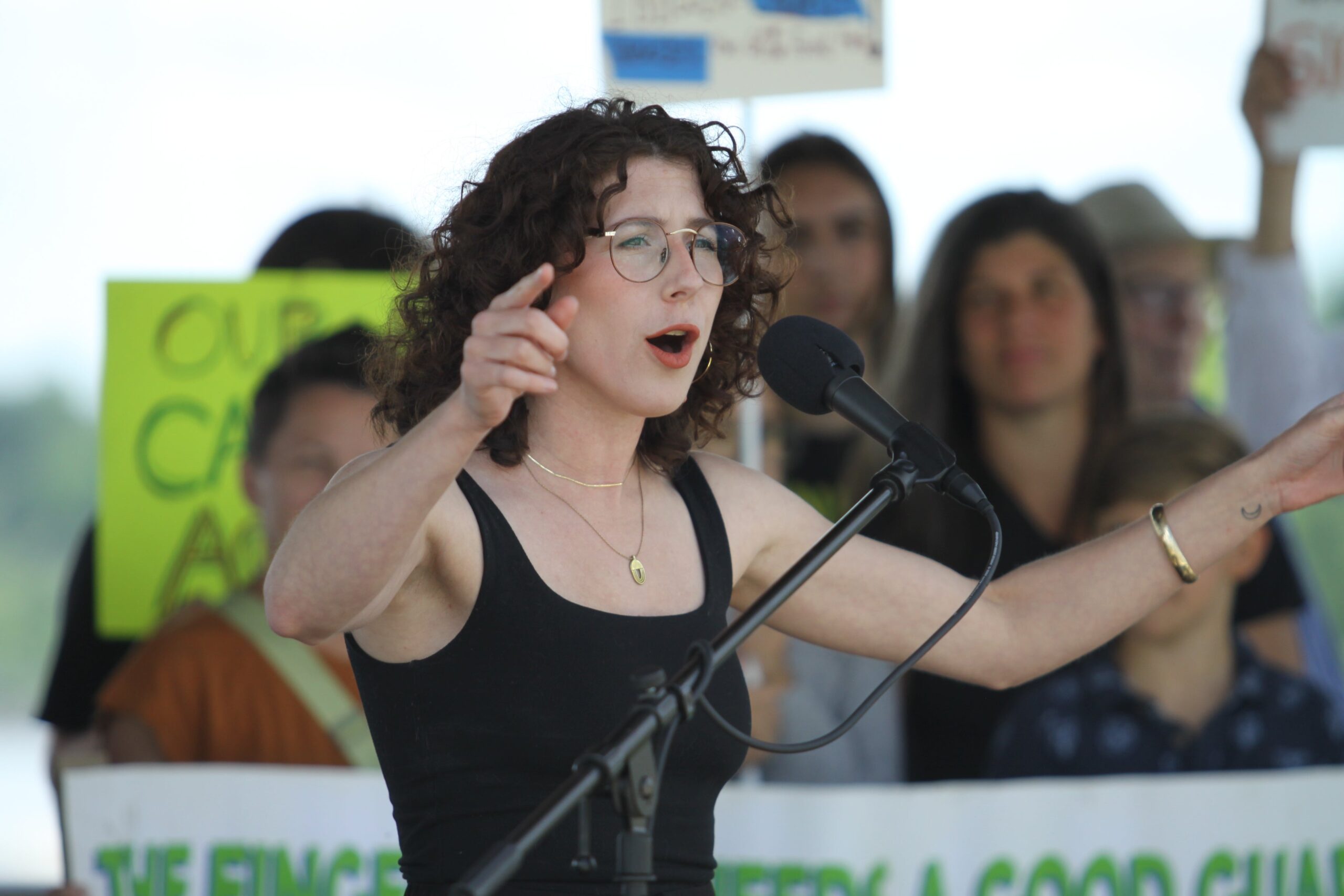 Elizabeth Moran is a policy advocate based in the Northeast Office.
Liz Moran joined the Earthjustice team in September 2021. Based in New York's Capital Region, Liz advocates for policies to combat the climate crisis, protect water quality, keep public health and the environment safe from toxic chemicals, and to create more sustainable food and farming practices.
She brings to the organization a decade of experience organizing communities and advocating for bold environmental policies in the halls of Albany. Over the course of her career, by working alongside impacted communities, her efforts have led to numerous victories, including the creation of New York's multibillion-dollar Clean Water Infrastructure Act, the adoption of New York's drinking water standards for PFOA, PFOS, and 1,4-dioxane, the closure of New York's hazardous waste loophole for oil and gas waste, and more.
Prior to joining Earthjustice, Liz served as the Environmental Policy Director with the New York Public Interest Research Group (NYPIRG). There, she led the organization's campaigns on fighting climate change, protecting water quality, and reducing solid waste. The role was a return to the organization – she got her start in environmental advocacy with NYPIRG as a college student, where she held the roles of Public Policy Associate and Vice Chair of the Board. Before her return to NYPIRG, Liz worked at Environmental Advocates NY as their Water & Natural Resources Director from 2014 to 2018. In that capacity, she led the organization's advocacy efforts on fracking, water pollution, land use and conservation, and invasive species issues.
Liz holds a B.A. in Environmental Science from the University at Albany.
The Latest by Elizabeth Moran