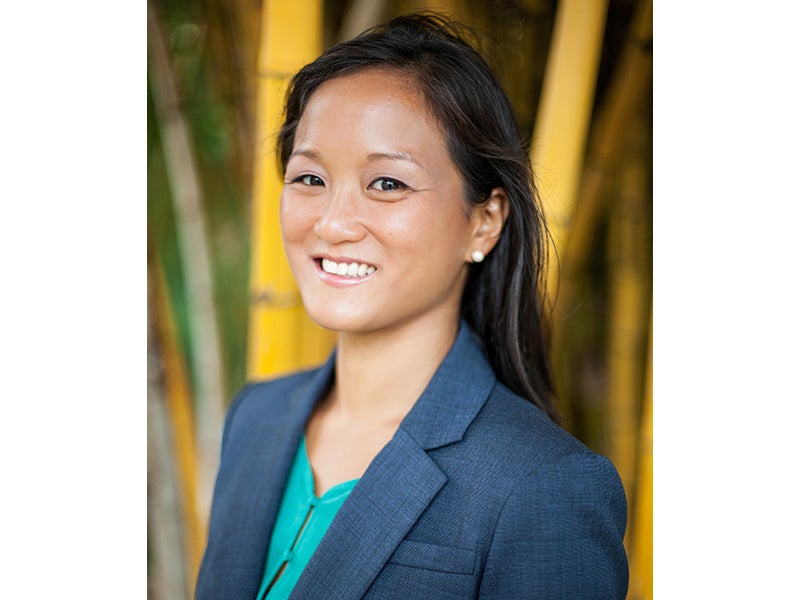 Kylie Wager Cruz is a senior attorney with the Mid-Pacific regional office in Honolulu, HI.
Kylie has had the privilege of representing community groups in proceedings to promote clean energy and clean water, end the use of fossil fuels, protect Native Hawaiian communities disproportionately burdened by pesticide exposure, safeguard Hawai'i's native and threatened wildlife, and restore streamflows.
Prior to joining Earthjustice, Kylie served as a law clerk for the Honorable Mark E. Recktenwald, Chief Justice of the Hawaiʻi Supreme Court. She was also a legal fellow at the Hawaiʻi Department of Land and Natural Resources — Division of Conservation and Resources Enforcement and legal intern at the Hawaiʻi Public Utilities Commission. During law school, Kylie worked as a summer law clerk for the Earthjustice Mid-Pacific regional office and as an extern for the Honorable Richard R. Clifton, circuit judge of the U.S. Court of Appeals for the Ninth Circuit. She has held several research positions focusing on renewable energy, energy efficiency, and climate adaptation law and policy.
Kylie is a proud graduate of the William S. Richardson School of Law and received undergraduate degrees in English and Journalism from Boston University. She enjoys spending time with her family in the ocean and exploring wild places.
The Latest by Kylie Wager Cruz