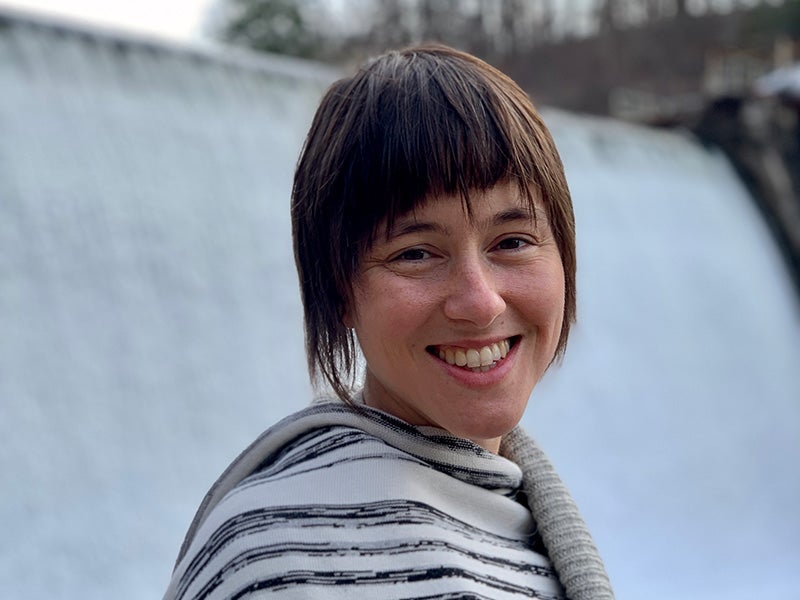 Megan Hunter is a supervising senior attorney based in Chicago. Her work is focused on challenging new oil, gas, and petrochemical buildout in the Appalachian Ohio River Valley.
Before joining Earthjustice, Megan was staff attorney and outreach director at Fair Shake Environmental Legal Services and partner at her own firm, Hunter & Hunter LLC. In this capacity, she worked with communities in Ohio living with the ills of rapidly expanding oil and gas development, proposed petrochemical buildout, and legacy coal and steel mill pollution. She has represented individuals in defending their land and health from pipeline and well pad development, and she successfully litigated a Clean Water Act citizen suit that ended the practice of oil and gas produced water discharge to the Mahoning River. She has represented clients before Ohio's Environmental Review Appeals Commission, Ohio's Oil and Gas Commission, the U.S. District Court for the Northern District of Ohio, and Ohio's appellate and common pleas courts.
Megan graduated magna cum laude from Vermont Law School, where she served as senior managing editor for the Vermont Journal of Environmental Law, and she holds a Master of Science in Applied Economics from Cornell University and Bachelor of Arts in Environmental Policy from Barnard College. Megan loves birding, adventuring, beautiful old buildings, excellent coffee, practicing yoga, and poetry.