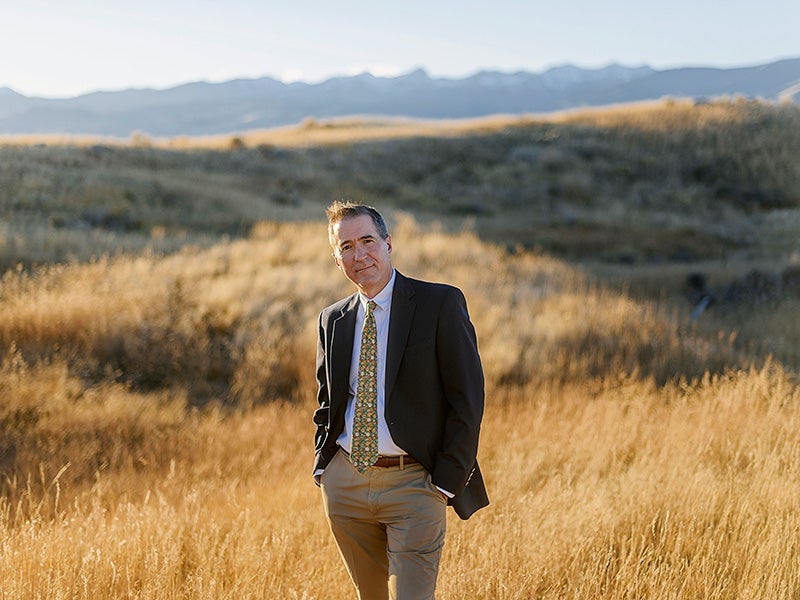 Bar Admissions
DC, MD (inactive), MT
Timothy Preso is managing attorney of the Biodiversity Defense Program. He has spent more than 20 years working to protect some of our nation's most iconic wildlands and wildlife in the region encompassing Yellowstone and Glacier National Parks. He is a recognized expert in public lands, wildlife, and natural resources law whose work has preserved millions of acres of public lands, protected wildlife including grizzly bears and wolves, and ensured sound management of our nation's natural environment.
Tim received a B.A. in journalism in 1987 from Oregon State University in Corvallis. He worked for four years as an award-winning reporter for a Bend, Oregon, newspaper, covering environmental issues. Tim then returned to school and graduated summa cum laude from Georgetown University Law Center in Washington, D.C., in 1994. He had the privilege of clerking for Judge Harry T. Edwards of the U.S. Court of Appeals for the D.C. Circuit before joining the D.C.-area law firm of Miller, Cassidy, Larroca & Lewin, L.L.P., in 1995. Tim worked there for nearly five years before moving to Bozeman, Montana, in 2000 to take a staff attorney position with the Northern Rockies office of Earthjustice. Tim became the managing attorney of the Northern Rockies office in 2012.
Since joining Earthjustice, Tim has partnered with local, regional, and national environmental organizations; Native American tribes and groups; and private citizens to deliver an extensive record of success that includes:
Serving as a leader of Earthjustice's 12-year legal campaign to defend the U.S. Forest Service Roadless Area Conservation Rule against a host of legal challenges and against the George W. Bush administration's attempt to repeal the rule. This campaign yielded court victories in the Ninth and Tenth Circuits, and protected more than 50 million acres of pristine public forest lands — more than a quarter of the National Forest System.
Overturning the Trump administration's 2017 effort to eliminate Endangered Species Act protections for the Greater Yellowstone grizzly bear population. This work halted plans for the first recreational grizzly bear hunt in the Yellowstone region in 40 years.
Developing and leading the legal campaign to end oil and gas development in the Badger-Two Medicine region, an area of top-tier wildlife habitat adjacent to Glacier National Park that is also a critical cultural landscape for the neighboring Blackfeet Nation. This work yielded a 2020 ruling from the U.S. Court of Appeals for the D.C. Circuit that eliminated the last remaining lease in the area.
Spearheading the legal fight that allowed wild bison to re-occupy historic habitat areas adjoining Yellowstone National Park — areas to which they migrate to escape harsh late-winter conditions. This work also led to the restoration of wild bison to two Native American reservations in Montana; Tim successfully defended the restoration actions before the Montana Supreme Court in 2013.
Achieving multiple victories for wolf conservation and restoration across the United States, including successfully defending the red wolf reintroduction program in eastern North Carolina against a constitutional challenge in 2000 and overturning a flawed new management rule for the reintroduced Mexican wolf population in Arizona and New Mexico in 2018.
The Latest by Timothy Preso