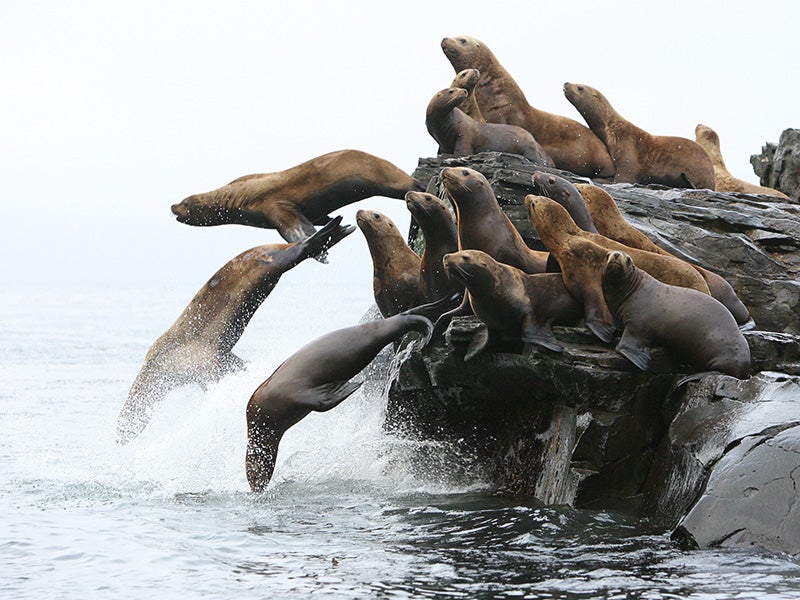 Case Overview
Earthjustice, on behalf of Oceana and Greenpeace, is defending the federal government in lawsuits brought by the State of Alaska and the groundfish industry. The lawsuits challenge conservation measures put in place in January 2011 to protect the endangered western population of Steller sea lions in the North Pacific Ocean. The western stock of Steller sea lions has declined by almost ninety percent from their historic levels and, despite past conservation measures, is not recovering. The population continues to decline rapidly in the western Aleutians in particular, and to a lesser degree in the central Aleutians and the central Gulf of Alaska.
To address these declines, the National Marine Fisheries Service put in place conservation measures restricting fishing for Atka mackerel and Pacific cod by large commercial bottom trawlers in the western and central Aleutian Islands. Sea lions are forced to compete with these industrial trawlers for the same fish, leaving these animals without enough food to successfully reproduce.
In January 2011, the Alaska District Court ruled in our favor, stating that the agency's actions were not only authorized under the law but the measures were necessary to protect the sea lions and to ensure their recovery. The Court also directed the agency to prepare an environmental impact statement by March 2014. In March 2012, the State of Alaska and the groundfish industry appealed the ruling to the Ninth Circuit Court of Appeals.
Earthjustice and its clients' participation in these suits continues long-standing efforts to protect the Steller sea lions and to advocate for responsible, ecosystem-based management of the fisheries of the Bering Sea, Aleutian Islands and the Gulf of Alaska.