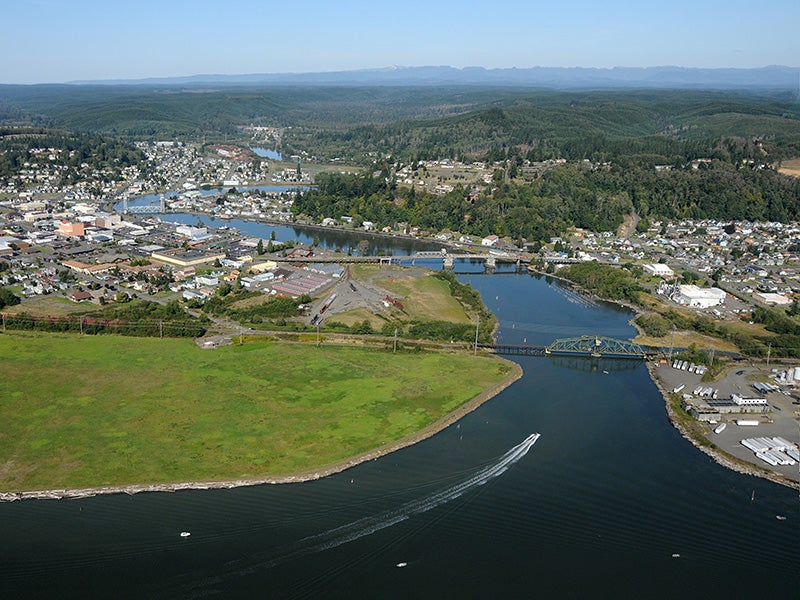 Photo provided by Quinault Indian Nation
Case Overview
The Quinault Indian Nation, represented by Earthjustice, is opposing the first of at least three proposed oil shipping facilities that could transform Grays Harbor, WA into an industrial crude oil zone.
Westway Terminal Company, based in Louisiana and Texas, seeks authorization for construction of a new oil shipping terminal in Grays Harbor that would give it the capacity to store 800,000 barrels of crude oil at any given time. Westway predicts that it will bring at least ten million barrels of crude oil annually through Grays Harbor, via rail and marine vessels.
Two additional facilities for crude-by-rail—amounting to tens of millions of barrels of crude oil annually through Grays Harbor—are also being proposed in the same area, posing major environmental risks to the Grays Harbor community and the Quinault Indian Nation. State and local regulators have decided to allow this proposal to go forward with minimal environmental review.
Crude-by-rail systems are a recent, but booming, phenomenon. Instead of pipelines, which are both expensive to build and subject to full environmental review and regulation, crude oil is loaded onto rail tank cars for deliveries to refineries. In 2012, major U.S. railroads transported at least 20 times as many carloads of crude oil as they did in 2008—a more than 2,000 percent increase in four years. The Grays Harbor proposals add marine vessels to this patchwork system: crude oil would arrive by rail, be transferred into large storage tanks, then be piped into ocean-going barges and ships to be transported and again transferred to refineries in Washington or California.