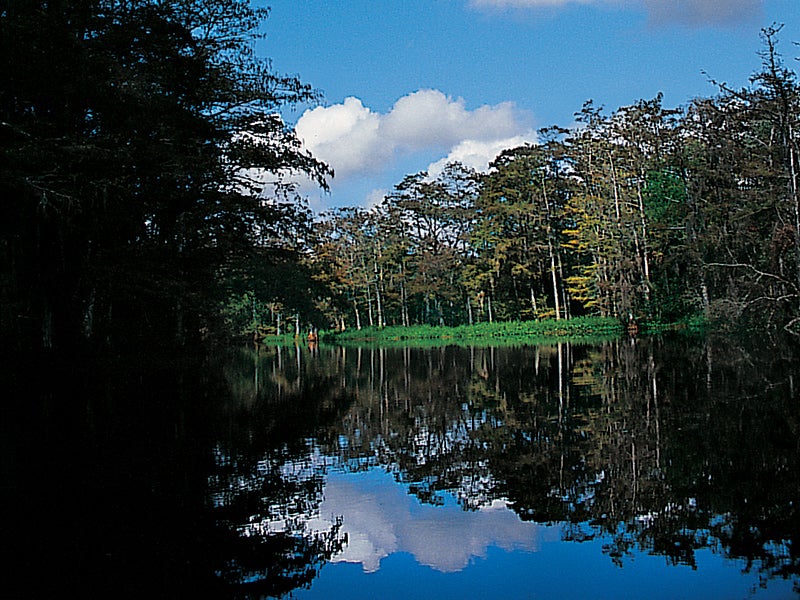 Tom Turner / Earthjustice
Case Overview
Earthjustice has represented conservationists in over two decades of legal disputes with agribusiness giant Lykes Brothers, Inc. over the public's right to fish and boat on one of South Florida's wildest waterways, Fisheating Creek in Glades County. The creek is a major tributary of Lake Okeechobee, and is a wild and scenic waterway which courses through prairie, cypress swamps, and marshes.
The fight to maintain the public's right to use Fisheating Creek began in 1989, when Lykes felled cypress trees across the creek's navigation channel and posted "No Trespassing" signs claiming that the creek was not navigable. After several rounds of litigation by conservationists and the state, a jury concluded that Fisheating Creek is navigable, effectively ordering Lykes to stop blocking boaters from using the creek. Much of the dispute concerned whether there was an historic, navigable channel in the cypress swamps and marshes formerly used by boaters.
A new legal battle started in the fall of 2012, when Lykes claimed that the state was improperly handling a marsh channel restoration project. After intense lobbying by Lykes, the Florida DEP announced its plan to use $3 million in taxpayer money to build roads and "staging areas" across the marsh so that 3,300 dump trucks could transport sand—supplied by Lykes—into the creek bed.