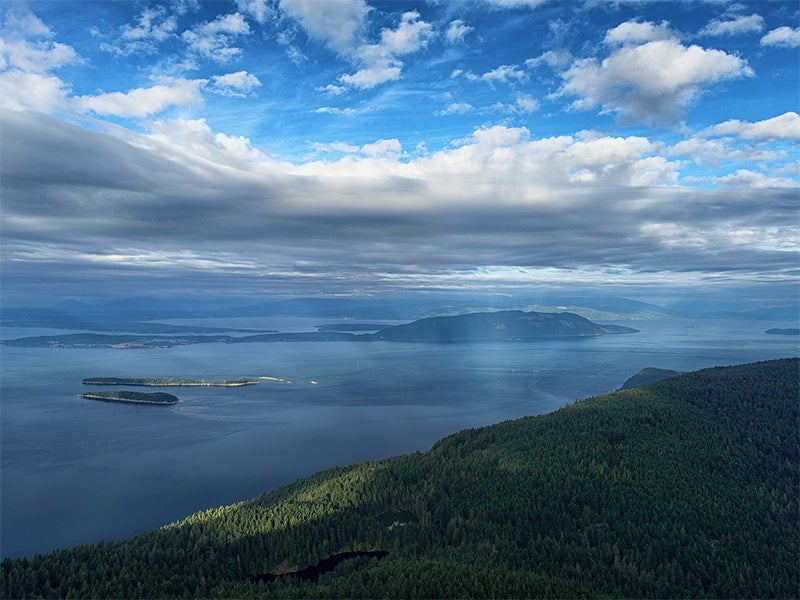 Photo courtesy of J. Andrew Flenniken
What's at Stake
An oil spill in the Salish Sea would have a devastating effect on fish and shellfish, which form the basis of the Coast Salish way of life, and it would destroy the economies of Native tribes on both sides of the border.
Overview
In December 2013, Kinder Morgan filed an application with Canada's National Energy Board to build a new pipeline to bring tar sands oil from Alberta to Vancouver, B.C. The NEB is the Canadian federal agency that regulates interprovincial energy infrastructure. It is responsible for reviewing, recommending and regulating major energy projects, such as the Kinder Morgan Trans Mountain pipeline.
If approved, the proposal would see the transport of tar sands oil expanded from its present level of approximately 300,000 barrels per day to 890,000 barrels per day. With an almost seven-fold increase in oil tankers moving through the shared waters of the Salish Sea, an increase in groundings, accidents, incidents, leaks and oil spills is inevitable.
Experts have acknowledged that a serious oil spill would devastate an already-stressed marine environment and likely lead to collapses in the remaining salmon stocks and further contamination of shellfish beds, wiping out Indigenous fishing rights.
The proposed tar sands pipeline expansion is one of several projects that would dramatically increase the passage of tankers, bulk carriers, and other vessels through Salish Sea shipping routes and adjacent waters on both sides of the U.S.-Canada border. In addition to oil, regulators in both countries are reviewing controversial proposals to export huge quantities of U.S. coal. Taken together, these projects would greatly increase the risk of oil spills and other accidents that threaten the Coast Salish economies and cultures.
Coast Salish peoples on both sides of the U.S.-Canadian border vowed to oppose Kinder Morgan's TransMountain proposed pipeline project as intervenors before the NEB. Coast Salish intervenors include the Swinomish Indian Tribal Community, Tulalip Tribes, Lummi Nation, and Suquamish Tribe in Washington state, and the Musqueam, Squamish and Tsleil-Waututh Nations in British Columbia.