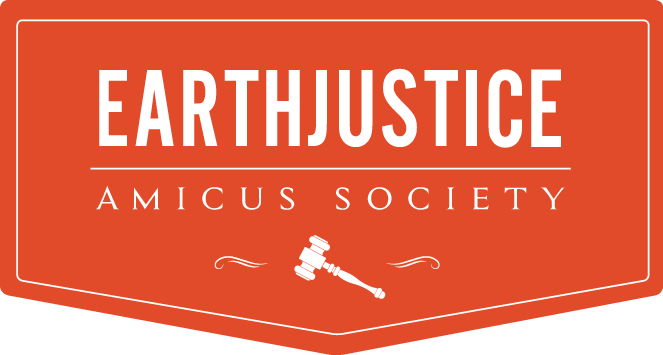 Honoring dedicated friends who have supported Earthjustice for 25 years or more.
The Amicus Society is a group of supporters who have shown their steadfast commitment to the work of Earthjustice and to protecting our environment through 25 years or more of giving.
The commitment and generosity of Amicus Society members is truly inspiring and has helped make possible some of Earthjustice's most historic victories. With Amicus Society members by our side, we have fought to end old-growth logging in the western United States. They were with us when wolves were reintroduced to their native range of Yellowstone National Park.
Today, they are still with us as we wage critical battles to protect community health and combat climate change.
Earthjustice often achieves legal victories by filing amicus briefs. Amicus curiae, meaning "friend of the court," is a critically important tool that boosts our ability to wield the power of law to protect people's health, preserve magnificent places and wildlife, advance clean energy, and combat climate change.
We chose to name the group the Amicus Society in recognition of the longstanding support and involvement of these friends in our past and future success.
Amicus Society members' unwavering commitment reflects their understanding that court battles to protect our environment are not won overnight, but often take many years to resolve.
We thank the Amicus Society for their dedication to the environment and to Earthjustice.
From Amicus Society Members:
Diane & Ian Walker
Supporters since 1981
"We have included a bequest for Earthjustice in our will. We rest easy knowing that, with our help and the help of other Earthjustice members who make a gift for the future, the organization will continue its work long after we're gone."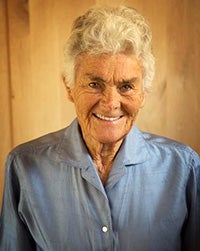 Connie Harvey
Supporter since 1982
"It seems that all of nature's bounty is under attack—wild places, endangered species, clean air and water, healthy ecosystems, and ultimately every living creature that depends on all those things.
"To secure a decent future, the work of Earthjustice is indispensable."
If our work has affected you personally, please let us know. We love to hear from you.