Take A Stand With The Asthma Warriors
The Fight for Clean Air campaign is telling the stories of those who are most impacted by weak smog protections.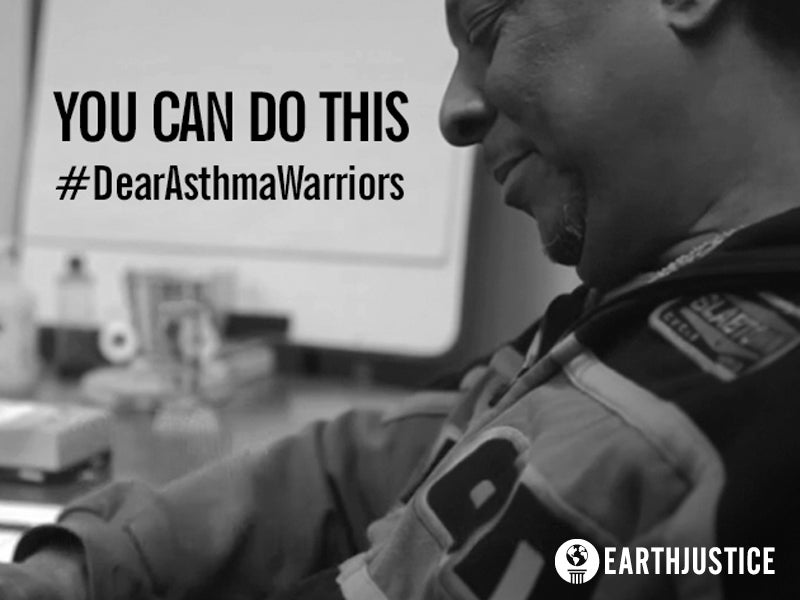 "You feel like you're in a pool of water. You can't breathe. And when you try to breathe, it don't work." – Virgil Fisher, asthma warrior
Smog causes asthma attacks, clogs our lungs and threatens our health, resulting in emergency room visits and millions of missed school and work days. As many as 44,000 people like Virgil have an asthma attack every day, and poor environmental conditions aggravate many of these attacks. That is why the Fight for Clean Air campaign is telling the stories of those who are most impacted by weak smog protections. You can watch and share Virgil's story here.
Studies show that a more protective smog standard would save billions in health care costs by avoiding asthma attacks and emergency room visits. Over the past six years, scientists, medical experts and public health advocates have consistently highlighted the need for a stronger standard. They have pointed to an ever-growing body of scientific literature that demonstrates significant harm to public health, particularly in vulnerable populations like children, the elderly, and those with breathing ailments like asthma and chronic obstructive pulmonary disease. Since then, scientists have continued to publish evidence supporting the argument that smog standards should be set no higher than 60 parts per billion in order to adequately protect people's health.
More than 1,000 studies identified by the EPA indicate that our current ozone standard is unhealthy. The Clean Air Act requires the EPA to review the smog standard every five years and to set a level that properly protects public health.
Recently, the EPA recently released a draft rule that proposes to strengthen the current ozone standard, but it doesn't go far enough. Now, we're calling on President Obama to do all he can to ensure that the EPA creates the strongest health protections possible when setting the smog standard. We're working with health professionals, scientists, and environmental groups to get at least 500,000 people to stand up for clean air by the end of the comment period on March 17.
Already big industrial polluters and their allies in Congress are using their power to oppose these health-protective standards because they believe profits should come before people.
More than 75,000 Earthjustice supporters disagree, which is why they've told the EPA that they want stronger smog standards—and you can too.
Let Virgil and asthma communities across America know you are with them. Share the video on social media, share it with the @whitehouse, or tweet a note of support using the hashtag #DearAsthmaWarrior. Everyone has the right to breathe clean air. This is our opportunity to fight for it.
Jessica worked at Earthjustice from 2012–2018. She was based in the Washington, D.C., office, and worked with Earthjustice clients, partners and communities affected by dirty air to increase support for stronger national air standards.
Earthjustice's Washington, D.C., office works at the federal level to prevent air and water pollution, combat climate change, and protect natural areas. We also work with communities in the Mid-Atlantic region and elsewhere to address severe local environmental health problems, including exposures to dangerous air contaminants in toxic hot spots, sewage backups and overflows, chemical disasters, and contamination of drinking water. The D.C. office has been in operation since 1978.