The Impacts of Cryptomining
Cryptocurrency Mining in Indiana
After China banned cryptocurrency mining in 2021, cryptomining increased significantly in the United States.
The growth of cryptomining threatens to keep polluting coal-fired power plants active, strain the grid, and raise electricity rates for Hoosiers.
Proof-of-work cryptocurrency mining such as Bitcoin consumes vast quantities of energy as millions of specialized computing machines race to solve a complex algorithm and win digital currency. In 2019, only 4% of cryptomining in the world occurred in the U.S. — by the end of 2021, it was nearly 38%.
The first large-scale cryptomining facility opened in Indiana in 2022, powered by a 41-year-old coal-fired plant in Merom, Indiana.
At least two additional cryptomining projects have also opened in Indiana, one in Marion and the other in northern Indiana. The growth of cryptomining threatens to keep polluting coal-fired power plants active, strain the grid, and raise electricity rates for Hoosiers.
Cryptomining is largely invisible to U.S. regulators. Tracking cryptocurrency mining in the United States is difficult. The industry is notoriously opaque, and little-to-no reporting requirements exist at either the state or federal level. The most reliable sources of information are a patchwork of filings before the Securities and Exchange Commission (SEC) by publicly traded cryptocurrency.
Top-down estimates of the electricity consumption of cryptomining in the U.S. imply that the industry was responsible for an excess 27.4 million tons of carbon dioxide (CO2) between mid-2021 and 2022.
Cryptocurrency miners can procure energy in four ways:
Outright purchase of power plants that supply energy to mining rigs "behind-the-meter";
Custom power purchase agreements with fossil-fuel power plants or utilities;
Electricity purchases from a local utility; and
By burning fossil gas at oil and gas wells.
AboutBit LLC purchases power generated by the Merom coal-fired plant at a special negotiated rate that is not public.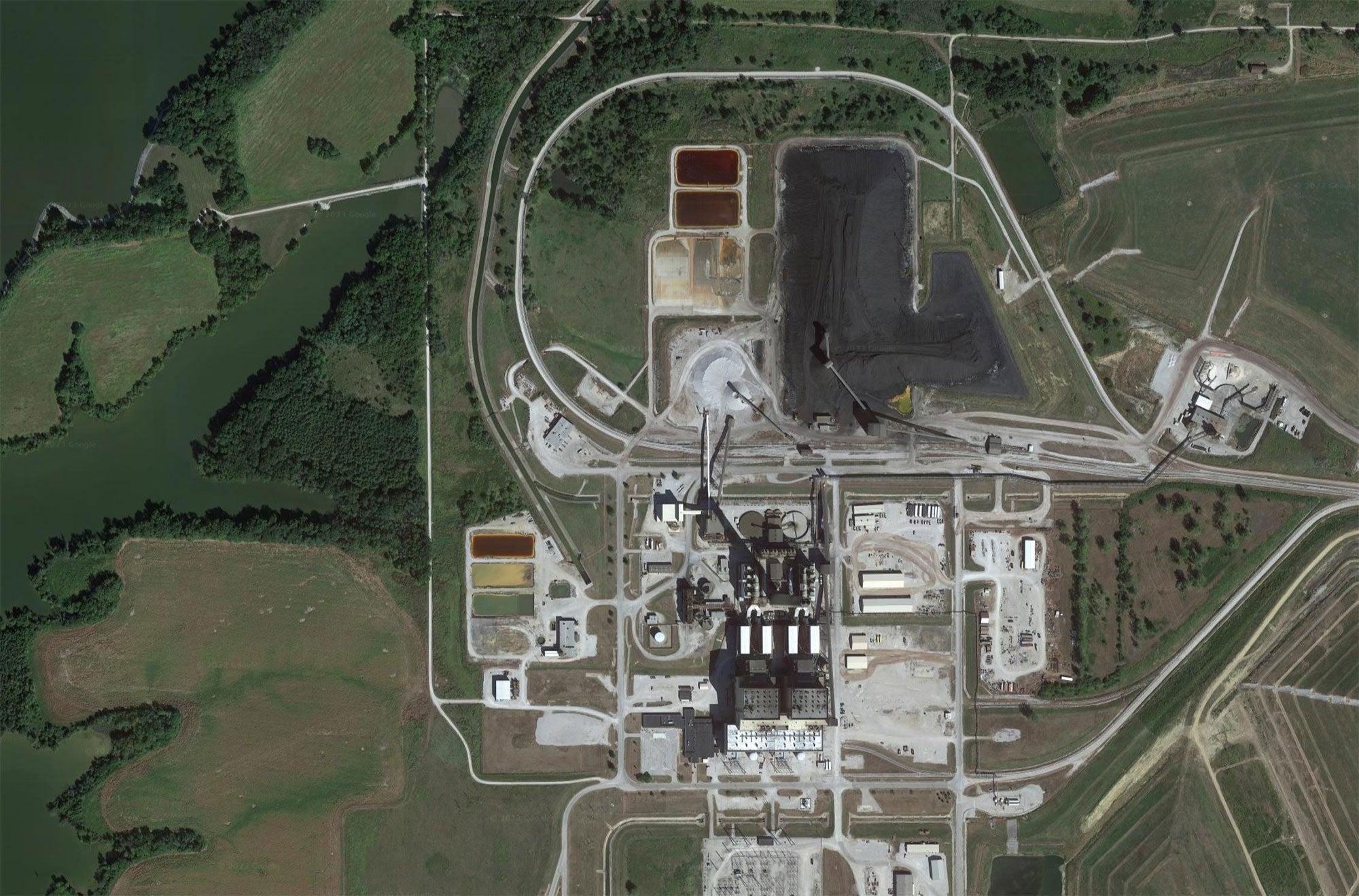 AboutBit LLC's Cryptomining Facility in Merom, Indiana
The Merom coal-fired power plant was supposed to retire in 2023 but an out-of-state cryptomining company announced it would buy power generated at the plant and a coal mining company purchased the plant. The cryptocurrency mine may now be the largest electricity user in the Hoosier Energy service area. The co-founder of the crypto company called the critics' assertions that the deal could keep a polluting coal plant open '100 percent correct.'
The Merom cryptomining facility is using over 10% of the power plant's maximum production and around half the energy under the power plant's sale contract with Hoosier Energy Rural Electric Cooperative. This new demand is helping support the economic viability of a dirty coal-fired plant. The coal-fired power plant has repeatedly violated legal limits on dangerous pollutants, including ammonia, lead, barium, and chromium.
This facility also sought a tax abatement from the county.* The Sullivan County cryptomining facility provides far fewer jobs relative to its energy demand than most other large industrial facilities and is hosting machines from cryptomining companies from other states and countries seeking to making a profit on energy arbitrage.
The plant has repeatedly dumped wastewater containing levels of ammonia and iron that exceed legal limits into the Turtle Creek Reservoir which connects to the Wabash River a couple miles away. This can threaten aquatic life, as well as drinking water infrastructure by causing pipe corrosion and clogging of treatment systems. Testing found groundwater on the property exceeded health limits for lead, barium, chromium, cadmium, sulfate, and fluoride.
Crypto Mines Harm Surrounding Communities and the Environment
Air Pollution and Toxic Coal Ash
For cryptomining facilities powered by coal-fired plants, the air pollution impacts include very unhealthy fine particles, sulfur dioxide, nitrogen oxides, and air toxics.
Burning coal produces toxic coal ash which contains hazardous pollutants, including arsenic, chromium, lead, lithium, mercury, radium, selenium, and other heavy metals, which have been linked to cancer, heart and thyroid disease, reproductive failure, and neurological harm.
The Merom plant has repeatedly violated air pollution limits by producing a high level of dense smoke (opacity).†
Noise Pollution
Crypto mines create significant noise pollution that can severely impact local residents and wildlife. Many crypto mines use high-velocity fans to cool their banks of computers which creates significant noise pollution.
The roar of fans used to cool computers can reach 95 decibels, which is like standing next to a running motorcycle or a highway.
Consumption of Large Amounts of Water
Many cryptomining operations use massive amounts of water to power and/or cool their operations, often discharging hot water into local bodies of water.
This thermal pollution endangers health and wildlife habitability, including by increasing the potential for harmful algal blooms, fish deaths, biodiversity loss and migration, oxygen depletion, direct thermal shock, and changes in dissolved oxygen.
Industrial E-waste
The specialized machines used for cryptomining have a limited life span of just a few years and are often replaced even faster than that as companies race to increase computing power.
A recent estimate found that in 2021 alone, proof-of-work mining generated more than 30,000 metric tons of waste, which is comparable to the e-waste produced by the whole country of the Netherlands
Crypto Mines Often Promise Jobs, But Do Not Deliver
Crypto mines do not bring substantial jobs to communities. These facilities use vast amounts of energy but require few employees to keep the machines running. For example, a mine in Rockdale, TX, promised to create more than 300 jobs but only hired 14 people.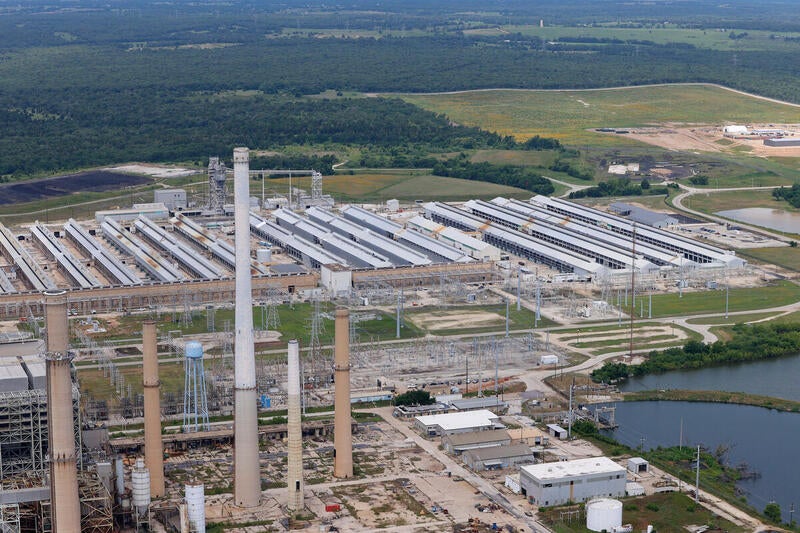 Crypto Mines Often Take Advantage of Demand-Response Programs
Cryptominers are quick to take advantage of utility demand-response programs that can pay them millions of dollars, often subsidized by ordinary electricity customers. Demand-response programs are designed to stabilize the grid, not subsidize the expansion of energy-intensive industries. Consumers of at least 100 kW can also make money by participating in MISO capacity auctions as a demand-resource.
Each Indiana investor-owned electric utility has its own program to pay large energy consumers for being willing to curtail their energy use.  But for cooperative-owned utilities, such as in Merom, Ind., where the AboutBit LLC mine is located, there is no transparency into the rules.
Communities Foot The Bill When Crypto Mines Relocate
Communities can be left footing the bill when highly-mobile crypto mines relocate. Adding crypto mines to the grid sometimes requires the construction of expensive transmission and distribution lines, but often nothing stops them from leaving an area if a cheaper opportunity arises somewhere else. For example:
In Arkansas, after a utility invested in expensive upgrades on its behalf, the crypto mine left "virtually overnight" to seek cheaper electricity rates elsewhere.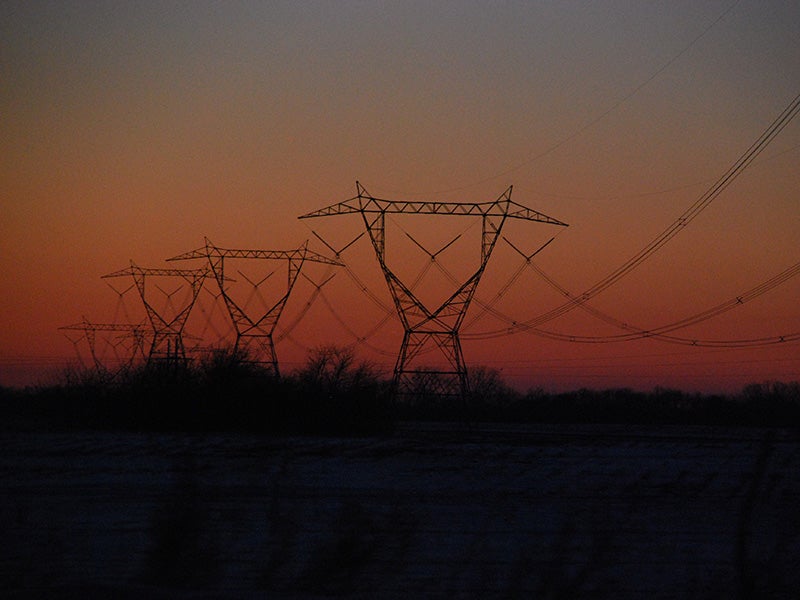 The massive energy consumption of proof-of-work cryptocurrency mining threatens to undermine decades of progress towards achieving climate goals, and threatens grids, utilities, communities, and ratepayers. Regulators and policymakers must take steps to reduce the harms of cryptocurrency mining. Learn more on cryptocurrency.
Footnotes
* Dennis Clark, AboutBit, LLC approved to seek tax abatement on Phase 2 at Merom, Sullivan Daily Times (Nov. 16, 2022).
† Hoosier Energy's Deviation Reports to IDEM in 2022 (1st Quarter submitted April 29, 2022; the 2nd Quarter submitted July 29, 2022; the 3rd Quarter submitted October 27, 2022; and the 4th Quarter submitted January 30, 2023).
Earthjustice's Clean Energy Program uses the power of the law and the strength of partnership to accelerate the transition to 100% clean energy.