The Impacts of Cryptomining
Cryptocurrency Mining in Pennsylvania
Since 2021, when cryptocurrency mining was banned in China, the number of mining operations has exploded in the United States.
The energy-intensive industry has made its way into Pennsylvania with various cryptomining companies setting up shop across the Commonwealth and burning fossil fuels to power their machines.
Cryptocurrency companies are re-starting defunct waste coal plants and abandoned wells in Pennsylvania.
If we want our state to take the climate crisis and local air pollution — and their health impacts — seriously, we must address the burgeoning cryptomining industry in Pennsylvania.
Proof-of-work Cryptocurrency Mining Consumes Enormous Amounts of Energy
Proof-of-work cryptocurrency mining, which is designed to consume enormous quantities of energy, effectively entails millions of computing machines racing to solve a complex, but meaningless, problem. As more mining machines enter the race, the difficulty of the computational problem gets harder, and the electricity required to win increases exponentially.
An estimated 38% of Bitcoin globally  is mined in the U.S. Estimates of the electricity consumption of cryptocurrency mining in the U.S. imply that the industry was responsible for an excess 27.4 million tons of carbon dioxide (CO2) between mid-2021 and 2022.
Despite the energy intensive nature of cryptomining, and the harmful fossil-fuel usage, cryptocurrency mining is largely invisible to regulators. The industry is notoriously opaque, and little-to-no reporting requirements exist at either the state or federal level, making tracking cryptocurrency mining in Pennsylvania and across the United States very difficult. The most reliable sources of information are a patchwork of filings before the Securities and Exchange Commission (SEC) by publicly traded cryptocurrency companies, environmental permit applications, utility and other energy filings, and local reporting.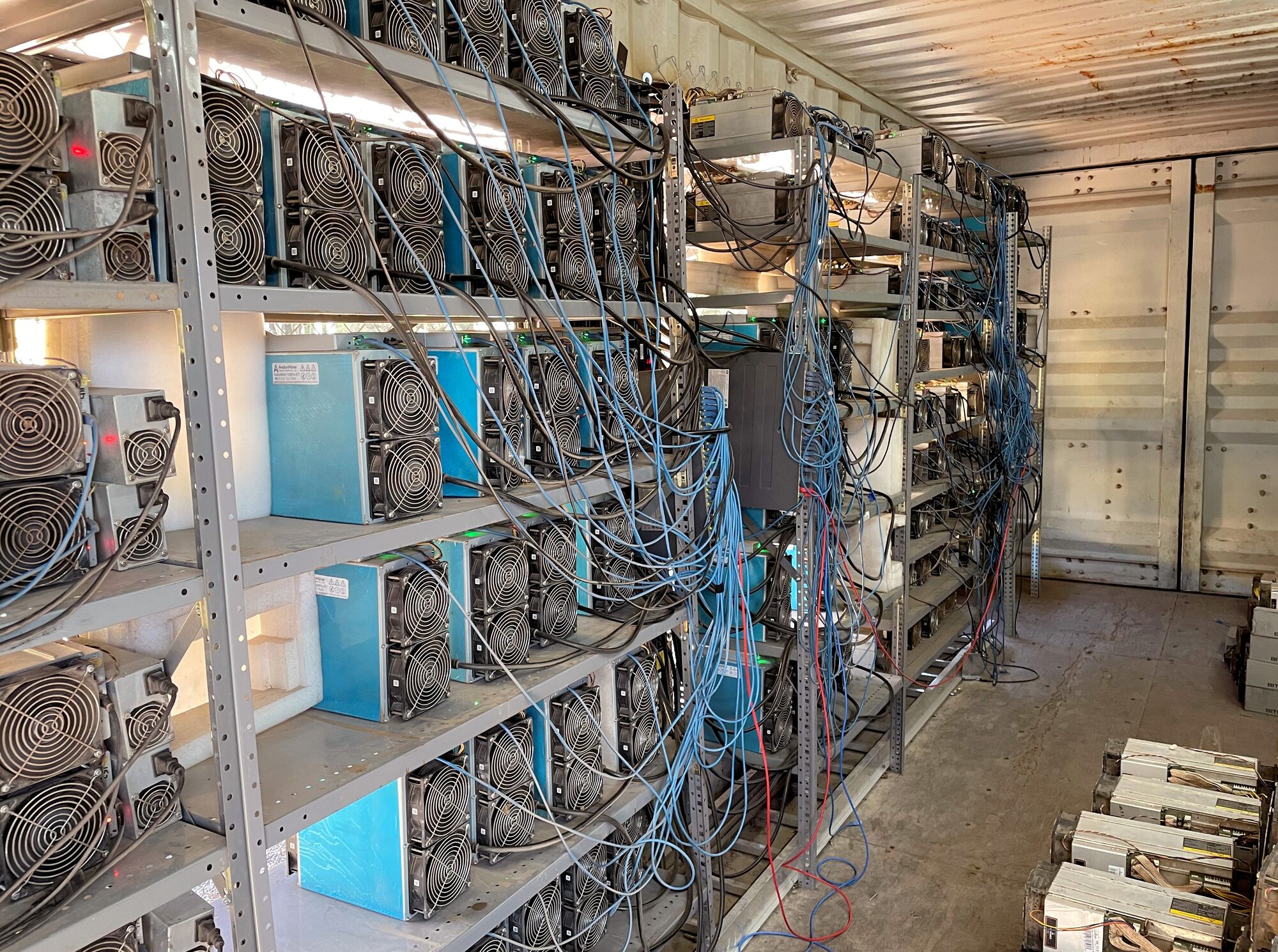 Cryptocurrency Companies are Burning Waste Coal and Fracked Gas in Pennsylvania
Here in Pennsylvania, cryptomining companies are burning waste coal and fracked gas to power their mining operations — and with little to no regulation or state oversight. Burning waste coal to generate electricity for cryptocurrency mining emits more hazardous air pollution and CO2 than coal. Some cryptomining companies combust gas for electricity at wellheads that should otherwise be plugged or capped to prevent methane and other pollution. The mobility and remoteness of many operations make it difficult to quantify or mitigate the problem.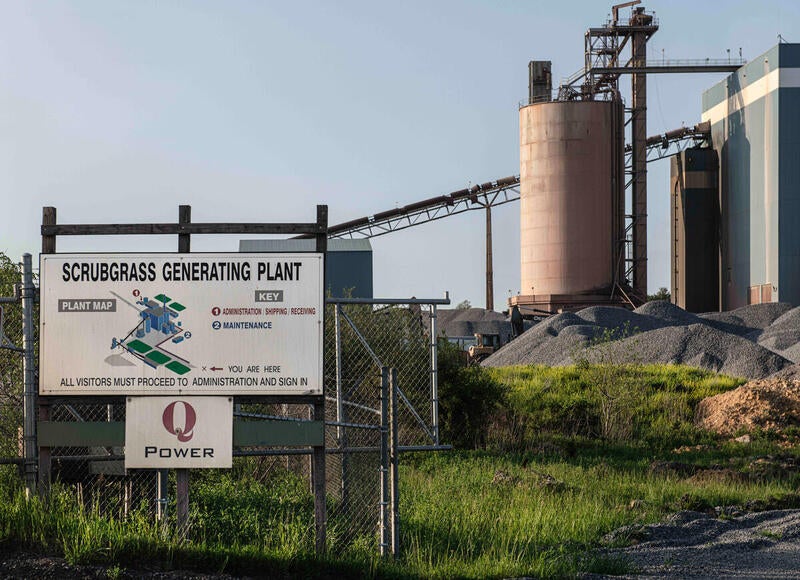 Burning waste coal and shredded tires for cryptocurrency mining
Burning waste coal to generate electricity for cryptocurrency mining is one of the worst possible choices for the climate and for local air pollution. According to U.S. Energy Information Administration data, Pennsylvania's waste-coal-fired power plants had average CO2 emissions of over 2,760 pounds per megawatt-hour (MWh), making them the second most carbon intensive fuel behind residual fuel oil.
Stronghold Digital Mining, Inc., operates two waste-coal-fired power plants in Pennsylvania. Stronghold purchased the 94 MW Scrubgrass power plant in Venango County and the 94 MW Panther Creek power plant in Carbon County. Adding insult to injury, Stronghold has claimed that 60% of their generation costs will be covered by taxpayer subsidies — because it burns "waste."
Since 2021, when Stronghold Digital Mining, Inc., acquired Panther Creek to generate cryptocurrency, the power plant has received at least seven violations related to unpermitted air pollution under the Pennsylvania Department of Environmental Protection (DEP).
In May of 2023, the PA DEP issued the waste coal plant a permit that allows the plant to continue to significantly increase its air pollution, despite the concerns of Pennsylvania environmental groups who joined Earthjustice in submitting comments urging the department to deny it a plantwide air pollution permit for operations. The plant's emissions of sulfur dioxide and oxides of nitrogen skyrocketed in 2022 when the owners began mining cryptocurrency; the PA DEP permit would allow even more pollution.
Then, in June 2023, Panther Creek requested permission from the PA DEP to burn shredded tires along with waste coal. The U.S. Environmental Protection Agency (EPA) has concluded that burning tires creates significant emissions of polyaromatic hydrocarbons (PAH) including several known human carcinogens.
Utilizing fracked gas for cryptocurrency mining
Many cryptocurrency mining companies are utilizing electricity generated from combusting fossil gas, or "fracking," at gas well pads. This type of mining operation can reopen orphaned wells, often in remote areas such as in western Pennsylvania, that should otherwise be plugged or capped to prevent methane release and other types of pollution. The mobility and remoteness of these operations make them and their pollution difficult to quantify or mitigate.
In Elk County, Diversified LLC operates a gas well pad and uses fracked gas to fuel their cryptocurrency mining operations. In early 2023, environmental groups in Pennsylvania filed comments to the PA DEP urging the department to withdraw approval of Diversified's permit in Elk County — citing the energy-intensive nature of cryptocurrency mining, its threats to air quality, and Diversified's failure to meet critical PA DEP requirements. Many of Diversified's locations, including the well pad in Elk County, are in violation of Pennsylvania's Air Pollution Control Act.
PA DEP confirmed Diversified installed cryptocurrency mining infrastructure before obtaining the required permits, stating that Diversified is:
"required by law to obtain a plan approval from PA DEP prior to installation and operation of the air contamination sources. Installation of the equipment without a plan approval could lead to enforcement action by the PA DEP."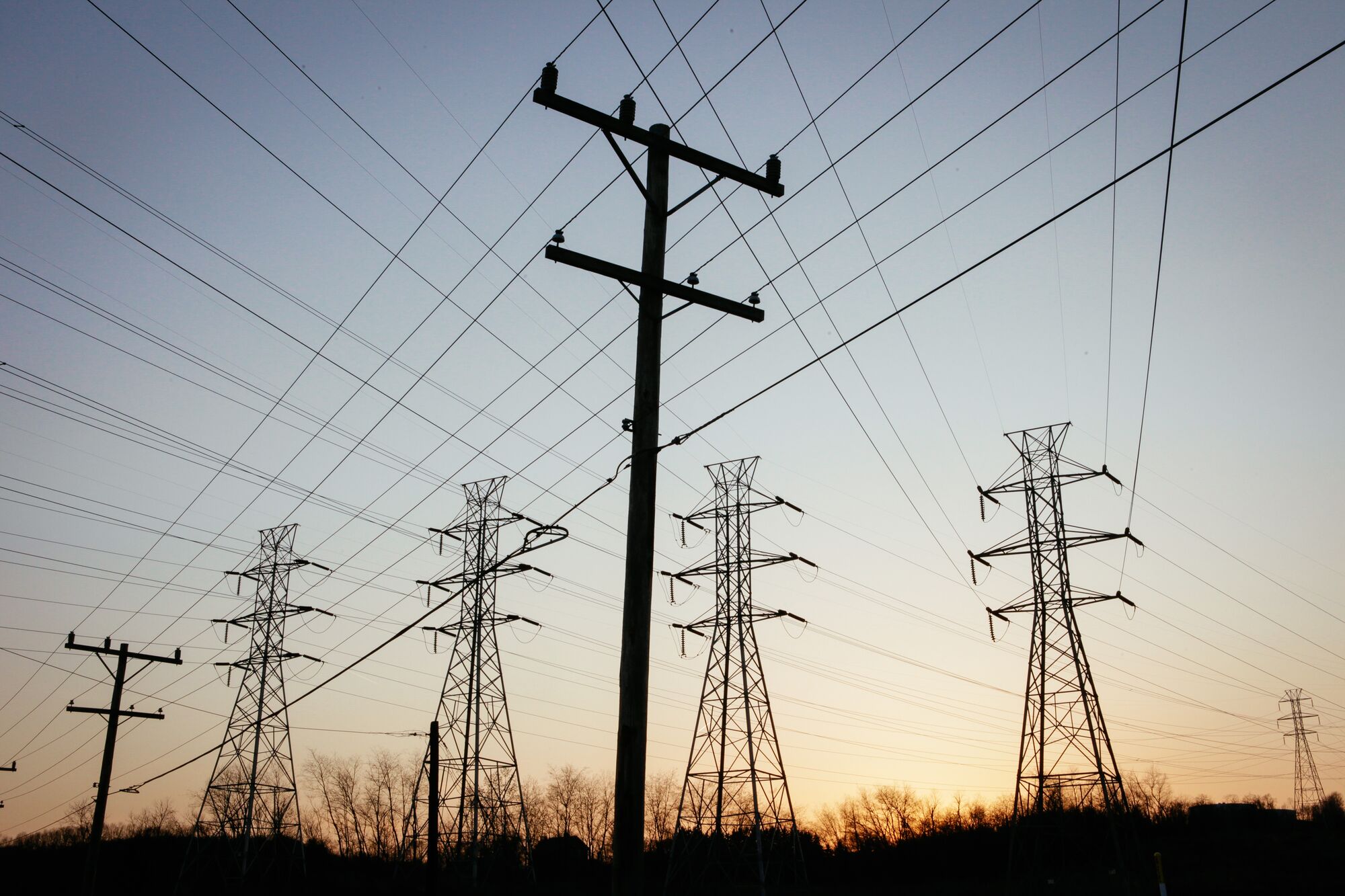 Cryptocurrency Mining Harms Communities
The climate impacts of cryptocurrency mining will be felt globally, but the operations have disproportionate and damaging impacts on local communities, in addition to generating enormous quantities of waste.
Local Air Pollution
Cryptocurrency mining that relies on fossil fuel combustion for energy generation increases all of the air pollution impacts of the underlying combustion method.
For coal combustion, this means fine particles, sulfur dioxide, nitrogen oxides, and air toxics;
For gas, the biggest air pollution impact is typically nitrogen oxides.
Air pollution is one of the biggest environmental threats to health. Air pollution exposure, especially to particulate matter, is estimated to cause 7 million premature global deaths annually.
Noise Pollution
Bitcoin mining often results in disturbing noise, described like a 24/7 helicopter, heard in neighboring communities
In Elk County, residents and businesses filed formal complaints regarding the noise pollution, due to its harms to residents and animals.
Water Usage and Thermal Pollution
Many cryptocurrency mining operations use massive amounts of water to power and/or cool their operations, often discharging hot water into local bodies of water.
This thermal pollution endangers health and wildlife habitability, including by increasing the potential for harmful algal blooms, fish deaths, biodiversity loss and migration, oxygen depletion, direct thermal shock, and changes in dissolved oxygen.
Pennsylvania Taxpayers are Subsidizing Cryptomining
Pennsylvania's tax code, as it currently stands, incentivizes cryptomining companies to start their operations here. Coal-fired plants are closing down across the country because they simply cannot compete with cheaper forms of energy. The only reason cryptomining companies, like Stronghold, see burning waste coal as a viable option is because of various subsidies offered by the state of Pennsylvania.
But the tides may be turning in Pennsylvania. In early May of 2023, the Pennsylvania House of Representatives held a public hearing on cryptomining, local pollution, and climate change. Earthjustice and other Pennsylvania environmental groups raised concerns about the industry's reliance on fossil-fuels and its environmental impact on air quality, and offered potential legislative solutions for Pennsylvania lawmakers to consider.
Using state resources to invest in the growth of proof-of-work cryptomining is a dangerous investment, and one that threatens the health of all Pennsylvanians. It's a good thing that Pennsylvania lawmakers are taking action to limit the environmental impact of the crypto industry here. We have a responsibility to our citizens and our climate to act before it's too late.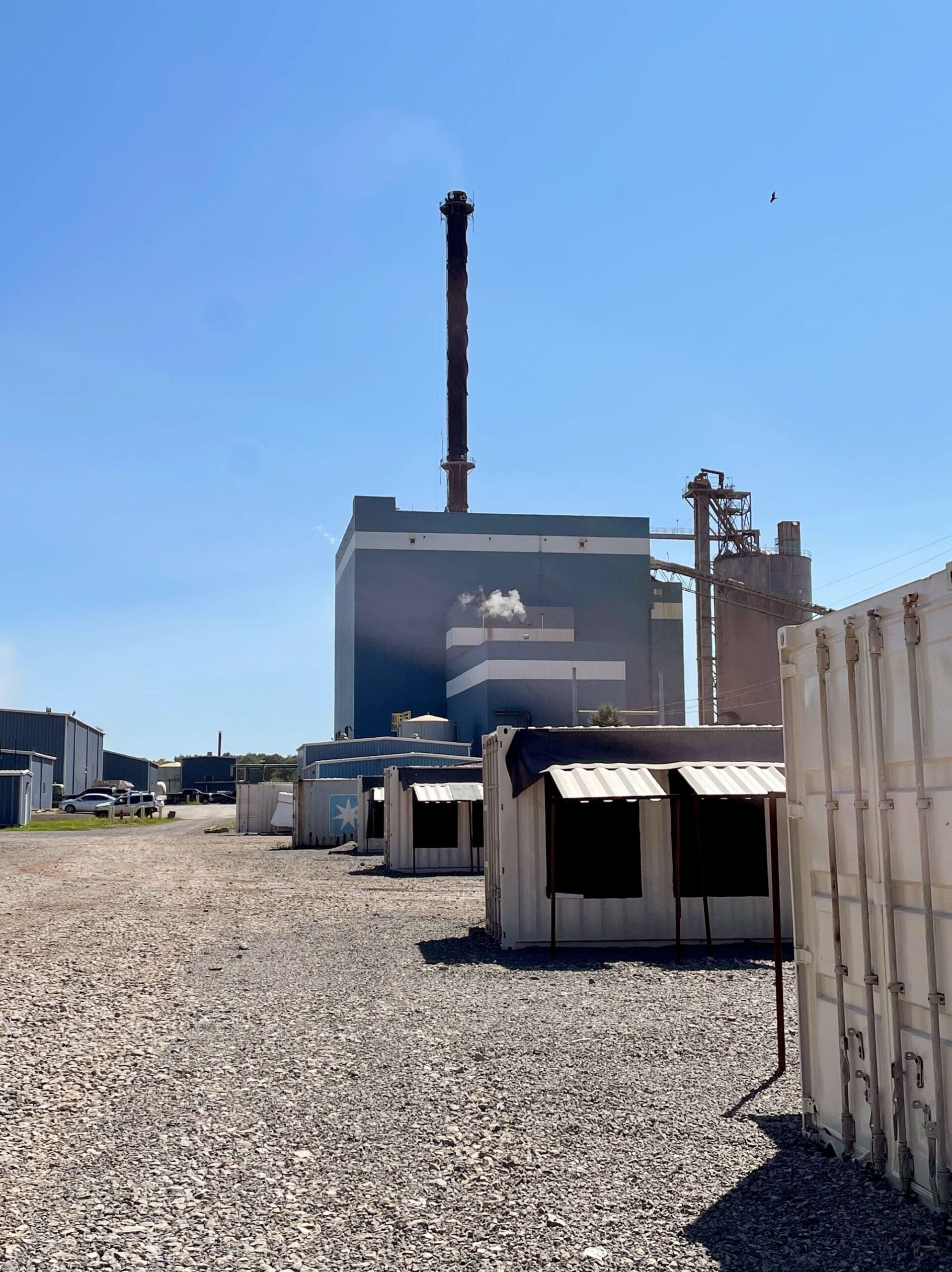 The massive energy consumption of proof-of-work cryptocurrency mining threatens to undermine decades of progress towards achieving climate goals, and threatens grids, utilities, communities, and ratepayers. Regulators and policymakers must take steps to reduce the harms of cryptocurrency mining. Learn more on cryptocurrency.
Earthjustice's Clean Energy Program uses the power of the law and the strength of partnership to accelerate the transition to 100% clean energy.