Take Action
Jul. 14, 2021
Why Are Fossil Fuel Pipelines Bad for Our Climate and Communities?
The threat from pipelines may be big, but it is solvable.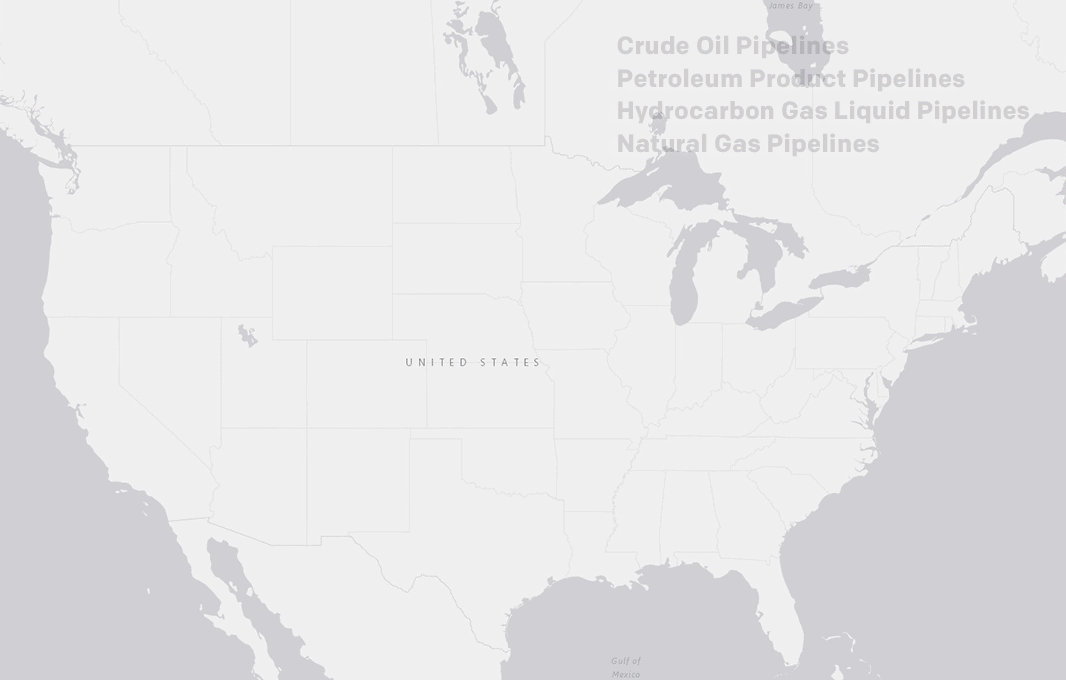 U.S. Energy Information Administration
Over 2.6 million miles of oil and gas pipelines crisscross the country. Drawn on a map, they resemble the intricate cracks of a broken pane of glass, building on each other with increasing complexity as they spread in every direction.
In the physical world, however, these pipelines traverse millions of acres of plains, desert, forests, and mountains.
Pipelines run through lakes, rivers, aquifers, and waterways, endangering the ecosystems and communities in their paths and fueling the climate crisis.
Earthjustice has spent decades challenging pipelines as a legal partner for communities whose right to clean air, safe drinking water, and unspoiled lands are being denied by the harmful excesses of the fossil fuel industry — and together, we are growing stronger.
Pipelines are key battlefronts in the fight for our climate future.
With every lawsuit filed, communities across the country are building a larger case to stem the flow of fossil fuels.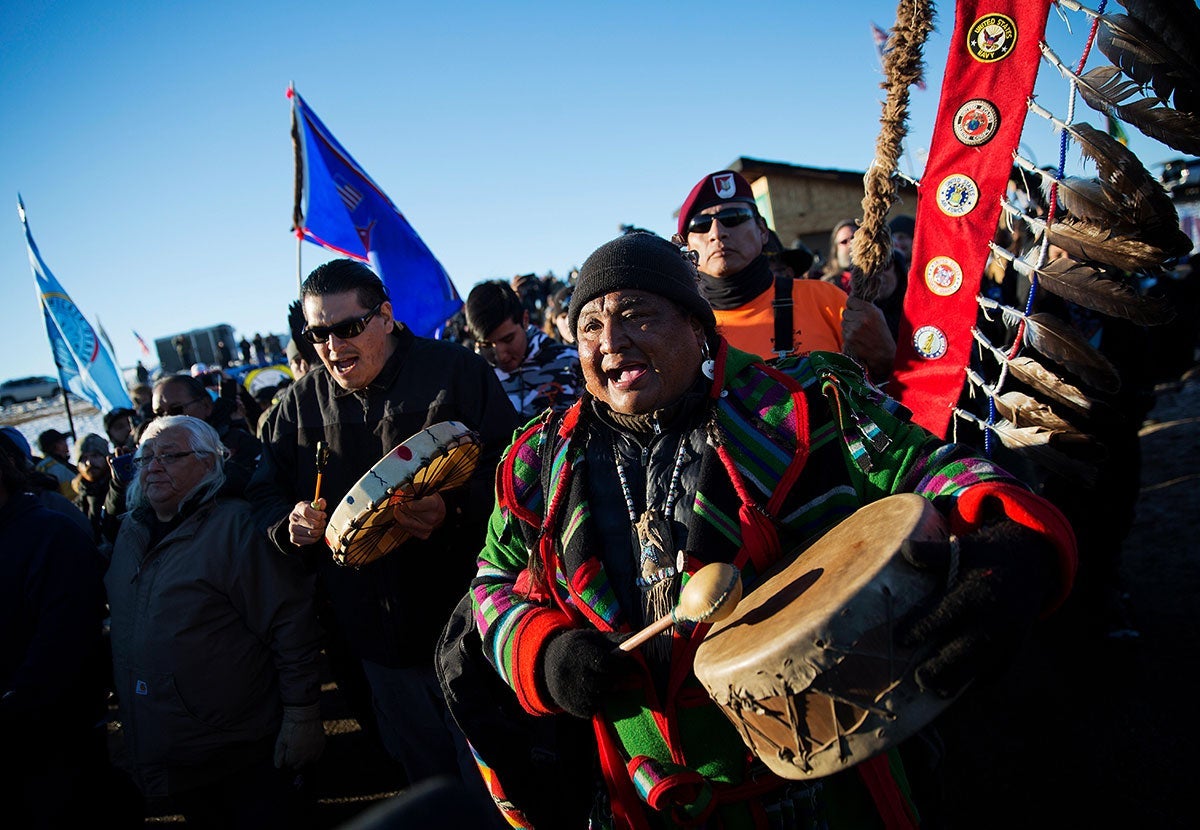 David Goldman / AP Photo
Below are some of the most recent developments in these battles. While each case presents challenges that are unique to the region and the needs of the local communities, together they represent a critical step for environmental justice and our nation's shift toward clean energy.
Dakota Access Pipeline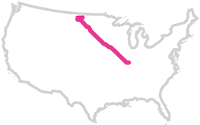 Five years after the first spirit camps rose on Standing Rock, the fight to shut down the Dakota Access Pipeline has become a nationwide movement, with Indian Country and water protectors across the globe uniting against a destructive status quo.
The Standing Rock Sioux, represented by Earthjustice, and other tribes pursued an injunction to cease operation of the pipeline. In April 2021, the Biden administration decided to allow the oil to continue flowing while the government conducts a court-ordered environmental review.
Line 5 Pipeline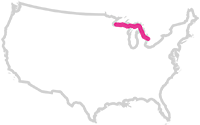 In November 2020, Michigan governor Gretchen Whitmer revoked the easement for the Line 5 pipeline under the Straits of Mackinac, a waterway that connects Lake Michigan and Lake Huron, based on the risk that continued operation of the pipeline poses to the Great Lakes.
Enbridge is resisting the governor's order, setting the stage for a battle in court with the state. The company now seeks permits to construct a tunnel under the Great Lakes to house a replacement segment of the Line 5 pipeline.
Bay Mills Indian Community, represented by Earthjustice, along with other tribes and environmental groups, are fighting the outstanding state and federal permit applications for this project. Bay Mills has challenged a permit issued to Enbridge by the Michigan Department of Environment, Great Lakes, and Energy. Enbridge still needs permit approvals from both the Michigan Public Service Commission (MPSC) and the Army Corps of Engineers in order to proceed with Line 5.
The MPSC issued a ruling in Apr. 2021 that allowed evidence on the pipeline's emissions and resulting impacts on climate change to be considered in the commission's permitting decision.
Soon after, the Army Corps announced on Jun. 23 that it would perform an environmental impact statement on Line 5, significantly delaying construction of the replacement pipeline.
In Wisconsin, the Bad River Band of Lake Superior Chippewa — represented by Earthjustice — is challenging the environmental review of a plan by Enbridge Energy to relocate part of Line 5 where it runs through the Bad River watershed.
Line 3 Pipeline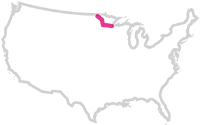 Enbridge is also attempting to construct a new tar sands Line 3 pipeline in northern Minnesota, which was approved without an environmental impact statement by the Trump administration.
Earthjustice is representing the Red Lake Band of Chippewa Indians, the White Earth Band of Ojibwe, and other groups in this legal challenge. In July 2021, Earthjustice filed an opposition that challenges the Biden administration's continued defense of the Trump administration's approval of the project without a comprehensive review of the pipeline's effects on the environment and local tribes.
Constitution Pipeline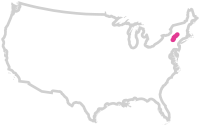 A proposed 124-mile pipeline that would have disrupted streams and wetlands across Pennsylvania and New York, the Constitution Pipeline, was scrapped in February 2020.
Earthjustice and our partners led numerous challenges to this project, which included defending the state of New York's authority to safeguard its waterways by rejecting the pipeline.
Atlantic Coast Pipeline
The Atlantic Coast Pipeline was cancelled in July 2020 by co-operators Dominion Energy and Duke Energy after a battery of lawsuits filed by environmental advocates drove up construction costs by more than $3 billion. The proposed 600-mile pipeline would have placed forests, farmlands, and waterways at risk of severe contamination.
Keystone XL Pipeline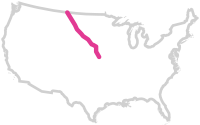 The incoming Biden administration took immediate action for our national transition to clean energy with a series of sweeping executive orders, including one to reject the cross-border permit for the proposed Keystone XL pipeline. TC Energy, the company seeking to build the pipeline, announced in June 2021 that the project was terminated.
For 15 years, the project had faced dogged opposition from a broad coalition of tribes, farmers, ranchers, and conservation groups across the Midwest.
With every lawsuit filed, communities across the country are disrupting and defeating pipeline projects, building a larger case to stem the flow of fossil fuels.
Pipelines are still a growing problem.
But this is a problem we know we can solve.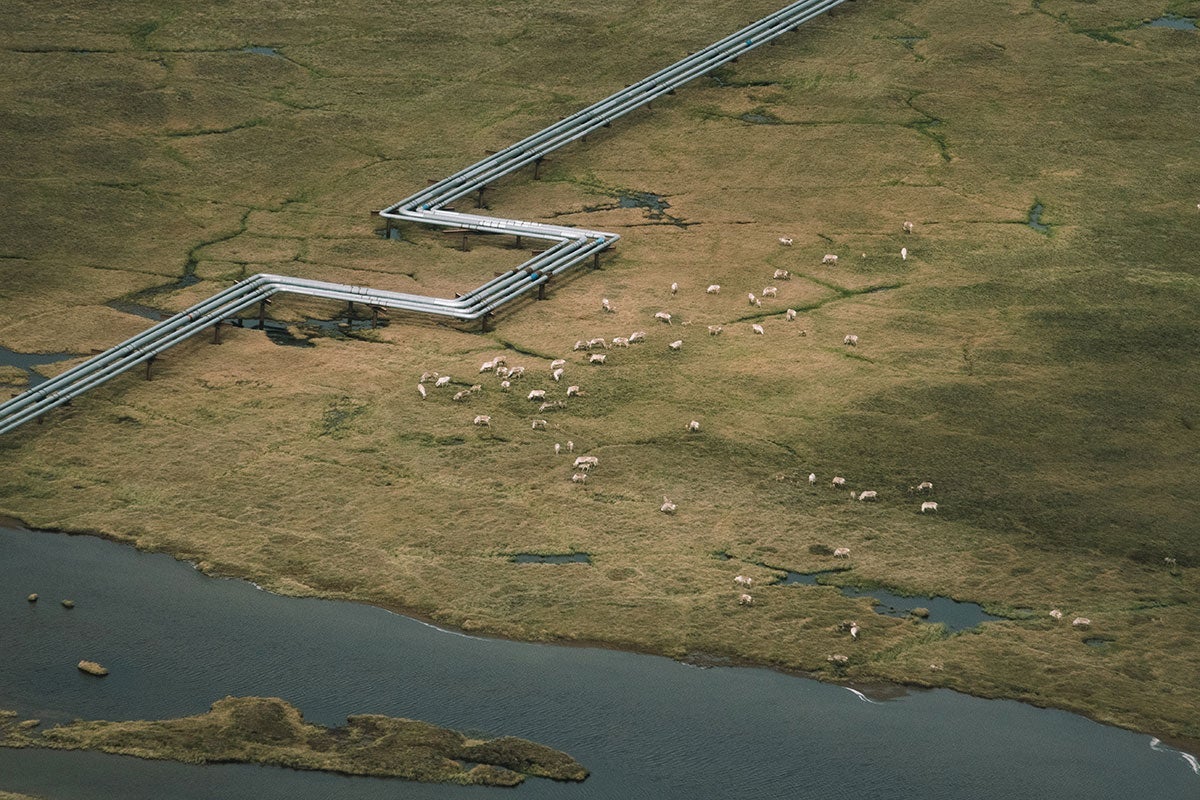 Kiliii Yuyan for Earthjustice
In the last decade alone, the industry has built tens of thousands of miles of new pipelines to carry oil and gas from North Dakota, Texas, and the Appalachian region to refineries and ports where it can be exported.
This added capacity has allowed the American fossil fuel industry to double its oil production and increase gas production by more than 60%.
The industry is also attempting to build additional pipelines to transport Canadian tar sands oil — an especially thick and environmentally harmful variety — across the border to U.S.-based refineries.
In the first half of 2020, another 9,000 miles of pipelines were built, and another 12,500 miles were approved or announced.
With every approval of a new project, the federal government locks us into decades of rising climate pollution at a time when we cannot afford any more.
But this is a problem we know we can solve.
Despite the Trump administration's attempts to rush the construction of new pipelines, both the industry and the banks they rely on for financing have been growing wary of these projects, as one after another has been defeated in court.
"The era of multi-billion-dollar investment in fossil fuel infrastructure is over," Earthjustice attorney Jan Hasselman told The New York Times in 2020. "Again and again, we see these projects failing to pass muster legally and economically in light of local opposition."
Close Section
Pipeline spills can cause irreversible environmental destruction.
Since 2001, there have been almost 700 reported incidents of serious pipeline failures.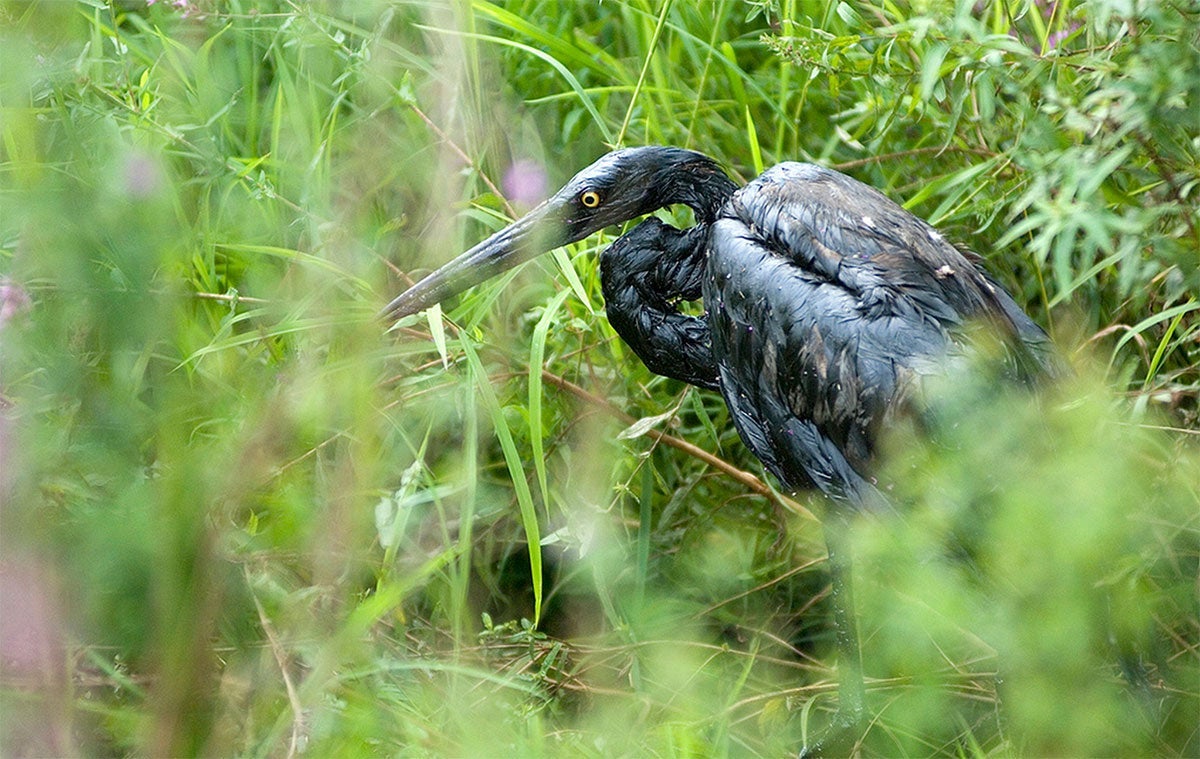 Michigan Department of Environmental Quality
Oil spills have devastated communities and ecosystems, obliterated wildlife and plants, and contaminated the drinking water of millions of households and businesses — and they happen much more often than reported.
Since 2001, there have been almost 700 reported incidents of serious pipeline failures. While thousands of oil spills happen in U.S. waters every year, only 5% were detected by pipeline sensors between 2002 and 2012.
In Louisiana, where there are enough pipelines to encircle the Earth twice, the state's Department of Environmental Quality has drastically reduced its enforcement staffing, and the compliance officers who remain continue to work with insufficient data. As a result, the Atchafalaya Basin, the largest and most precious freshwater wetlands resource in the country, is suffering from daily neglect and contamination.
Enbridge, a Calgary, Canada-based pipeline company that claims to transport 25% of North America's crude oil and 20% of gas burned in the U.S., has a long track record of pipeline spills. Among the company's environmental disasters is the largest inland oil spill in U.S. history in July 2010, when Michigan's Kalamazoo River ran black with heavy tar sands oil for months and, more than a decade later, has yet to be fully restored.
If Enbridge succeeds at rerouting its Line 5 tunnel under the Straits of Mackinac, the drinking water for 48 million people, and a place of cultural significance to the Bay Mills Indian Community, will face inevitable catastrophe. The company's proposed new Line 3 pipeline would cross the Lake Superior and Mississippi watersheds, among others — vital ecosystems that were never assessed by the Army Corps for the potential impacts of oil spills.
Close Section
Pipelines are deepening historical injustices.
Routing decisions are often proposed for places where residents lack financial wealth and political influence.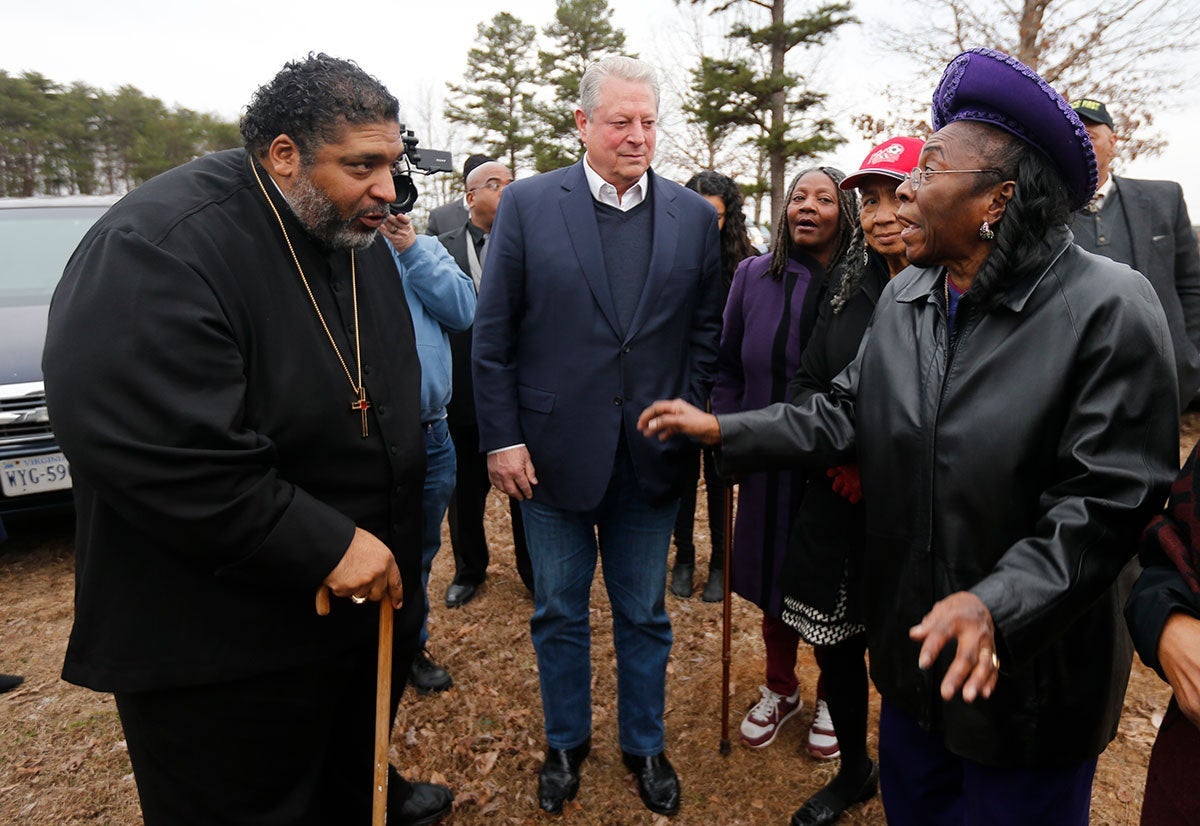 Steve Helber / AP Photo
Pipeline routing decisions can disproportionately burden Indigenous people and communities of color because they're often proposed for places where residents lack financial wealth and political influence and have been otherwise marginalized by systemic racism and White supremacy.
The highly contested Dakota Access Pipeline was originally slated to cross the Missouri River, just north of Bismarck, North Dakota, a predominantly White city. Energy Transfer Partners relocated the crossing a half-mile upstream of the Standing Rock Sioux Tribe's Reservation, one of the lowest-income communities in the U.S. A federal court found that the government illegally failed to assess the environmental justice implications of this decision.
The Atlantic Coast Pipeline, which was cancelled due to an onslaught of cost-raising litigation, faced fierce opposition from the residents of the historically Black community of Union Hill, Virginia. The project plan included a natural gas compressor station in Union Hill that would have been a constant source of toxic exhaust in the community.
The Byhalia Connection, a proposed 49-mile pipeline was canceled amid intense public pressure from environmental justice advocates. The project would have carried crude oil through historically Black communities in Memphis, Tennessee, as well as under the city's water supply and across fragile wetlands.
Close Section
Pipeline spills are extremely harmful to public health.
Toxic fallout creates serious health risks for residents and clean-up workers.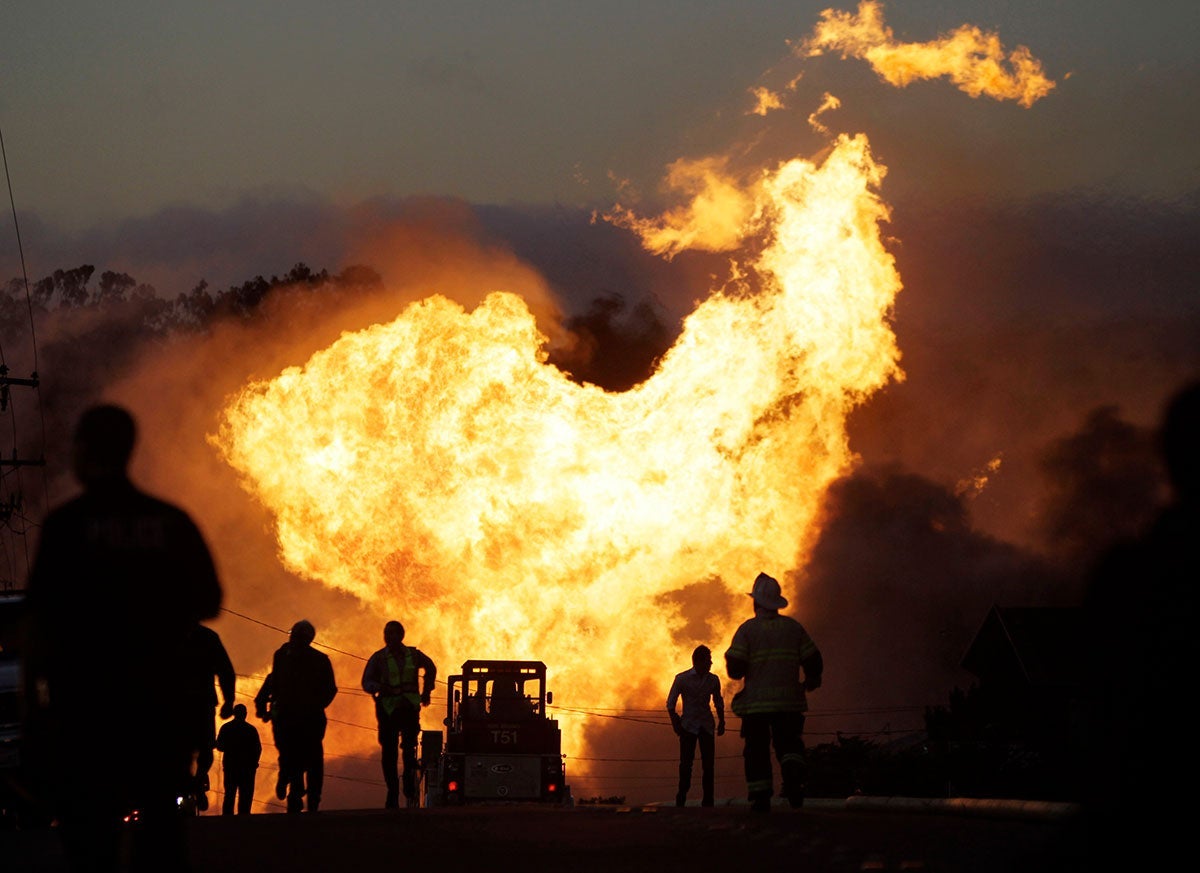 Paul Sakuma / AP Photo
When an aging pipeline fails, the toxic fallout creates serious health risks for residents and clean-up workers.
In the immediate aftermath of ExxonMobil's 2013 Pegasus pipeline spill in Mayflower, Arkansas, hundreds of residents reported migraines, extreme coughs and burning lungs, swollen eyes, diarrhea, and other health problems. Over 200,000 gallons of oil poured onto residential streets, exposing everyone in its way to the cocktail of toxic solvents used to dilute the thick Alberta tar sands so it can move through pipelines.
The public health risks of pipelines run even deeper for tribal communities. Soil and water contamination from oil spills endanger the food security of Indigenous people who depend on the natural resources where they live for their basic needs and nutrition.
Beyond the physical health harms, oil spills can be a major source of stress-related illness, as communities may experience long-term, if not permanent, disruption to their livelihoods.
Close Section
Pipelines are economic disasters waiting to happen.
Cost-benefit analyses show that pipelines
are more costly than beneficial.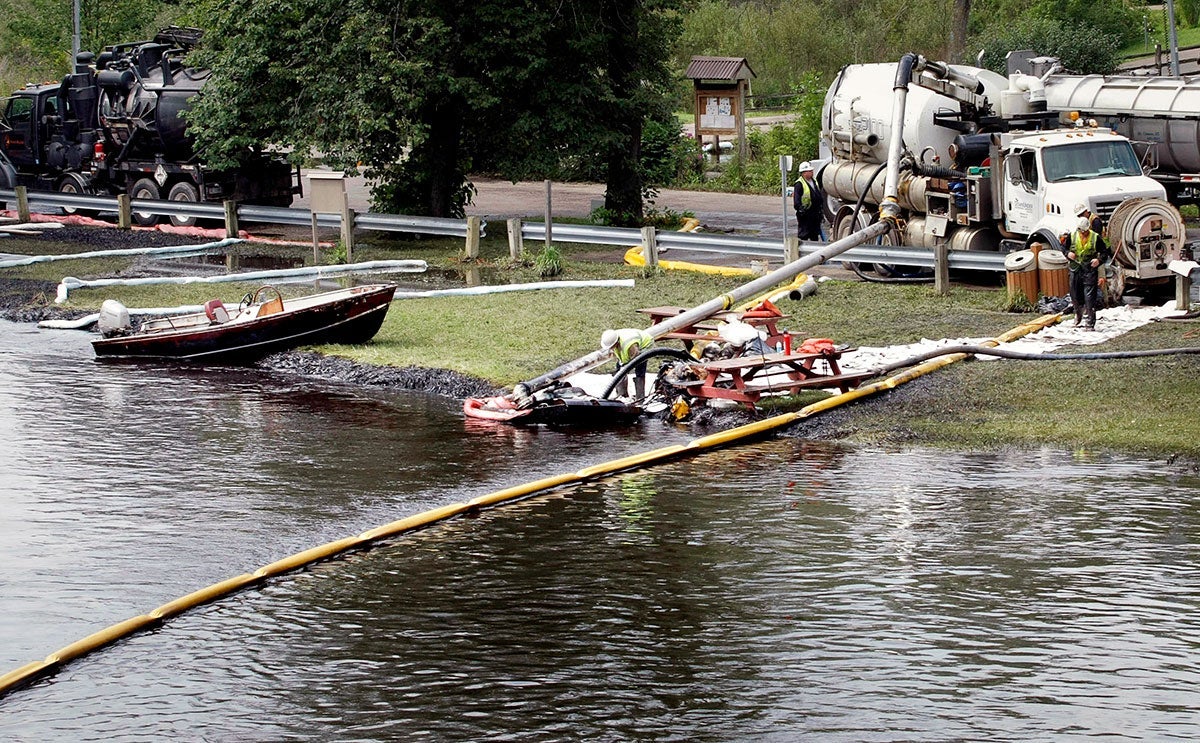 Bill Pugliano / Getty Images
The oil and gas industry claims that pipeline projects create jobs and other economic benefits for communities, but the reality is that most of those jobs are temporary construction jobs.
At the start of 2020,
clean energy jobs outnumbered fossil fuel jobs 3 to 1

.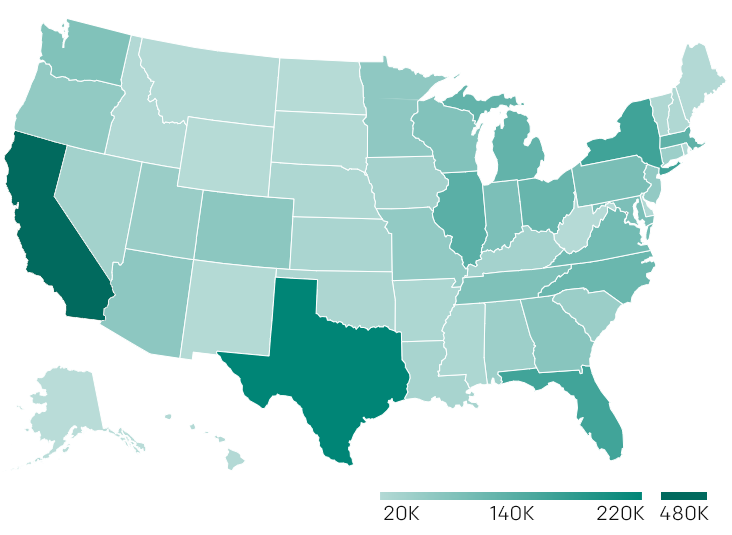 There are
3 million clean energy jobs

in all 50 states and the District of Columbia.
Jobs in energy efficiency:
ENERGY STAR and efficient lighting, high-efficiency HVAC and renewable heating & cooling
... in renewable energy:
solar, wind, geothermal, bioenergy / CHP
... in grid and storage:
clean storage, smart grid, micro-grid, other grid modernization
... in clean vehicles:
hybrid electric vehicles, plug-in hybrid vehicles, electric vehicles, hydrogen & fuel cell
The Dakota Access Pipeline created 10,000 construction jobs between 2015 and 2017. After construction was completed, only 52 people remained employed.
The Keystone XL Pipeline was estimated to create nearly 4,000 temporary construction jobs, but only 30 permanent positions.
Any accurate cost-benefit analysis will show that pipelines are more costly than beneficial, but when spills happen, the downside is exponentially worse.
For example, Enbridge's 2010 pipeline failure sent more than one million gallons of crude oil down 40 miles of the Kalamazoo River, disrupting the lives and work of hundreds of families and costing $1.2 billion to clean.
Despite these costs, oil and gas companies continue to profit from U.S. taxpayers. From 2015 to 2019, the nation's 20 largest oil and gas drilling companies saved $55.5 billion on federal taxes.
By contrast, the clean energy industry creates long-term, good-paying jobs. At the start of 2020, clean energy jobs increased for the fifth straight year, growing to more than 3.3 million workers nationwide.
While the COVID-19 pandemic has suppressed jobs growth across the entire energy sector, with renewed commitment from the federal government, the greening of major U.S. companies, and over 70% of the global economy transitioning toward net-zero emissions, clean energy will no doubt eclipse fossil fuels in our economic future.
What is Earthjustice doing to stop new pipelines from being built?
Protecting our water; closing regulatory loopholes; addressing the climate emergency;
defending Indigenous rights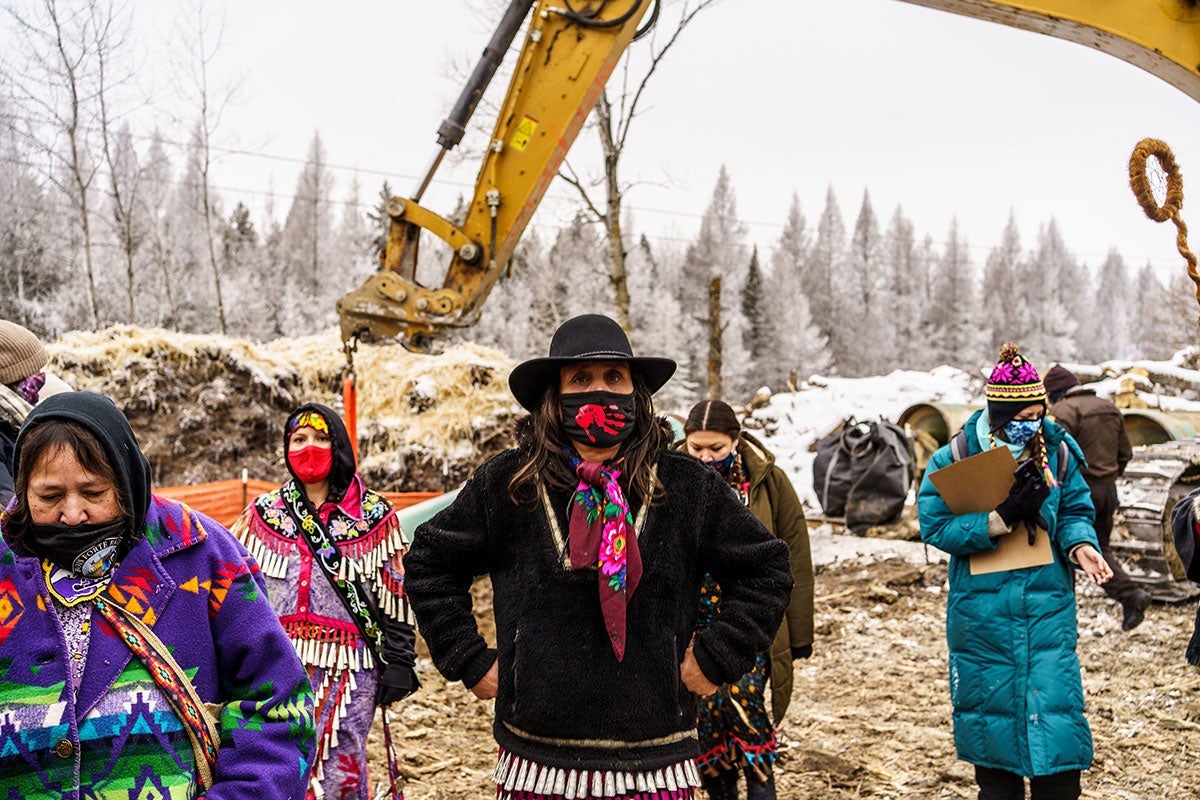 Kerem Yucel / AFP via Getty Images
The threat from pipelines may be big, but it is solvable, and we're using the law to tackle it from multiple angles:
1. Protecting Our Water
Under Section 401 of the federal Clean Water Act, states and tribes have the authority to limit or reject federal projects that degrade lakes, streams, rivers and wetlands within their borders.
Despite the Trump administration's attempts to undermine their authority, Earthjustice has helped communities across the country use this law to stop dangerous pipelines.
2. Closing Regulatory Loopholes
We're working to tighten the regulations that allow crude oil pipelines to escape environmental review.
Right now, the federal government grants pre-authorization for most oil pipelines through the Nationwide Permit System. It justifies this by only considering the impact of a pipeline at the exact point where the pipeline touches a body of water, as a standalone pinprick of impact.
We're pushing for new regulations that will force the government to consider the impact of an entire pipeline on its surrounding environment.
3. Addressing the Climate Emergency
Unlike crude oil pipelines, fracked gas pipelines undergo federal review by the Federal Energy Regulatory Commission.
We're pushing the Federal Energy Regulatory Commission to consider the broader climate impacts of these pipelines, including the downstream and upstream carbon emissions they produce, as well as their definition of when a project is "needed."
4. Defending Indigenous Rights
Despite federal laws that require input from tribal communities on projects that affect their lands and waters, the Government Accountability Office has found that there is a "lack of communication between agencies and tribes, a lack of respect for tribal sovereignty, and little accountability."
Through Earthjustice's Tribal Partnerships Program, we defend Native people's right to protect their resources and culture from extractive industries, and we elevate Indigenous voices, knowledge, and environmental practices that are crucial for stopping climate change.
What can the Biden administration do to put pipelines in the past?
Stop the Dakota Access, Line 5, and Line 3 pipelines — and more.
Evan Vucci / AP Photo
On his first day in office, President Biden signed an executive order canceling the permit for the Keystone XL pipeline, and environmental advocates are pushing the administration to take similar action to stop other pipelines, including Dakota Access, Line 5, and Line 3.
But there are other decisive actions the administration can take to stem the flow of fossil fuels, including:
canceling cross-border permits for existing oil and gas pipelines;
directing the Department of Energy to assess the climate impacts of liquefied natural gas exporting;
eliminating the nationwide permit system for fossil fuel pipelines and directing the federal government to issue only individual pipeline permits; and
before any permit is issued, requiring a federal review of the lifecycle emissions of any new project.
We also need stronger federal regulations to accelerate this progress.
There is no comprehensive federal regulatory framework for most crude oil pipelines. Rather, we have an inadequate hodgepodge of state and local requirements, and federal reviews are conducted in a piecemeal and streamlined process that focuses on parts of pipelines.
It's time to address the bigger picture.
How can you help?
Take action with us today. The threats from pipelines may be big, but they are solvable. Call on the Biden-Harris administration to take decisive action to stem the flow of fossil fuels and implement strong, comprehensive federal regulations for oil and gas pipelines.
Alex Wong / Getty Images