California Utility Commission's Carbon-Polluting Power Grab Facing Legal Scrutiny
Legal action taken to address backroom dealing and unlawful approval of Carlsbad Gas Plant
William Rostov, Earthjustice, (415) 217-2000
,
Matt Vespa, Sierra Club, (415) 310-1549
San Diego, CA
—
Earthjustice, representing Sierra Club, filed an appeal today in California's First District Court of Appeal challenging the Commission's decision to allow San Diego Gas and Electric (SDG&E) to build a controversial dirty gas plant in Carlsbad, CA. The appeal comes following an earlier finding by an Administrative Law Judge (ALJ) that the utility failed to first determine if clean energy resources were available to reduce or eliminate more carbon pollution.
Carlsbad is in northern San Diego County. San Diego and other nearby cities are all developing plans for 100% clean energy.
As a result of long-standing advocacy on the part of conservation groups, the California Public Utilities Commission (PUC) set a pathway for the shuttered San Onofre Nuclear Generating Station to be replaced by 100 percent clean energy. The Commission required SDG&E to solicit proposals that would enable clean energy providers to compete with power plant developers—both economically and environmentally.
However, SDG&E ignored bids for thousands of megawatts from clean energy companies and instead chose to give special treatment to a company who only offered to provide fossil-fuel based energy. In a controversial vote, the PUC ultimately approved the gas plant, thereby overriding the ALJ's proposed decision to allow open bidding from other energy sources.
"It's times like these when you need judicial review to ensure that PUCs not only comply with the law, but also make the best decisions in the interest of the people," Earthjustice attorney Will Rostov said. "The PUC should not be able to get away with contradicting its own clean energy objectives. We are going to court because the ALJ got it right, the Commission definitely did not."
Affected residents continue to protest the proposed plant because it is out of line with San Diego's commitment to clean energy. San Diego and other cities in the region are all developing plans for 100 percent clean energy. This project, which would emit over 840,000 tons of new carbon per year, is a huge slap in the face to these efforts and stands in stark contrast to San Onofre's zero carbon emissions.
Instead of allowing the region to fall back to fossil fuels, Earthjustice and Sierra Club are pushing to replace old facilities with clean energy.
"We need to do everything we can to limit global warming to protect my generation's future," said Damin Curtis, a Carlsbad resident, college student, and Sierra Club volunteer. "Cities across the region are moving toward clean energy, but building this plant moves us backwards. It's expensive, dirty, and unnecessary. The PUC should make every feasible clean energy option available or at least allow them to bid on the project before giving into corporate interests that would worsen carbon pollution. In approving this carbon-spewing power plant, they're failing my generation."
Allowing this new proposal to move forward unchecked could set a dangerous precedent that could lock in more carbon pollution for decades and undermine California's climate targets. According to the California Air Resources Board, greenhouse gas emissions rose in 2012 for the first time since 2008 because of increased reliance on gas plants after San Onofre closed.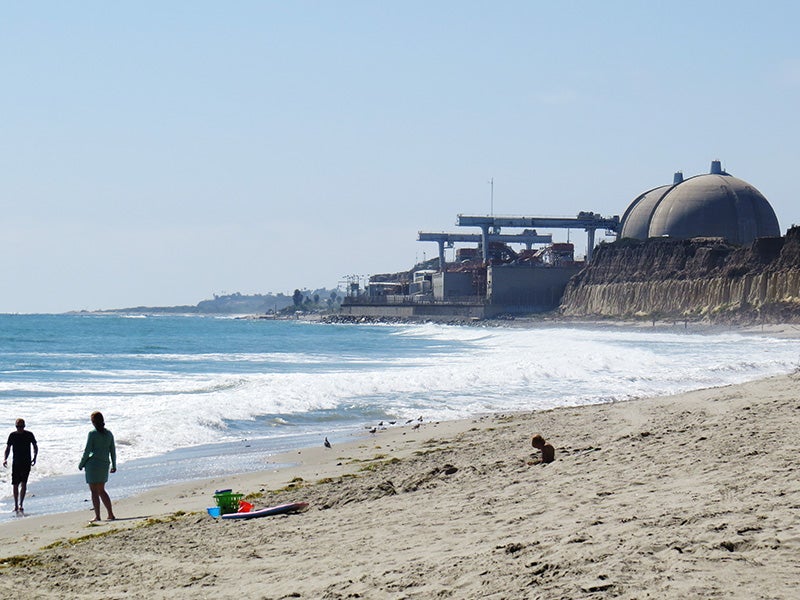 Earthjustice is the premier nonprofit environmental law organization. We wield the power of law and the strength of partnership to protect people's health, to preserve magnificent places and wildlife, to advance clean energy, and to combat climate change. We are here because the earth needs a good lawyer.