Victory for the Arctic and Atlantic Oceans
Victory
—
Earthjustice celebrates President Obama's decision to permanently protect most of the Arctic Ocean and important parts of the Atlantic from offshore drilling
Washington, D.C.
—
Today, President Barack Obama announced that he is withdrawing most of the Arctic Ocean and important areas in the Atlantic permanently from future oil and gas leasing under the Outer Continental Shelf Lands Act. Scientists, environmental leaders and hundreds of thousands of citizens across the country had urged the president to take action to protect critical habitat from oil spills, to aid the transition to a clean energy future and to help the United States meet the carbon reduction goals necessary to avert the worst effects of global climate change. The move is widely supported—a recent poll showed that nearly 60 percent of Americans support permanent protection of the Arctic and Atlantic oceans from oil and gas drilling.
Photo Essay Frozen Treasure: Defending The Arctic

Paul Nicklen / National Geographic Creative
See photos
Statement from Earthjustice President Trip Van Noppen:
"We applaud President Obama's actions today, which will permanently protect most of the Arctic Ocean and important parts of the Atlantic from expanded offshore drilling. As President Obama said at a May gathering with the leaders of five Nordic nations in Washington, D.C., 'We have a moral obligation—to this and future generations—to confront the reality of climate change and to protect our planet, including our beautiful Arctic.'
"Today's action will help us live up to that obligation and offer important protection for ocean ecosystems and wildlife. This move is especially important as a new administration hostile to the scientific consensus about climate change—and eager to open federal lands and waters to more drilling—prepares to take power.  
"During his two terms, President Obama has worked to guarantee that the United States led the battle against climate change. Today, he greatly enhanced his legacy in that fight and substantially advanced protection for our threatened ocean ecosystems by permanently taking offshore drilling off the table in most of the Arctic Ocean and important parts of the Atlantic. We thank him for this courageous and farsighted action."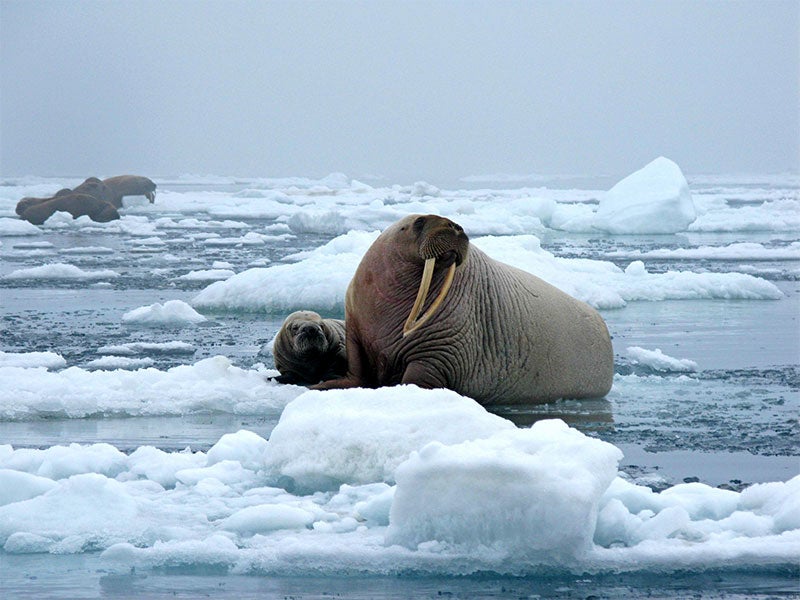 Earthjustice is the premier nonprofit environmental law organization. We wield the power of law and the strength of partnership to protect people's health, to preserve magnificent places and wildlife, to advance clean energy, and to combat climate change. We are here because the earth needs a good lawyer.