Earthjustice Sues Kentucky Agency To Compel Release of Documents Related to Pollution at E.W. Brown Generating Station
Kentucky Energy and Environment Cabinet has been withholding documents for nearly a year
Frankfort, KY
—
Public interest law organization Earthjustice filed a lawsuit against the Kentucky Energy and Environment Cabinet in Franklin Circuit Court today. The suit seeks a court order compelling the Cabinet to release public records that it has withheld over the past year concerning Kentucky Utility's E.W. Brown Generating Station near Harrodsburg that is leaking toxic coal ash waste into Herrington Lake. To date, the Cabinet has refused to release more than 180 requested records without explanation.
The E.W. Brown plant's toxic discharges into Herrington Lake first came to light through previous records requests filed by Earthjustice. In July of 2017, Earthjustice filed a federal lawsuit on behalf of Kentucky Waterways Alliance and Sierra Club seeking cleanup of the pollution. The case is currently on appeal. Herrington Lake is popular for boating, fishing, and swimming, and supplies drinking water for tens of thousands of people.
Dangerous pollutants, including selenium, arsenic, and boron, are leaching out of the coal ash impoundments at E.W. Brown and into groundwater that flows into Herrington Lake and connected waterways. Testing by the Division of Water found that 9 out of 10 fish collected near the E.W. Brown plant had selenium levels exceeding Kentucky water standards. A peer-reviewed study sponsored by Earthjustice identified high rates of fish bearing spinal and craniofacial deformities associated with exposure to selenium. Deformities of this type are associated with elevated levels of mortality in young fish. Yet the Cabinet continues to impede the public's access to documents concerning the contamination in Herrington Lake.
"The Kentucky Energy and Environment Cabinet willfully violated the law when it withheld the documents we requested without explanation," said Earthjustice Attorney Benjamin Locke. "The purpose of the Kentucky Open Records Act is to create transparency in the government. Concerned citizens have the right to know what is going on in their backyards and what the government is up to when the health of their families and their lake is at stake. The situation in Herrington Lake is too serious for the Cabinet to withhold vital information about ongoing pollution."
Read the Earthjustice Blog: We're Fighting to Keep Coal out of a Kentucky Lake.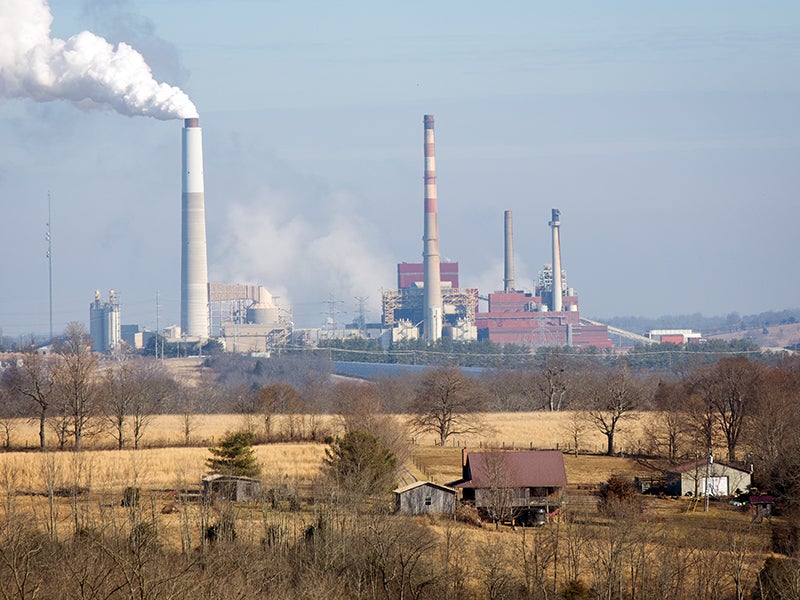 Earthjustice is the premier nonprofit environmental law organization. We wield the power of law and the strength of partnership to protect people's health, to preserve magnificent places and wildlife, to advance clean energy, and to combat climate change. We are here because the earth needs a good lawyer.