Millions of Dollars of Investments Secured for Environmental Justice Communities in Sierra Club and DTE Energy Agreement
Detroit-area coal plants slated for retirement while communities burdened by years of air pollution to receive funding for electric buses and other environmental projects
Detroit, MI
—
Sierra Club filed in federal court a settlement agreement today, committing DTE Energy to enforceable retirement dates for three coal-fired power plants in southeast Michigan, and to fund electric buses and community based environmental projects in River Rouge, Ecorse, and the 48217 zip code. Last week, the U.S. Department of Justice submitted to the same federal court a consent decree that, if approved by the court, would settle a Clean Air Act enforcement action initially filed in 2010 that alleged violations at a number of DTE coal plants. Sierra Club, represented by Earthjustice, is a party to that enforcement action and a signatory to that consent decree.
"We are proud to announce this historic settlement agreement, delivering cleaner air to Michigan's most disproportionately polluted communities," said Rhonda Anderson, Regional Organizing Manager and Longtime Environmental Justice Leader for the Sierra Club. "Scientists recently confirmed that exposure to air pollution from coal plants decreases the chance of survival once contracting Coronavirus, exacerbating the already dire threats facing communities in environmental injustice hotspots. Amidst the COVID-19 pandemic, this settlement agreement couldn't have come at a more crucial time for Michigan communities."
Under the separate Sierra Club agreement with DTE Energy, the River Rouge, St. Clair, and Trenton Channel coal-fired power plants will retire by Dec. 31, 2022. Combined, these three plants annually emit more than seven million tons of climate polluting carbon dioxide, 22,000 tons of harmful sulfur dioxide, and 8,000 tons of smog-causing nitrogen oxides. Additionally, DTE will invest $5.5 million in replacing aging school and municipal transit buses with electric buses and related electrification infrastructure. The utility will also fund $2 million in community environmental projects proposed by a to-be-formed, five member Community Environmental Action Committee that will include three community members from River Rouge, Ecorse, and/or the 48217 zip code. Lastly, DTE will fund at least one energy efficiency or energy reduction project at the Kemeny Recreation Center in the 48217 community.
"These coal plants are expensive and polluting, and it is time to phase them out," said Shannon Fisk, Earthjustice Managing Attorney who litigated the matter on behalf of Sierra Club. "DTE's agreement to retire these plants and fund projects to benefit the frontline communities that have borne the brunt of the pollution from their operation is a step toward correcting decades of environmental injustices. It is critical that DTE also ramps up clean energy investments to replace these plants, and provide a just economic transition for the employees and communities that have relied on these plants for the past forty years."
The retiring coal plants lack modern pollution controls and are located in areas of Michigan that the U.S. Environmental Protection Agency has designated as "failing to meet federal air quality standards" for sulfur dioxide. Several frontline communities near these plants have a long history of enduring the impacts of heavy industrial pollution.
"We want to thank the EPA and the Sierra Club for working with us. This action by all parties will further improve the quality of life for residents of Wayne County," said Skiles Boyd, Vice President Environmental DTE Energy.
Read the motion and memorandum.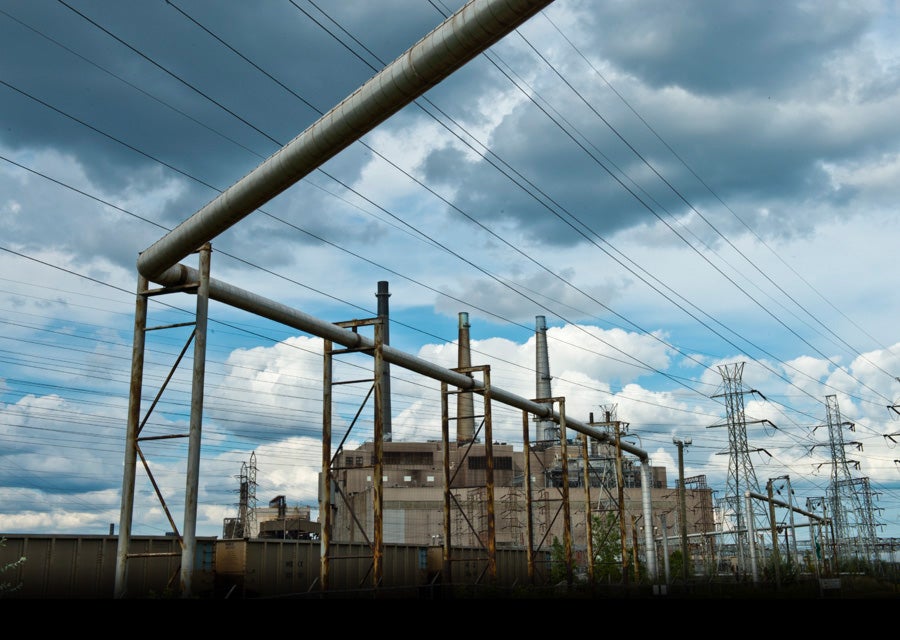 Earthjustice is the premier nonprofit environmental law organization. We wield the power of law and the strength of partnership to protect people's health, to preserve magnificent places and wildlife, to advance clean energy, and to combat climate change. We are here because the earth needs a good lawyer.