50 for 50: Level up Your Environmental Advocacy With Earthjustice Today
If there's anything we've learned over the last 50 years, it's that your voice matters.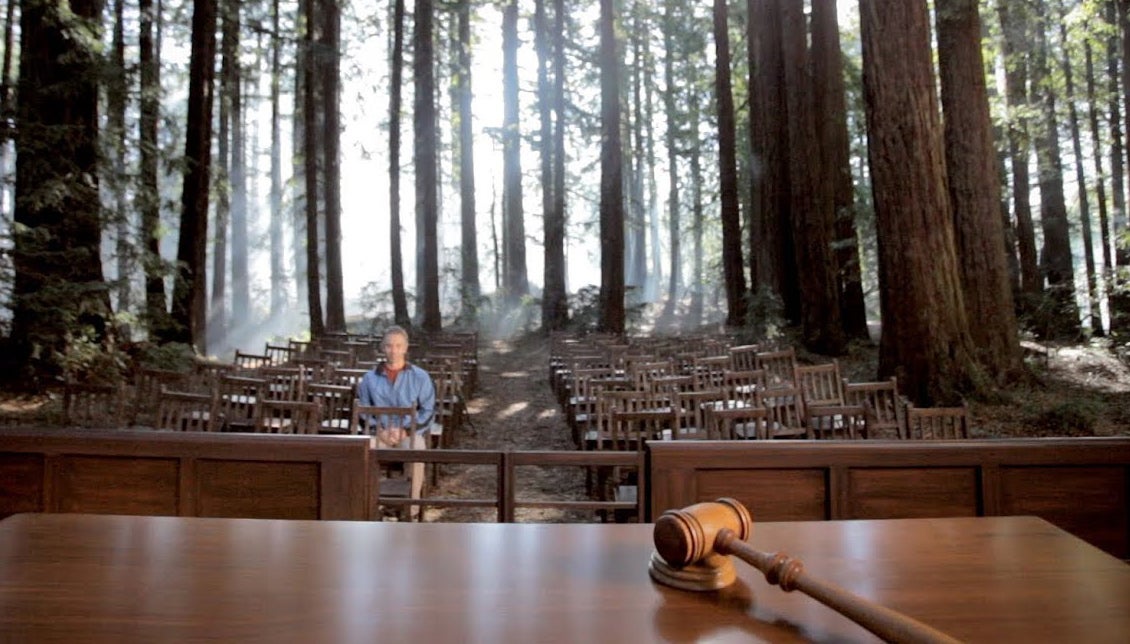 On Earthjustice's 50th anniversary, we are as determined as ever to fight for the planet and the people. With the climate crisis predicted to grow more intense, it's never been more urgent to get involved in environmental protection efforts, from our neighborhoods to the national stage.
The law is one of our strongest defenses against industries and interests that would ruin lands, waters, and communities for profit. But for real environmental progress, we need community power on our side. That's where you come in.
Read our explainers on key environmental issues, then use your voice on a range of policy efforts. Below, you'll also find short films and articles about the people, places, and wildlife we're fighting for in the courts.
We hope this collection highlights the importance of this work and the part you can play in the movement toward a just and sustainable future.
---
7 explainers to level up your advocacy
Get to Know 'The People's Environmental Law'
The National Environmental Policy Act helps communities protect themselves from dangerous, rushed or poorly planned federal projects. Know it to defend it. Read more.
How Climate Change is Fueling Extreme Weather
Across the globe, extreme weather is becoming the new normal due to climate change. Read more.
Why Are Fossil Fuel Pipelines Bad for the Climate and Our Communities?
Over two million miles of oil and gas pipelines crisscross the country, endangering the waters, lands, and the global climate. Read more.
How Big Oil is Using Toxic Chemicals as a Lifeline
The fossil fuel industry is dying, but Big Oil refuses to go quietly. Now they're doubling down with toxic petrochemicals, no matter how many lives it costs. Read more.
Why We Need the Tongass National Forest to Solve the Climate Crisis
Earthjustice is making huge progress in a decades-long fight to protect this ancient forest, one of our greatest natural defenses against climate change. Read more.
How Electric Vehicles Are Saving Lives
Electric transit and trucks are a powerful climate solution, with the ability to reduce harmful emissions for everyone, not just the privileged few. Read more.
What is the Biodiversity Crisis?
Half of all plant and animal species may face extinction by the end of this century. Here's how we can save them. Read more.
---
10 short films about the people and places behind our court battles
---
From eagles and otters to whales and wolverines, here are just a few of the wildlife wonders Earthjustice lawsuits have saved by defending the Endangered Species Act, one of the most successful conservation laws of all time. Read more.
---
Our national monuments are unique landscapes and marine ecosystems with immense cultural, scientific, and ecological value. Learn about the monuments we're fighting for, and how you can help ensure they're preserved. Read more.
---
5 stories that bring environmental racism into focus
Louisiana's 'Cancer Alley' Is Standing Up to Big Oil
An community along the Mississippi River is uniting against the fossil fuel industry's next big play. Read more.
The Ironbound Demands Answers After Pink Smoke Rises Over Their Community
This New Jersey community is taking on the trash incinerator that was caught burning toxic chemicals in their neighborhood. Read more.
This Michigan Community Stopped Donald Trump's Environmental Power Grab
Decades of industrial pollution turned a once thriving Detroit-area town into a public health nightmare, but the community never gave up their fight for justice. Read more.
Tired of Backyard Sewage, a Community Demands Their Basic Human Right
One million U.S. residents lack access to basic sanitation infrastructure. The residents of this Alabama town are tired of being criminalized for it. Read more.
An Infamously Dirty River Is Coming Back to Life Thanks to Community Activism
D.C.'s Anacostia River is recovering from a legacy of pollution after decades of legal action waged by this historically Black community. Read more.
---
7 stories that show climate action starts where we live
Florida's Waters are Rising, But So Are Its People
As sea levels continue to rise, a Florida community is rallying around climate resilience strategies in a void of federal leadership. Read more.
What It's Like to Be Boxed in by Amazon Warehouses
Warehouse workers and their communities are demanding workplace and environmental protections from companies like Amazon that are drastically altering local environments. Read more.
Young People Don't Need a Degree to Fight for Their Future
Activist Mishka Banuri shares the story of how a youth movement convinced Utah's conservative statehouse to acknowledge the threat of climate change. Read more.
We Have to Believe We Can Change the World Drastically
Puerto Rican climate activist Isabel Valentín believes in the power of protest to force our political leaders to confront systemic injustices. Read more.
It's Time to Say Goodbye to Household Gas
Smart technology and environmental policy are making a future where anyone can live in a home free of gas pollutants more than a green dream. Read more.
She Grew Up in the Amazon, and Now She's Fighting for Its Life
Former Brazilian senator Marina Silva discusses the urgent need for climate solutions after unprecedented wildfires swept through the Amazon rainforest. Read more.
None of Us Can Go it Alone if We Want to Make Big Change Possible
Activist Marcela Mulholland recounts her journey through climate grief to find solace and solidarity with a new generation changemakers. Read more.
---
One-stop hub to take action with Earthjustice
Judges and lawmakers are hearing from Earthjustice in courtrooms and policy arenas. Everywhere else, they need to hear from you. Visit our action center or get started with some of the big opportunities below.