Deep-Dives: Eight Earthjustice Longreads You Can't Miss
Dive into the deep end with these long-form features on Earthjustice's most groundbreaking casework.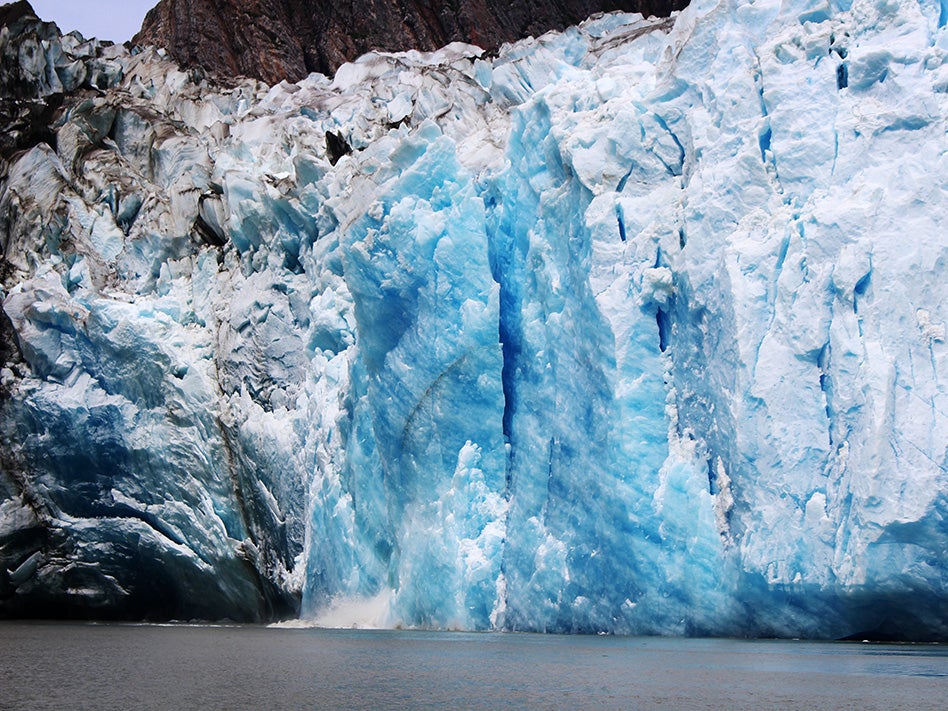 As 2016 comes to a close, Earthjustice is looking ahead to new casework and new courtroom battles to protect wild lands, improve the health of communities across the U.S. and transition our country away from dirty fossil fuels.
But as we prepare for our 2017 docket, let's not forget the biggest stories of the past year. Earthjustice has had a hand in events across the environmental landscape, from the battle to protect Australia's Galilee Basin from coal mining to the fight to protect Standing Rock Sioux tribal lands from the Dakota Access pipeline.
Don't miss these in-depth stories from the frontlines of the environmental movement:
1. Undermined
Deep in the arid region of northeastern Australia known as the Galilee Basin lies the homeland of the Wangan and Jagalingou—peoples who have lived in this area for tens of thousands of years. Now, a massive coal mine could destroy the land they hold sacred, and the required expansion of a coal-shipping terminal to send the coal abroad could spell disaster for the Great Barrier Reef.
2. Standing with the Standing Rock Sioux against the Dakota Access Pipeline
On the banks of the Missouri River, the Standing Rock Sioux tribe planted a seed that has grown into one of the greatest human rights demonstrations of the 21st century. The Dakota Access Company has planned a major crude-oil pipeline that would pass under the river at Lake Oahe, just a half mile upstream from the tribe's reservation boundary, where a spill would be culturally and economically catastrophic. This in-depth Q&A takes readers through the fight step by step, from the start of the tribe's lawsuit to protect their resources to the U.S. Army Corps of Engineers' December 4 decision to deny Dakota Access essential permissions for the pipeline to cross the Missouri.
3. Watching the Rails: One Community's Quest for Safety
Trains carrying flammable crude oil barrel past the Ezra Prentice Homes in Albany, New York. They come dangerously close to sidewalks, parks and houses where young children play and where families have built their futures. But the tight-knit, primarily African American community at Ezra Prentice is not to be trifled with. Faced with this deadly threat, they've banded together to take on the Fortune 500 company responsible. And they are winning. (Leer en Español) 
4. Little Lobbyists for Big Change
These kids may be young, but they mean business. Follow the Hyperbolics, a team of intrepid elementary and middle school scientists, as they visit the nation's capital to urge the EPA and Congress to ban neurotoxic lead in car wheel weights—the small metal bars that mechanics use to balance your tires.
5. Ten Thoughts on a Once-in-a-Lifetime Trip to Alaska
See through the eyes of Abigail Dillen, Earthjustice's Vice President of Litigation for Climate and Energy, as she accompanies Marie Claire's Nina Garcia on an eye-opening voyage through the frozen wonderland of Alaska. Her journal-style narrative describes magnificent ice caves, breaching humpback whales and the catastrophic calving of a glacier. (Leer en Español) 
6. Damned Lies and Dirty Coal
When West Oakland residents learned that a local developer had quietly cut a deal to bring trainloads of climate-disrupting coal to their neighborhood for export to the rest of the world, opposition quickly coalesced. See how faith leaders, politicians, environmentalists and labor organizers came together to successfully defeat this antiquated idea for their modern city's waterfront.
7. A Long, Dangerous Swim
The Columbia and Snake rivers in the Pacific Northwest once hosted the world's greatest wild salmon runs, with up to 16 million fish spawning there each year. Today they are part of the most heavily dammed river system on Earth, and salmon there struggle for survival. Removing four massive dams on the lower Snake River would mean a huge step toward salmon recovery, paving the way for one of the largest river restorations in U.S. history. 
8. Righting Civil Wrongs
Low-income communities of color have been waiting years—sometimes decades—for the EPA to take a stand against environmental racism. From a massive landfill built in the center of a historically African American neighborhood in Alabama to factory-scale pig farms that contaminate low-income communities in North Carolina, Earthjustice is working to hold the government agency accountable for ignoring cases of discrimination nationwide. (Leer en Español)  
From 2015–2017, Caeleigh MacNeil was part of the Editorial team at Headquarters in San Francisco. She is a graduate of Duke University, where she studied English, journalism and environmental science.