An overburdened community unites against Big Oil's next big play.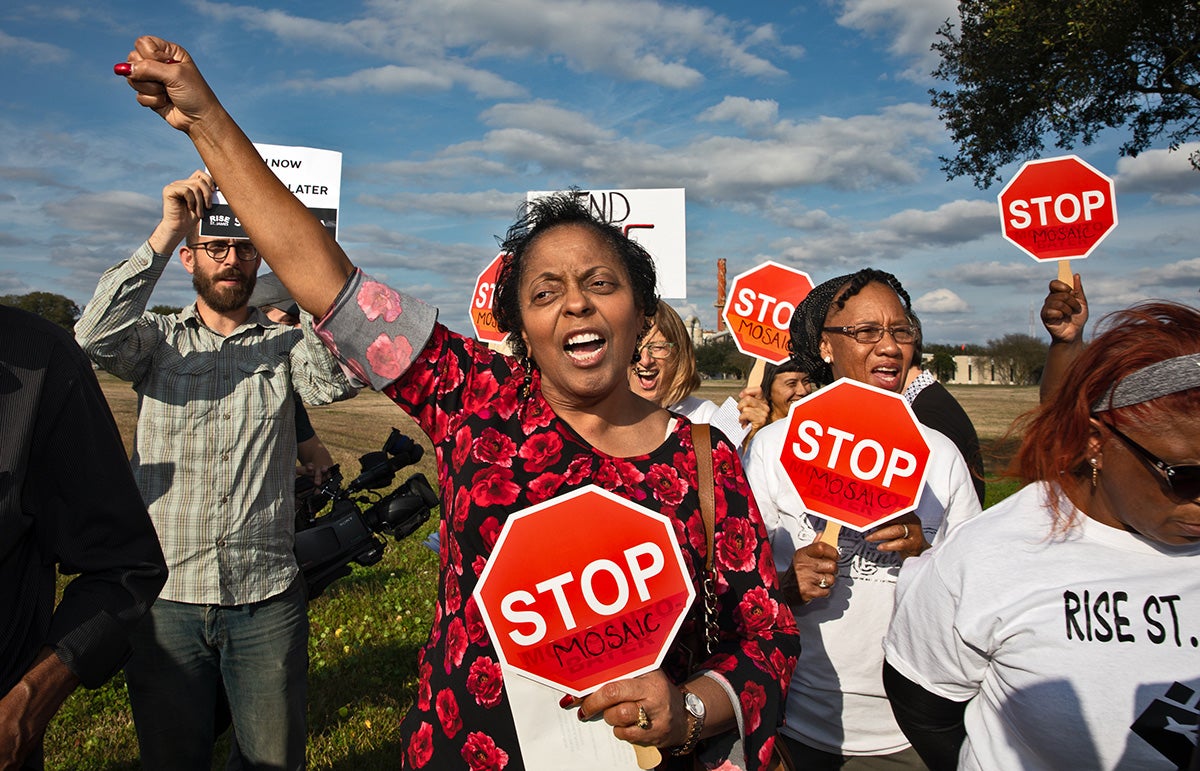 When Sharon Lavigne was growing up in St. James Parish, Louisiana, her family lived off the land. There were fig and pecan trees to harvest, vegetables that flourished in the rich, dark soil, and fish that practically jumped out of the Mississippi River flowing just feet away from her home.
Now, all of that is disappearing.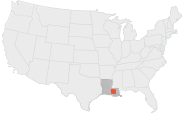 "Now the land and everything that grows on it is poison," says Lavigne, who lives on her grandparents' land in the small, close-knit community of Welcome, Louisiana, which is part of St. James Parish's Fifth District. "We are boxed in from all sides by petrochemical plants, tank farms, and noisy railroad tracks."
Lavigne and her neighbors are fighting what many believe to be the largest proposed industrial facility yet — one that represents Big Oil's toxic survival strategy in a future where dirty energy is finally dead.
Editor's Note:
In a major victory for Cancer Alley communities, a Louisiana court vacated air permits for Formosa Plastics' massive petrochemical complex in Sept. 2022.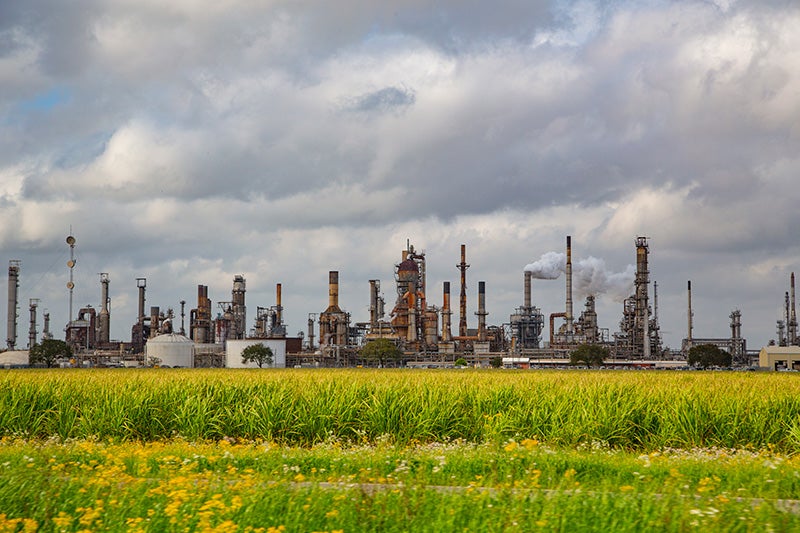 Beginning in the 1980s, the massive influx of polluting industries ushered in a wave of severe health problems for residents of St. James Parish's Fifth District, a hamlet of predominantly African-American communities that dot the west bank of the Mississippi River, where sugarcane plantations once stood. The area, still home to some 20,000 people, became known as part of "Cancer Alley" — an 85-mile stretch along the Mississippi River known for having a high concentration of industrial plants and high rates of cancer for local residents.
"We are sick. So many people are dying of cancer, upper respiratory diseases, asthmatic conditions and on and on," says Lavigne.
"We have huge medical bills. We have to plan our final resting place. They have plans for us to die. Some call where we live 'Cancer Alley.' It's more appropriate to call it 'death row.'"
Lavigne founded RISE St. James, a local community organization, to stop the $9.4 billion petrochemical complex proposed by a Taiwanese company, Formosa Petrochemical Corporation.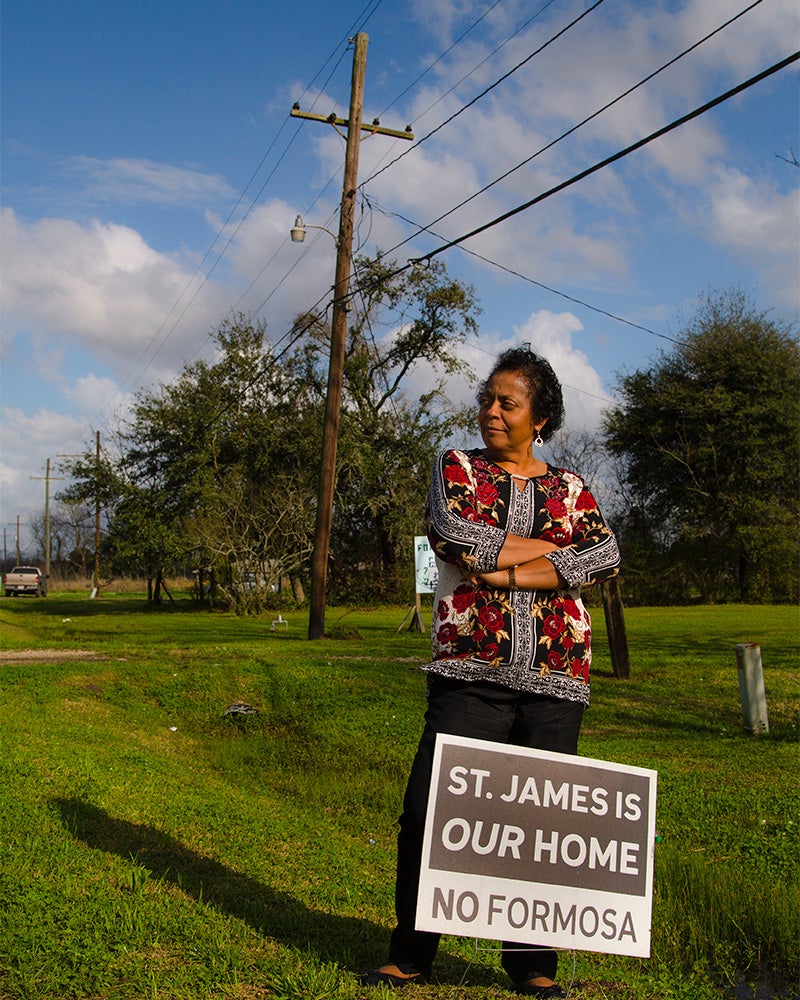 Dubbed the "Sunshine Project," the plant will include 14 facilities that will emit more than 13 million tons of carbon pollution each year, according to Formosa's air permit application. That's as much as 2.8 million passenger cars.
The plant will process ethane from fracked gas and turn it into various chemicals used to create everything from throwaway plastics to drainage pipes and antifreeze.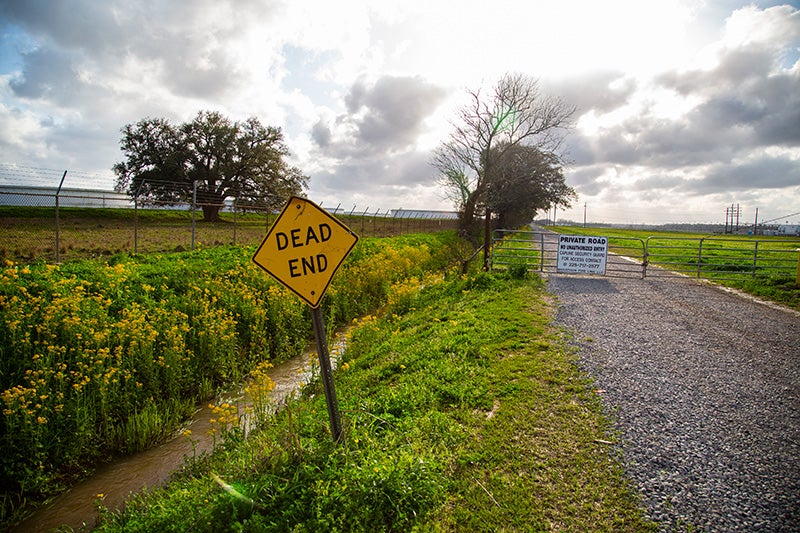 Community members have been in this fight before. For decades, they have fought back as elected officials and industry have tried to push them out — in 2014, local officials went so far as to adopt a new land-use plan that changed the Fifth District from "residential" to "existing residential/future industrial."
Since then, existing industrial plants have expanded and new ones have been built.
In addition to Formosa's proposed plant, there were two more new petrochemical facilities under construction in St. James, one of which has been suspended due to the economic downturn resulting from the COVID-19 pandemic, and the other may soon be moving forward with production.
What are petrochemicals?
Petrochemicals are derived from crude oil and fracked gas.
These chemicals are the building blocks for plastics, industrial chemicals, and agricultural pesticides.
Formosa has purchased a 2,400-acre site for the proposed Sunshine Project plant that directly abuts Welcome, and the company is working to secure air and water permits. Despite vehement opposition from local residents, the local parish council approved Formosa's land-use permit, after state and local governments offered an estimated $1.5 billion in subsidies and tax breaks.
"[The project] is heralded by our state officials because it's a $9 billion project that they claim will bring jobs," says Anne Rolfes, founding director of the statewide environmental health and justice group, Louisiana Bucket Brigade. "In my opinion, there's also an unspoken companion plan to wipe out the Fifth District. They are very clearly eliminating the black community. I've been working on the river for 20 years and this is the most egregious I've ever seen."
The U.S. Army Corps of Engineers suspended Formosa's wetlands permit after the agency found that the company failed to plan for hurricanes. It is requiring a new environmental impact assessment, which has yet to begin. Earthjustice is now fighting Formosa's air permits in court.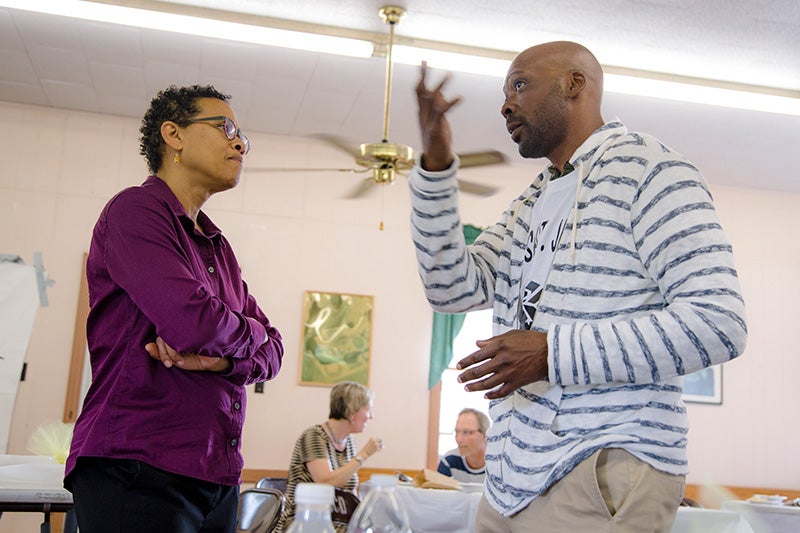 Formosa's proposed goliath is a harbinger of what's to come from an oil and gas industry that is pivoting away from energy production and toward a renaissance of plastics and toxic chemicals. Right now, industry is touting the construction of a significant number of new or expanded petrochemical facilities in the U.S. over the next seven years — mostly in low-income communities on the Gulf Coast and in Appalachia.
The implications for climate change are staggering. In 2015, 44 new, expanded, or proposed petrochemical projects in the U.S. were expected to emit 86 million tons of greenhouse gases into the air each year, according to the Environmental Integrity Project. That's nearly equal to the 2016 greenhouse gas emissions for the entire state of Arizona.
"Formosa's so-called Sunshine Project would not only sicken the surrounding community with its dangerous pollutants, but it would also make St. James Parish and the Gulf Coast that much more vulnerable to the impacts of climate change," says Earthjustice attorney Adrienne Bloch.
"Petrochemical plants are the next frontier in our climate fight. We don't need more plastics, and we certainly don't need more pollution. The oil and gas industry must not be allowed to sacrifice our future for yet another dirty industry."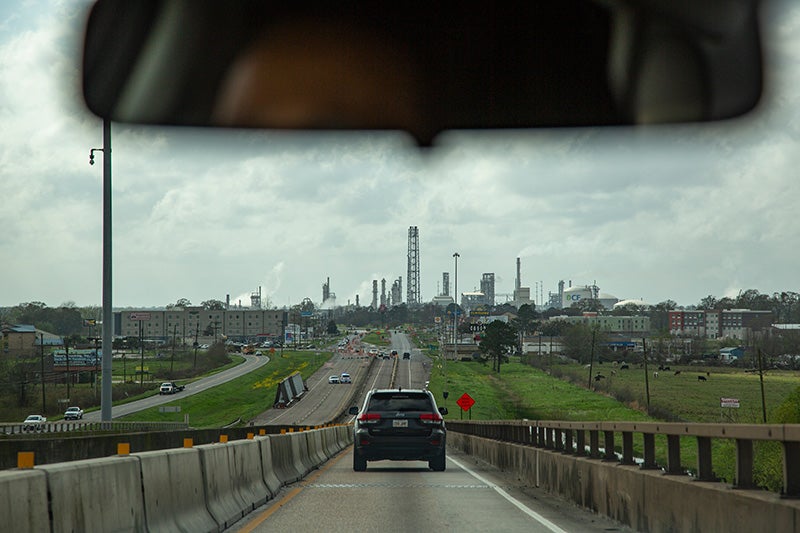 Earthjustice is representing RISE St. James and Louisiana Bucket Brigade in their continued fight against the Formosa plant.
This is just the beginning of a growing effort to stop industry's newest pernicious threat to the health of local communities and the future of our planet.
"We plan to continue doing marches and writing letters. We plan to go to the governor's mansion," Lavigne says.
"We're not going to dwell on what we can't do — we're going to dwell on what we can do."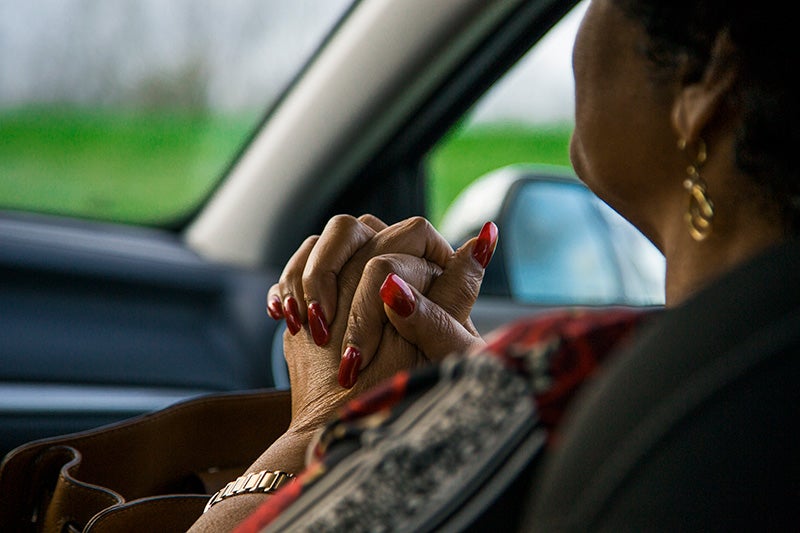 A version of this story was originally published in the Earthjustice Quarterly Magazine, Spring 2019 issue.
Emilie Karrick Surrusco shares the stories of the people and the issues are the heart of Earthjustice's clean energy litigation and policy work.
Alejandro Dávila Fragoso is a communications strategist at Earthjustice. His work is focused on healthy communities issues.
Earthjustice's Fossil Fuels Program is taking on the fossil fuel industry's efforts to pursue new paths to profit that not only accelerate the climate crisis, but also continue to cause harm to marginalized communities.
The Gulf Regional Office works with communities and other partners fighting for a healthy and just future in the Gulf. We work to cut pollution, end fossil fuel expansion, protect our region's precious places and wildlife, transition to clean energy, and drive climate solutions that work for everyone.