If we are to avoid catastrophic climate change, we must transform our energy system from one that burns fossil fuels to one that is powered by 100% clean energy.
From there, we need to electrify our transportation systems and building appliances and run them on that clean energy grid — ultimately cleaning up the vast bulk of our climate pollution.
The challenges we face to reach this goal are real — but the solutions are here.
Earthjustice is using the power of the law to accelerate an equitable shift from dirty to clean energy, ensuring that clean energy is accessible to everyone.
We are in the midst of an energy revolution that can secure the future, if we compel progress fast enough.
A world powered by 100% clean energy is possible. Here's how we're building it:
Retire the U.S. coal fleet by 2030: Earthjustice is at the center of the essential fight to transform our country's energy sector into one that is clean, renewable, and modern. And a core part of clearing the path for wind, solar, and storage is our work to end the nation's reliance on coal-fired power plants by 2030. We are driving many old, inefficient coal plants to retire by exposing the true costs of fossil fuels: for far too long, the public has been forced to absorb the enormous environmental and public health costs of running fossil fuel power plants. We are leveraging more than a decade of litigation, advocacy, and collaboration with our partners. Together, we have successfully achieved the first-ever limits on air toxics, toxic wastewater discharge, toxic coal ash, and haze pollution from coal plants. We are fighting to require coal plants to comply with such limits, and we are litigating in state public utility commissions to ensure that utility customers are not forced to prop up increasingly costly and uneconomic coal plants.
Stopping new gas plants: Far too often, utilities propose to replace retiring coal plants with new gas-fired power plants, rather than with clean energy. Building on and adapting our successful efforts to retire coal plants, Earthjustice is working at state public utility commissions and other key agencies across the country, to challenge this rush to gas, which threatens to lock in massive amounts of greenhouse gas emissions and other harmful pollution for decades to come. We are successfully opposing proposals to build new gas plants, by making the case that clean energy — when paired with battery storage and energy efficiency — is more affordable and will create a more reliable and resilient energy system.
Energy efficiency. Increasing our energy efficiency — reducing the amount of energy we use — is one of the quickest and cheapest ways to meet our clean energy goals, while also reducing the health and environmental harms that result from the extraction and burning of fossil fuels. Earthjustice has taken a systematic approach, winning new federal standards that require highly efficient appliances and equipment in residential, commercial, and industrial settings, lowering carbon emissions and saving consumers money on utility bills. And in states from Maryland to Florida to Michigan and more, we're advocating for meaningful, equitable, and modern energy efficiency programs. We are expanding access to programs that reduce customers' energy burdens and incentivize energy-efficient appliances and improved housing insulation and weather-proofing.
Rooftop solar. Generating power from the sun shining on the roofs of our homes and community buildings increases energy security, reduces vulnerability to blackouts, and avoids costly transmission line investments. Because this smaller-scale electricity generation is often owned by customers, it can also reduce electricity costs and democratize energy by expanding customers' choices. Threatened by this shift from a centralized power plant model to a more distributed one, utilities around the country have tried to restrict the growth of solar with unfair fees. Across the country, Earthjustice is fighting these efforts — and winning.
Community solar gardens. We're expanding access to solar power by pushing for community solar projects and solar gardens, which allow people to access solar power even when they cannot install it on their own homes.
Energy storage. Being able to store excess clean energy is a critical piece of our shift to a zero emissions power grid. When entrenched interests fought against a landmark federal proposal that would remove barriers for energy storage technologies, Earthjustice helped defend the proposal in court, leveling the playing field for clean energy.
Modernized grid. Shoring up our grid — and building new clean energy infrastructure — is a critical investment. We're using the power of the law to make sure that decision-makers put public money where it's needed, instead of bailing out the coal industry or converting dying coal plants into gas plants
Expanding access. Clean energy and clean transportation should be accessible to all. We're working to ensure an equitable transition where everyone has the opportunity to gain the benefits of clean energy and communities are actively consulted.
Electric cars, trucks, buses, and charging stations. Transportation is the largest source of climate pollution in the United States. As part of Earthjustice's Right to Zero campaign in California, we secured a statewide commitment to zero emissions public transit buses, as well as the nation's first zero emissions truck standard and a regulation to electrify mega-warehouses. We went to court to defend electric vehicle mandates and electrify mega-warehouse projects, and are pushing regulators to invest in more electric vehicle charging infrastructure.
Building electrification. Buildings account for one-tenth of climate pollution in the United States. Earthjustice has worked with communities to establish new policies requiring new construction to run on all-electric appliances. Now, San Francisco and more than 50 other cities have pledged to do the same.
Clean energy progress won't come fast enough without breaking down barriers.
State and local agencies are the venues where many important energy policy decisions are made. It's where regulators decide whether to approve a new gas plant or more solar and wind, whether transportation electrification plans must ensure that low-income communities have adequate charging infrastructure, and much more.
The fossil fuel industry has historically held outsized power in these forums. In state agencies and public utility commissions throughout the country, we're working to hold utilities accountable and clear the way for clean energy.
Our key strategies
Level the energy playing field. In the trial-type proceedings at state public utility commissions where energy decisions are made, good lawyers make the difference between good outcomes and bad ones. Since 2008, Earthjustice has brought our legal expertise to these fights on behalf of clean energy. Today, we're working in more than 20 states to spur a clean energy transition — not just for the benefit of a few, but for all communities, particularly ones who for all too long have borne the burden of a fossil fuel economy and have been unable to access the benefits of clean energy.
Hold utilities and fossil fuel companies accountable. The main barrier to shifting our energy system is the entrenched power of the fossil fuel industry. We're making room for clean energy solutions by making sure the laws we have on the books are enforced, forcing the fossil fuel industry to account for its true costs. The federal regulations governing air, water, and waste pollution from coal-fired power plants that Earthjustice secured, defended, and strengthened over a decade of work have now contributed to retiring 60% of coal plants in the U.S. Today, we are targeting for retirement dozens of the remaining dirty and inefficient coal-burning units. And we are challenging attempts to lock in additional decades of fossil fuels by compelling utilities to consider clean energy solutions. This protects consumers from the cost and health burdens of unnecessary, expensive gas plants that are intended to replace aging coal plants.
Prove what's possible. Much of Earthjustice's clean energy work began in Hawai

ʻ

i where the high cost of fossil fuels made renewable energy an attractive option early on. Our successes in Hawai

ʻ

i and California helped shift the energy mix in the states, lighting the path for others to follow. Our Right to Zero campaign in California has recently resulted in transformative new electrification policies in the nation's largest economy that will usher in broad change.
Learn more about this work through our Clean Energy Program, Fossil Fuels Program, International Program, Washington, D.C., Office, and Policy and Legislation Team, our regionally-based work in the Mid-Pacific Office, Rocky Mountain Office, and more.
In our connected world, each of our goals are deeply intertwined.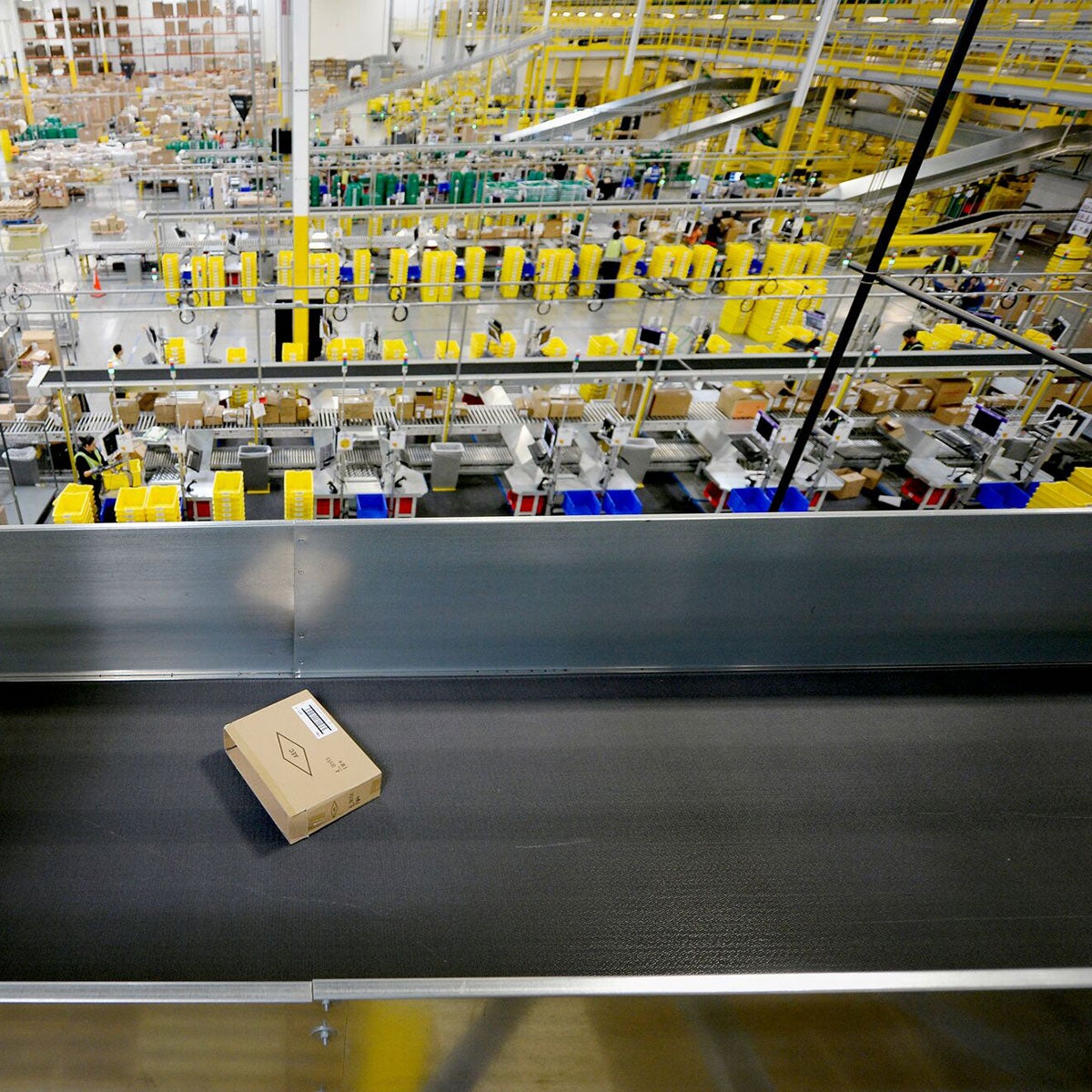 Case in Point
Electrifying Logistic Warehouses
More
In Southern California's Inland Empire region, where residents breathe some of the most polluted air in the United States, developers were proposing the world's largest master-planned warehouse development, a 40.6 million square foot mega-warehouse development roughly the size of three New York City Central Parks.
Earthjustice joined with a coalition of environmental justice and conservation groups who had been fighting the project's harmful impacts for close to 10 years, filing three lawsuits over the World Logistics Center project.
In April 2021, Earthjustice and community groups reached a landmark settlement with the developer to invest $47 million in electric vehicles and equipment, rooftop solar, and other solutions that will electrify the facility and reduce harms to local air quality and the climate. The settlement helped make the case that the e-commerce industry needs to incorporate more zero-emission technologies into its warehouse operations to reduce air quality and climate impacts.
One week after the settlement was reached — and following seven years of community activism and advocacy — regulators in Southern California passed a landmark rule requiring warehouse operators to electrify the trucks traveling to and from warehouses or take other measures to improve air quality.
The rule, which applies to mega-warehouses such as Amazon's terminal in the Inland Empire, will reduce air pollution from mega-warehouses by 10% to 15% and could have repercussions across the country.
(Photo: Kevork Djansezian / Getty Images)