From fracked gas to oil pipelines to coal ash dumps, the fossil fuel industry is poisoning communities and driving climate change.
We must move beyond fossil fuels once and for all and power our entire society with pollution-free 100% clean energy.
Earthjustice strives to keep coal, oil, and gas
in the ground.
Working alongside communities harmed by the fossil fuel industry, we find points in the fossil fuel life cycle where the power of the law can protect people and our planet:
Extraction: Drilling and Mining. A quarter of America's climate-polluting carbon-dioxide emissions come from the burning and extraction of oil, gas, and coal from public lands and waters. And the damage to special places, especially the ancestral lands of Indigenous peoples, is immeasurable. We're leveraging the law to keep public lands and waters off-limits to drilling and mining.
Transport: Pipelines and Export Terminals. In the last decade alone, the oil and gas industry has built tens of thousands of miles of new pipelines, allowing the American fossil fuel industry to double its oil production and increase gas production by more than 60%. Now, the industry is gearing up to construct massive oil and gas export terminals that will lock in continued dependence on fossil fuels, when every investment we make now must advance an equitable and just transition to clean energy. Working with communities, we're taking on these projects to help block the fossil fuels rush and protect public health.
Combustion: Coal and Gas Power Plants. As recently as 2019, U.S. coal-fired power plants were still emitting more than 973 million metric tons of climate-warming carbon dioxide annually and proposals to extend the life of dirty, uneconomical coal plants continue. And a wave of proposed new gas plants pose a serious threat of spiking emissions of methane, a supercharged climate pollutant. We're speeding the shift away from fossil fuels using our expertise in energy law. Earthjustice has directly secured the retirement commitment of more than 130 coal-burning units that have a combined annual carbon dioxide emissions equal to more than 280 million metric tons — and we are working to retire all coal plants in the U.S. by 2030.
Waste: Coal ash. The toxic byproduct of burning coal is full of chemicals that cause cancer, developmental disorders, and reproductive problems. A long, successful court battle against the federal government — brought on behalf of the Moapa Band of Paiutes and 10 environmental and health organizations — led to the first-ever federal regulations for the disposal of coal ash. Today, we are supporting our partners to address coal ash contamination at more than 100 sites in multiple states across the country. In Illinois, where widespread pollution in groundwater has been found near 22 of the state's 24 coal ash dump sites, Earthjustice's advocacy helped to achieve a milestone law that obtains significant protections for communities from coal ash pollution.
New frontiers: Petrochemicals. As we accelerate in the shift to clean energy and clean transportation, oil companies are shifting to petrochemicals, which are used to make plastics, industrial chemicals, and pesticides. Petrochemical mega-complex proposals threaten to reverse the progress we've made in solving the climate crisis and would continue to harm people in communities already plagued by fossil fuel pollution. We're working with communities to cut the fossil fuel industry off at the pass.
It's time to stop auctioning off public lands and waters to fossil fuel development. Every investment we make now must advance an equitable and just transition to clean energy. How you can help.
The fossil fuel industry has gotten a free pass to pollute for too long — and a free ride on the backs of communities and our climate.
We are working to clear the way for a new system, one that can benefit everyone — especially communities most impacted by the climate crisis and toxic pollution.
From the White Earth Band of Ojibwe to crawfishermen in Louisiana's Atchafalaya Basin, we work alongside those directly harmed by the oil, gas, and coal industries.
Our key strategies:
Oil, gas, and coal companies built their power atop a toxic and unjust system. But legal tools can erode that power. Here's how we're doing it:
Challenge oil, gas, and coal companies from leasing public lands and waters. Working with tribal partners and other groups and on behalf of our clients, we go to court to block coal, oil, and gas companies from new mining and drilling projects on public lands and in public waters, protecting special places, wildlife habitat, our air and water — and keeping fossil fuels in the ground where they can't destroy our climate.
Prevent new fossil fuel infrastructure from locking us into continued dependence. Using state and federal laws, we intervene in the permitting process for oil and gas pipelines and export terminals to ensure that environmental laws are followed. With an 11-year legal campaign, we prevented the Pacific Northwest from being turned into a hub of fossil fuel transport and export terminals, blocking every single proposed coal export terminal and defeating the largest proposed crude oil terminal in North America. We are also active in federal and state public utility commissions — forums where our energy future is being determined today. We work to halt investments in massive new gas plants and bailouts of aging coal plants, whose financial and health costs would be borne by consumers — and we compel utilities to consider clean energy and energy efficiency alternatives.
Enforce pollution laws. We fight to defend, strengthen, and enforce pollution standards. By requiring coal and gas plants to bear the true cost of their operations, we're cutting pollution, forcing the overdue retirement of dirty coal plants, challenging the wave of newly proposed gas plants, and hastening essential clean energy solutions.
Learn more about this work through our Clean Energy Program, Fossil Fuels Program, International Program, Oceans Program, Tribal Partnerships Program, and Policy and Legislation Team, our regionally-based work in the Alaska Office, Midwest Office, Northeast Office, Northern Rockies Office, Rocky Mountain Office, and more.
In our connected world, each of our goals are deeply intertwined.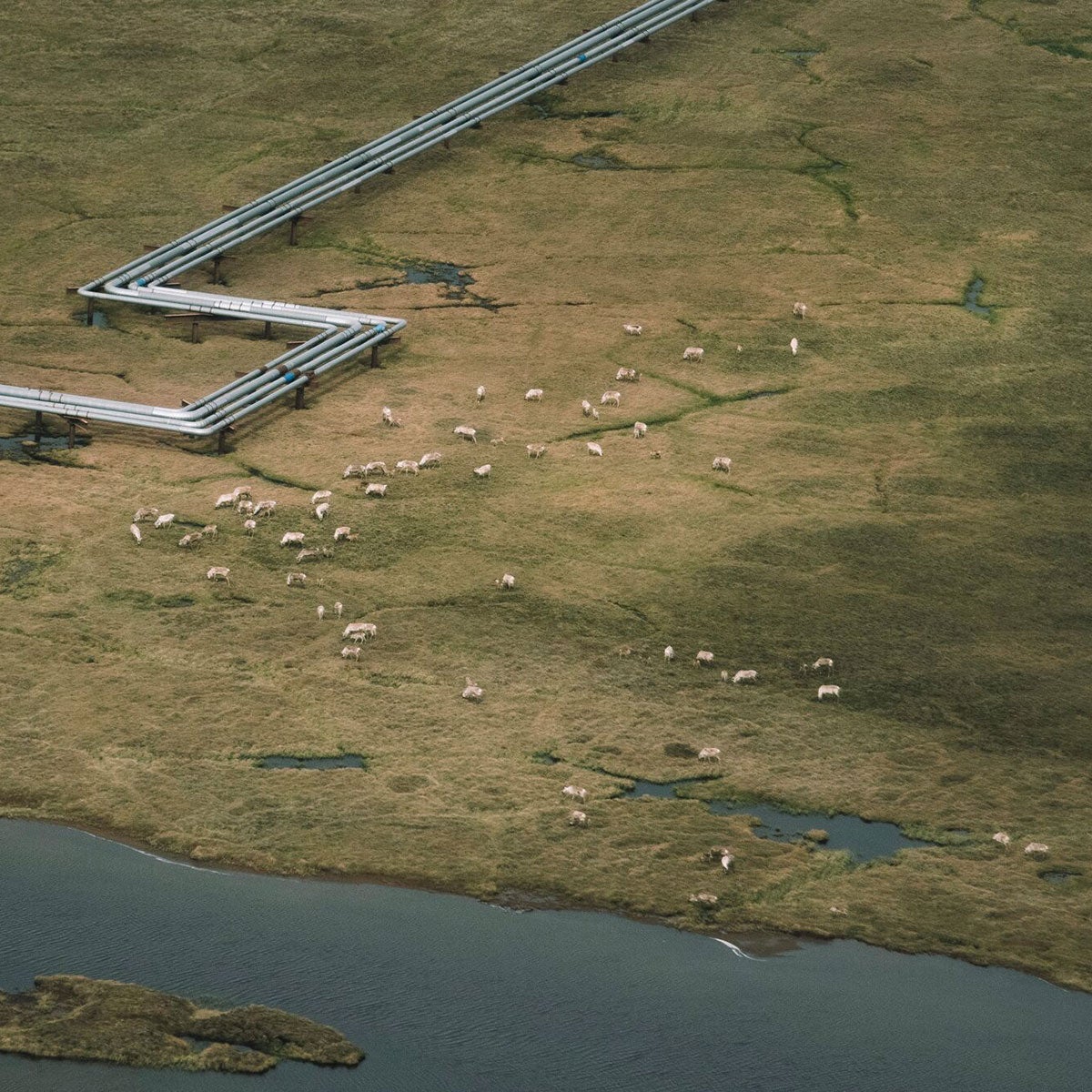 Case in Point
Protecting Arctic Lands and Waters From Oil and Gas Drilling
More
Thanks in large part to our legal work and vigilant advocacy by our clients and partners, there is virtually no offshore oil and gas drilling today in America's Arctic Ocean. We have also successfully blocked oil and gas drilling in the region's most sensitive landscapes, including the Arctic National Wildlife Refuge and in the Western Arctic.
Development and burning of oil and gas from the Arctic Ocean could release nearly 16 billion tons of carbon dioxide into the atmosphere, the equivalent of more than nine years of tailpipe emissions from every fossil-fuel combustion car and truck on the road nationwide. Scientists have warned that drilling the Arctic is "incommensurate with efforts to limit average global warming to 2°C."
We must keep all Arctic fossil fuels in the ground if we want to avert a climate catastrophe. Earthjustice has dedicated decades to doing exactly that.
And we stand ready against all future threats to drill in this irreplaceable region.
(Photo: Kiliii Yuyan for Earthjustice)