Our current industrial food system threatens our health by polluting the air and water and exposing people to dangerous chemicals.
Intensive animal agriculture and large chemical-dependent monocultures imperil native wildlife and threaten our climate.
Earthjustice fights for a healthy, safe, and just food system that protects our environment, is climate-friendly, and supports farmworkers, rural community members, and consumers.
Sustainable farming. We're taking on industrial agriculture to reduce pollution of our air, water and soil, and to protect people, communities, and species, including pollinators.
A climate-friendly food system. Our food system is responsible for about one-third of the nation's total greenhouse gas emissions. We're pressing for increased transparency about agriculture's air, water, and climate pollution, more research into alternative, climate-friendly practices, and increased and improved educational, technical, and financial incentives to help all farmers adopt those practices.
Safer food. We're fighting to get the most harmful chemicals out of our food system, to ensure that herbicides and pesticides are used minimally, safely, and responsibly, and to secure meaningful protections for the farmworkers and their families who are at greatest risk from these chemicals.
We helped ban chlorpyrifos. Now, we need to ban the entire class of organophosphate pesticides. How you can help.
Our nation's food system is a top polluter.
Common agricultural practices — such as overfertilizing single-crop fields, confining animals for the industrial-scale production of meat and dairy, and over-relying on pesticides and antibiotics — put everyone at risk.
At the same time, even though our current system produces a lot of food, many people still lack easy, affordable access to fresh, nutritious, and culturally appropriate food.
The good news is that many farmers know how to produce food without contributing to unnecessary air and water pollution or putting human health at risk.
From growing perennial plants, rotating crops, and planting cover crops, to improving the management of animals and manure, to cultivating community gardens that enhance urban neighborhoods, farmers have shown they can produce nourishing food without abusing our environment.
Many of these practices not only reduce climate pollution but also increase farms' resilience to extreme weather events that result from climate change.
We're taking on Big Ag and Big Food.
Earthjustice has built a track record of successfully cleaning up fossil-fuel industries through focused and persistent legal advocacy.
We're using these same strategies to reform our nation's food and farming system.
We work in partnership with activists, frontline communities, sustainable farmers and ranchers, scientists, and more, and we're accelerating the shift to a safer, more climate-friendly food system.
Our key strategies for a sustainable food system include:
Ensure the environmental laws are followed. Following the strategies we've honed in five decades of environmental litigation, we're making sure the federal government and state governments comply with the bedrock environmental laws that restrict pollution — including air, water, and toxic pollution from large-scale animal factories, highly toxic pesticides, and vast monocultures — to keep us safe and protect our environment.
Sue and advocate to strengthen existing regulations, filing petitions and lawsuits challenging loopholes in existing rules, such as one that exempted factory farms from reporting their toxic emissions, another that allowed unchecked conversion of native grassland for biofuel production, and one that failed to prevent pesticides from being sprayed on farmworkers.
Partner with workers and rural community members to identify and address the most pressing harms from industrial agriculture and to demand protections for workers and communities.
Learn more about this work through our Sustainable Food & Farming Program, Toxic Exposure & Health Program, Mid-Pacific Office, Northwest Office, Policy and Legislation Team, and more.
In our connected world, each of our goals are deeply intertwined.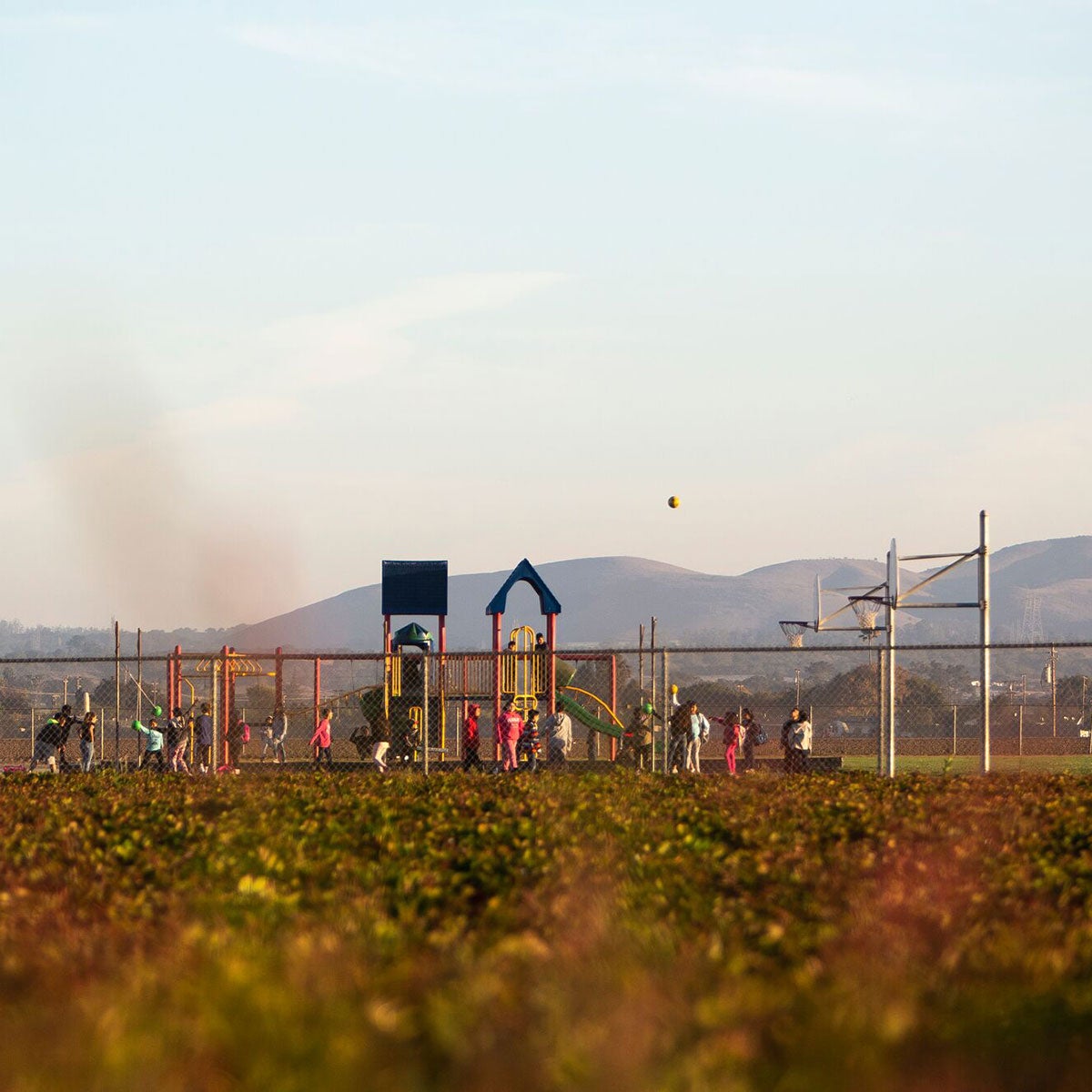 Case in Point
Chlorpyrifos Ban
More
Initially developed by the Nazis for World War II-era chemical warfare, it was banned for home use in the United States in 2001 because of its documented health risks.
But for 20 years, it was still manufactured by Dow Chemical and widely sprayed on crops.
And for years, Earthjustice and our partners fought to ban chlorpyrifos.
In 2016, the U.S. Environmental Protection Agency agreed to do so — before the Trump administration reversed course.
Earthjustice pressed on, representing a dozen health, labor, and civil rights groups in a lawsuit against the EPA, ultimately succeeding when the Ninth Circuit Court of Appeals ordered the agency to implement the ban.
On Aug. 18, 2021 — two days before a court-ordered deadline — EPA issued its decision to ban all food uses of chlorpyrifos, protecting farmworkers and consumers once and for all from this poisonous pesticide.
(Photo: Martin do Nascimento / Earthjustice)