More than a third of the U.S. is public land or water, meaning that we own it collectively and the government stewards it.
Too often, the government auctions off these shared treasures at bargain-basement prices for drilling, mining, logging, and other extractive activities.
In the American West alone, more than 22 million acres of public lands are currently leased to oil and gas companies.
Earthjustice is working to stop the exploitation and destruction of our public lands and waters.
Here are some of the ways:
Stop destructive mines from being built by invoking clean water and air protections, and we push for updates to outdated mining laws.
Prevent logging in old-growth forests, and we shut down attempts to weaken the Roadless Rule, a federal policy that protects a third of our national forests from harmful development.
Push to end fossil fuel development on public lands by taking the government to court when it fails to fully assess the harms of such projects.
Fight to keep oil and gas development out of the Arctic, where climate scientists have said we must avoid drilling in order to avert the worst possible effects of climate change.
Advocate for an end to fossil fuel extraction in our oceans, and we fight to uphold existing protections when industry tries to overturn them.
Support tribes and Indigenous communities as they challenge pipelines, mines, and other extractive projects that threaten their traditional ways of life and ancestral lands.
Compel the government to enforce protections for rivers, streams, wetlands, and other waters, and we defend those protections from political attacks.
Earthjustice has fought for years to save the wild salmon of the Columbia/Snake Rivers. We now have an opportunity to achieve the largest river restoration and salmon recovery in history. How you can help.
Public lands intersect with every other environmental issue.
Public lands supply clean air and water and provide homes to countless species.
By protecting them from extractive industries, we limit pollution and climate-cooking emissions. We also preserve them so they can be used for recreation, conservation, and clean energy development.
The fight to protect public lands is a fight against the climate crisis.
Nearly 25% of climate heating emissions from the United States come from fossil fuels pumped or mined from public lands.
If those places are left intact, however, old-growth forests, oceans, and other wild places can be a powerful tool for mitigating climate change, because many of these ecosystems store carbon and keep it out of the atmosphere.
Our key strategies:
We demand good stewardship. The government decides whether to approve extractive projects by reviewing their environmental impact. If the review overlooks a project's true harms, we challenge it in court.
We make sure safeguards stay in place. We challenge political attempts to walk back protections for national monuments, forests, oceans, and other places that the government has set off-limits for development.
We help tribes and Indigenous communities advocate for their rights to use lands, waters, and culturally significant species as they have for generations. Indigenous stewardship of lands and waters supports restoration, but extractive industries often harm sustainable Indigenous cultural practices.
Learn more about this work through our Oceans Program, Tribal Partnerships Program, and Policy and Legislation Team, our regionally-based work in the Alaska Office, Florida Office, Midwest Office, Northern Rockies Office, Rocky Mountain Office, and more.
In our connected world, each of our goals are deeply intertwined.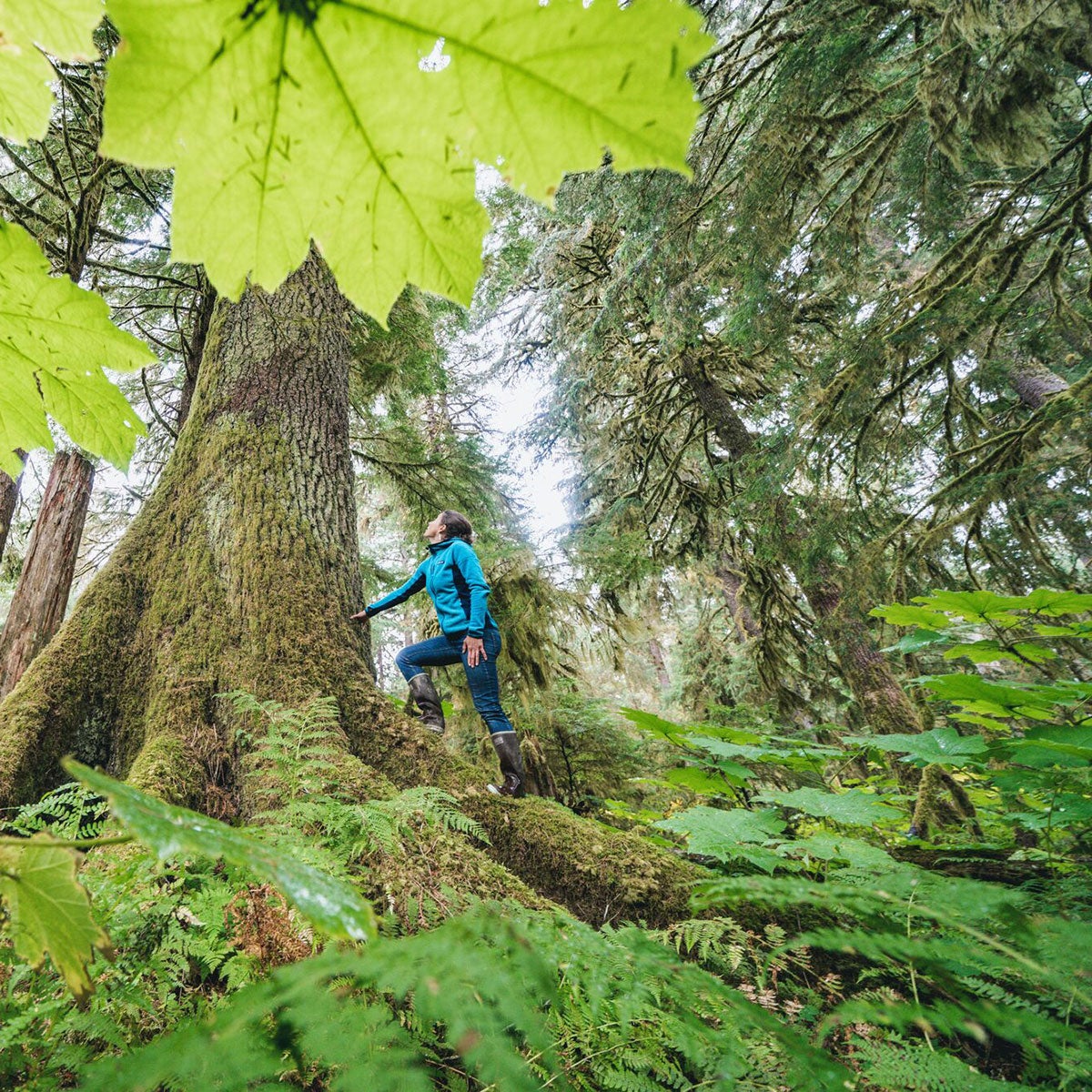 Case in Point
Tongass National Forest and the Roadless Rule
More
We've been winning court battles for two decades to ensure that the Tongass continues to enjoy the rule's protections, to protect the old-growth trees outside of Roadless-protected areas — and that politicians friendly to industrial clear-cutters don't rewrite the rule to make it less effective.
In 2021, the Biden administration announced it will end large-scale old growth logging across the whole Tongass.
This is a huge victory for wild salmon that swim through the forest's streams, Indigenous tribes who live there, and every other human on Earth.
(Photo: Colin Arisman)