How We Stopped a Gas Utility's Scheme to Propagandize Children
A gas utility in Oregon tried to charge customers for its lobbying in schools — part of the gas industry's longstanding efforts to push for increasing fossil fuel use nationwide. Then we stepped in.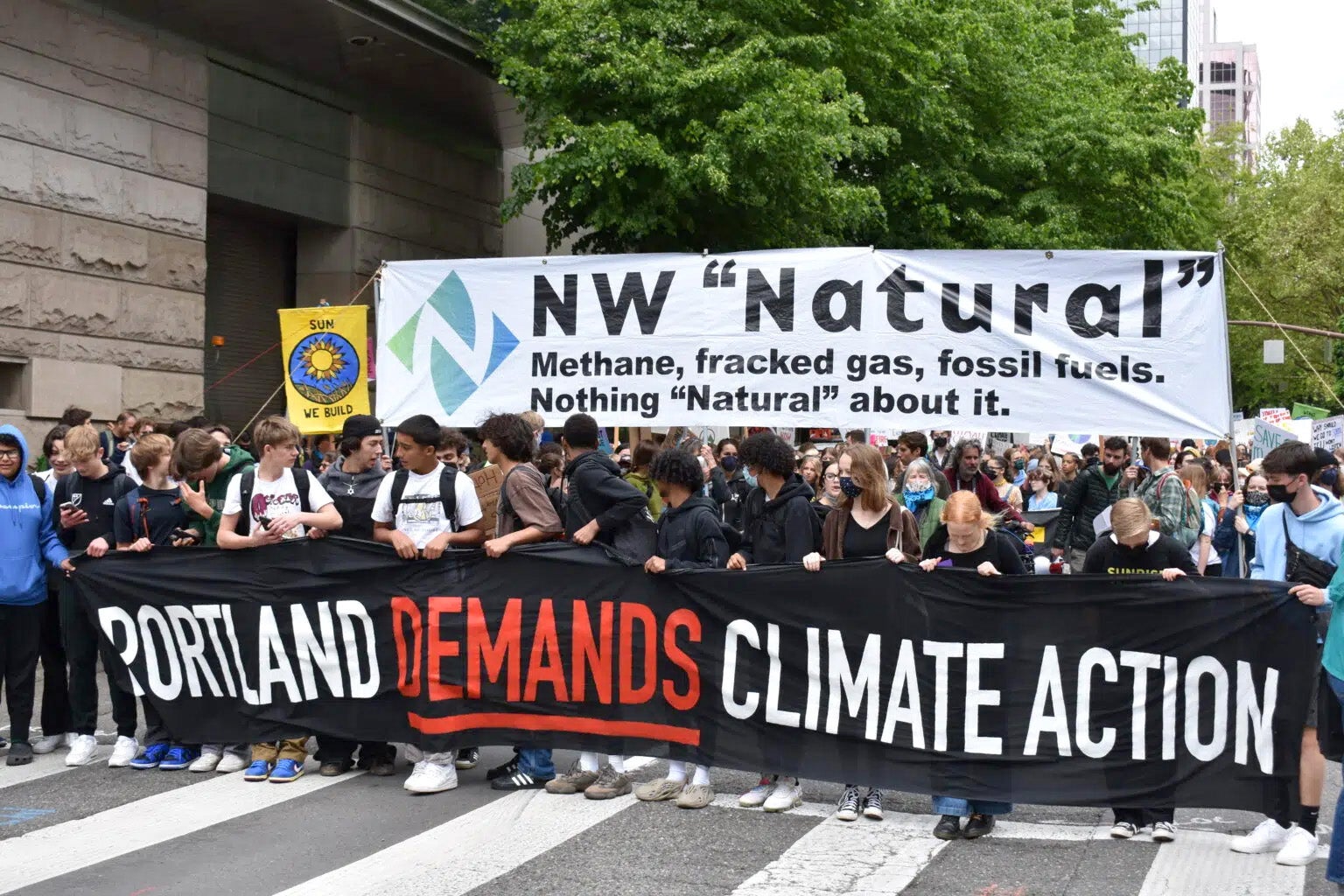 Oregon's largest gas utility can no longer charge its customers to target school children with pro-fossil fuel advertising, according to a recent ruling by state regulators.
The decision comes after Earthjustice challenged a proposal by the utility NW Natural to charge its ratepayers for a variety of activities, including the creation of pro-gas propaganda booklets aimed at school children.
This Earthjustice case is part of our broader effort to transition the U.S. to 100% clean energy — that includes fighting the gas industry's repeated and longstanding efforts to push its deadly product onto the American public through misleading messaging tactics.
In late 2022, NW Natural, a gas utility that serves roughly 2.5 million customers in Oregon and southwest Washington (including me, full disclosure), requested a rate hike of 12% for its residential customers to cover operating costs. This rate hike is on top of multiple price increases that the company has requested since October 2021, which altogether resulted in residential rates increasing by 37%.
The bulk of these cost increases are due to a worldwide spike in the price of gas. But some of them come from NW Natural's continued efforts to promote and expand the use of its product — a potent greenhouse gas — during a worsening climate crisis. The scheme is like trying to sell more tickets for the Titanic as the ship is going down.
NW Natural's children's booklets, for example, contain a variety of games and puzzles featuring a cat driving a gas-powered bus that largely frame gas as a clean energy source associated with pizza, cute animals, and baseball. The booklets also promote the view that gas appliances are "safe," even though methane gas is highly explosive and creates indoor air pollutants that are especially harmful to children. Globally, fossil fuel air pollution is responsible for one in five deaths.
Targeting school kids — a captive and highly impressionable audience — with false propaganda is seedy enough. In fact, a coalition of groups are currently demanding that Oregon's Attorney General investigate whether NW Natural's misleading ads were illegal. But charging ratepayers for creating this propaganda is definitely illegal, as Earthjustice argued successfully before Oregon's Public Utility Commission on behalf of a diverse group of environmental justice, community, and climate groups.
In its ruling, the commission also slammed the utility for charging ratepayers for its lobbying against climate policies at the state and local level to the tune of $356,106. In Portland, for example, NW Natural opposed the Public School Board's decision to adopt a Climate Response Policy that will cut the district's emissions in half by 2030. Given that climate change poses a particularly dire threat to future generations, it's no surprise that the utility regulators were disturbed by NW Natural's attempts to influence both the school board and the school children — all while charging ratepayers for it.
The utility commission also made a historic decision in pushing against NW Natural's efforts to charge its customers for building out its business. In the past, utilities like NW Natural have received a subsidy of $2,875 for every new residential customer it adds to its gas line system. This fossil fuel subsidy flies in the face of every reputable scientific report that says we must transition off fossil fuels quickly or risk irrevocable damage to life on this planet.
In its ruling, the commission reduced the subsidy by half, and set a schedule for further cuts. Though Earthjustice argued that the state should eliminate the subsidy for gas customer growth entirely, following in California's recent footsteps, the commission's decision is a major step toward transitioning Oregon to 100% clean energy. The decision also has the potential to shape policy and the direction of future regulation of fossil gas utility service in Oregon. In March 2023, Earthjustice submitted testimony in support of a House bill before the Oregon state legislature urging it to eliminate gas subsidies entirely.
While the largest gas utility in Oregon is now on notice for its nefarious tactics, Earthjustice attorneys are busy taking utilities around the country to task for similar schemes. Some highlights include:
Earthjustice Managing Attorney Erin Overturf says that utilities' efforts to mislead the public are aimed at maintaining fossil fuel dependence when what we need is to transition to 100% clean energy. We'll keep fighting for that clean future, and keep you posted.
Jessica is a former award-winning journalist. She enjoys wild places and dispensing justice, so she considers her job here to be a pretty amazing fit.
Earthjustice's Clean Energy Program uses the power of the law and the strength of partnership to accelerate the transition to 100% clean energy.